With a new week comes another exciting new Bags of Love product launch! 
Meet our rather gorgeous new Personalised Hair Brush...girls…this one is for you! We sat down with our customised hair brush to ask her some questions.
Bags of Love: Hi there Personalised Hair Brush and welcome to the Bags of Love family!
Personalised Hair Brush: Wow thanks so much, this is so exciting!
Bags of Love: We're excited too! It's lovely to have such a fabulous new product to add to our growing beauty range.
Personalised Hair Brush: Thank you, I'm really happy to be here and to be such a great new addition to the website.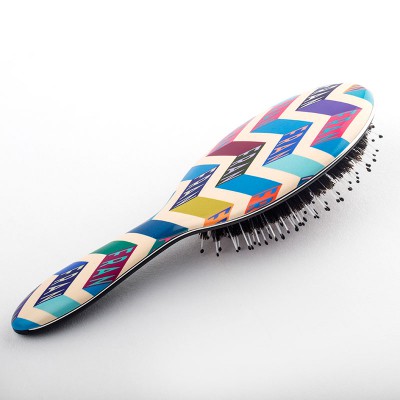 BOL: Well, we suppose that you would mostly appeal to ladies, wouldn't you say?
PHB: I would have thought so…or to guys who love looking after their hair too!
BOL: But of course! Can you tell us a little bit about yourself?
PHB: I'd love to. Well, I am a rather brilliant hair brush, which can be personalised by the customer!
BOL: Can the customers personalise all of you?
PHB: Pretty much…just not the bit with the bristles on the inside of the handle!
BOL: Would you say you were a dressing table essential?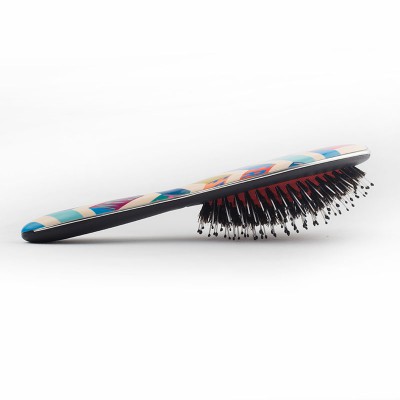 PHB: Absolutely! I'm a chic hair brush and I am amazing at getting out knots and keeping your tresses under control. Because I am a customised hair brush, I make a really great present to beauty loving girls. I'm made from a high quality, shatter resistant plastic, so I am nice and durable too.
BOL: And what are you like to use?
PHB: I have a really comfortable handle, so using me is a dream! Also, my wide head is perfect for brushing and I have dual action, durable bristles, so I may look pretty, but I am strong and great for getting out stubborn tangles! My bristles last a really long time too.
BOL: And finally, can you tell us a little bit more about how our customers can personalise you?
PHB: I have a wrap design, so your chosen images will essentially, wrap around my body. Customers can choose to customise me with their favourite photos, designs, prints, words…whatever they want really! They all look good. I am printed right here at Bags of Love HQ, with the designs being printed right onto me! No transfers here.The print is high quality and full colour. Just gorgeous really.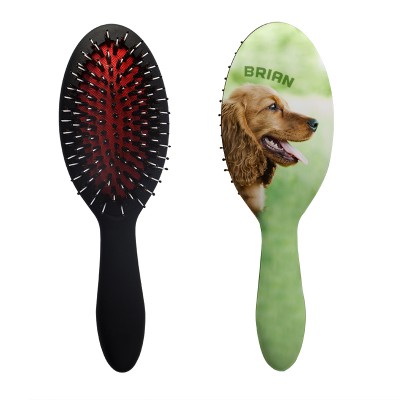 BOL: Well thanks so much Personalised Hair Brush for taking the time to talk to us, and telling us a bit more about yourself.
PHB: No problem. Say, would you like to use me? It looks like your tresses could do with a little…taming!
If you fancy designing one of our fabulous custom printed hair brushes for yourself, or want to make one for a friend, then click here and we'll get you started!
Bags of Love x