We have been very busy at Bags of Love HQ recently, creating lots of lovely new products.
We thought we would dedicate a blog post for each of our nice new products. Well, our product team do spend an awfully long time coming up with ideas and making them come to life, so it's the least we could do really! However, we don't just want to tell you about our new products – we want them to tell you all about themselves! So, in their own words, let us introduce you to our new products!
Our first new product interview is with our rather wonderful Personalised Travel Wallet.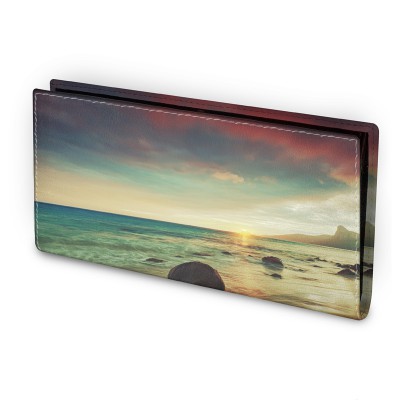 Bags of Love: Hi there Personal Travel Wallet, thanks for letting us interview you! How are you today?
Personalised Travel Wallet: I'm great thanks! Really excited to be here.
Bags of Love: Well, first things first, should we call you Personal Travel Wallet, or is there something else you prefer to go by?
Personalised Travel Wallet: That's fine, but some folk call me a Leather Travel Wallet or a Customised Travel Wallet and in fact, someone just called me a Leather Travel Folder…never been called that before…
BOL: Hmmm…maybe we'll just stick to Personalised Travel Wallet then!
PTW: Good idea.
BOL: While we're on the subject of what people call you, why don't you let us know exactly what you are used for.
PTW: Sure. The production team at Bags of Love made me because a few of them really wanted something to keep their travel documents safe and sound when they want on holiday. But of course, being Bags of Love, it couldn't just be a bog-standard wallet, it had to be a bit special, so naturally, they made me personalised!
BOL: And what are your main features?
PTW: Well, I'm made from lovely Spanish leather and when you open me up, I have lots of useful compartments for cards, coins, bank notes, tickets and all sorts. I even have a really useful zip pocket to keep you passport secure and safe. I have a popper fastening, which makes it really easy to open me, when you need to get to your money or ticket quickly.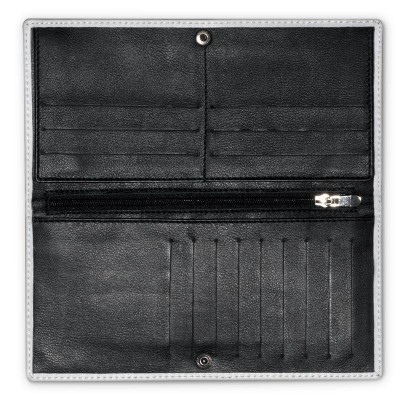 BOL: Wow! You sound amazing! And so useful too. Did you say you were made of Spanish leather?
PTW: Awww thanks! Yes I'm made from leather, which the production team here are Bags of Love print and then they stitch me together by hand. They're very clever.
BOL: And as you are a custom made wallet, does that mean that people can print whatever they want on you?
PTW: It sure does! They don't call me a Personalised Travel Wallet for nothing! All the customer needs to do is to use the design interface on the Bags of Love website to personalise me as they wish. They can choose a photo, several photos, create a montage, use their favourite design, create some meaningful text…whatever they want really. Whatever they feel would make me personal to them. I'm printed in very high quality full colour, so I look pretty great too!
BOL: Who do you think would like to own you?
PTW: Well, I think I would make a great gift idea for someone who loves to travel, either for pleasure or for business. I'm particularly good for a parent who has to travel a lot for work, as they can customise me with photos of their family and take them with them wherever they go. Because I have so many useful compartments, I would make a great purse too…especially for those who like to carry a lot around with them! Money, cards, notes, receipts…you name it!
BOL: You really do sound like you would make a great gift or even a treat for someone who is looking to make their travel accessories more stylish. How can our readers get started designing you?
PTW: Just click here and you'll be whisked off to our design interface and we can get started!
BOL: That's great. Is there anything else you would like to say before we say goodbye?
PTW: Only that I have a lot of fun and useful friends on the Bags of Love website, such as the Personalised Passport Cover, the Custom Eye Mask and the Personalised Neck Pillow, which also make great travel companions.
BOL: Thanks so much Personalised Travel Wallet, it was great to meet you and welcome to the Bags of Love family!
If you would like to design your own leather travel wallet, just click here and we'll get you started.
Bags of Love x