Our love of creating fun and exciting new products for our lovely customers keeps us very busy here at Bags of Love HQ.
This week, we introduce you to another new product, which our production team have been working hard on. Meet our Personalised Printed Pen! We grabbed our pen and sat down to ask it a few questions about itself.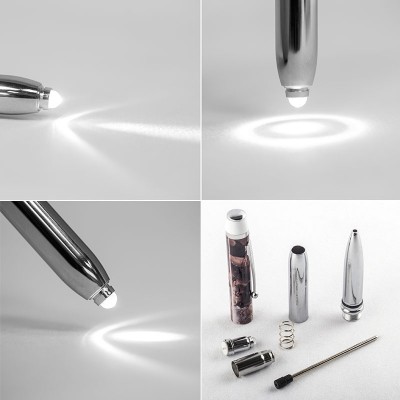 Bags of Love: Hi there Personalised Printed Pen! It's great to meet you and welcome to the Bags of Love family!
Personalised Printed Pen: Thanks so much, it's great to be a part of Bags of Love.
Bags of Love: I must say, you make a very welcome new addition. I don't believe we have any other pens at Bags of Love, let alone a pen with a dual purpose.
Personalised Printed Pen: Thanks and you're right, now that a printed photo pen is part of the Bags of Love family, it has filled a gap somewhat!
BOL: So can you tell us a little bit about yourself?
PPP: Sure! Well, I suppose the most important thing to know about me is that I am a pen, who can be personalised! You can choose your favourite photos and use them to create a customised design. Not only am I a photo pen, but you can include text on me too, which makes a perfect gift idea, as you could write a special, sentimental message on me for a loved one.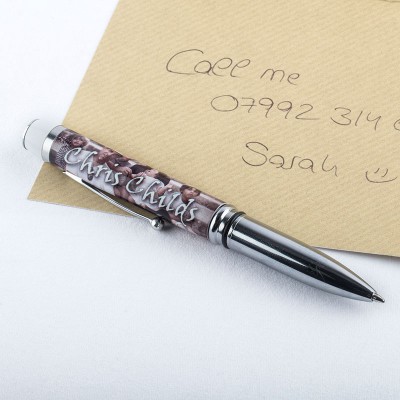 BOL: Wow! So are you like an engraved pen?
PPP: Engraved pens are so last year! Instead of being engraved, your special message is printed on me in extremely high quality, so is can be seen forever!
BOL: OK, good to know! Can you tell us a bit more about your features?
PPP: Of course. I have a black ball point and I have been told by everyone in the Bags of Love office that I write beautifully! I'm made from high quality, glossy aluminium, so I look really smart and sleek and I feel nice and solid to hold.
BOL: And did we hear correctly that you also feature a light?
PPP: You sure did! On one end is my ball point and on the other is a small but strong LED light, which can be clicked on and off. This makes me so much more useful than just an ordinary pen, as I am also a slim torch, perfect for ladies to keep in their handbags and gents to stick in their pockets. You never know when a torch can come in handy, so by having the light at the end of a pen is really quite useful! My LED light requires a LR41 battery (which the kind folk at Bags of Love have included) and I also come with a spare cartridge.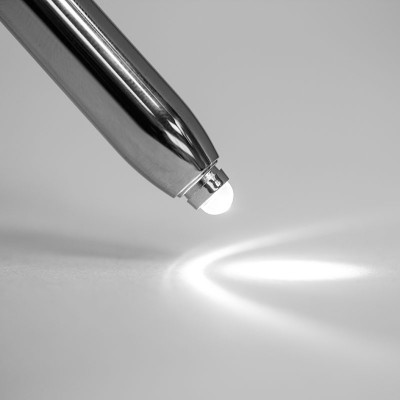 BOL: Well, you really do sound like a bit of a must-have pen.
PPP: I think what makes me so unique is not only am I a pen that can be personalised, but I am also really beautifully made. My LED light makes me very handy and by personalising me with your favourite photos and text, I really do make the perfect present. If you are looking for something more than a standard engraved pen, then I am for you!
BOL: Thanks very much for taking the time to talk to us Personalised Printed Pen and welcome to the Bags of Love family.
If you would like to learn more about our Personalised Printed Pen, then click here to view the page on the website.
Bags of Love x