We have another rather wonderful new product at Bags of Love to introduce you to this week.
Fun, versatile and super useful, meet our gorgeous Custom Leather Swing Tags.
Bags of Love: Hi Custom Leather Swing Tags and welcome to the Bags of Love blog.
Custom Leather Swing Tags: Thanks so much, I'm so excited to be interviewed!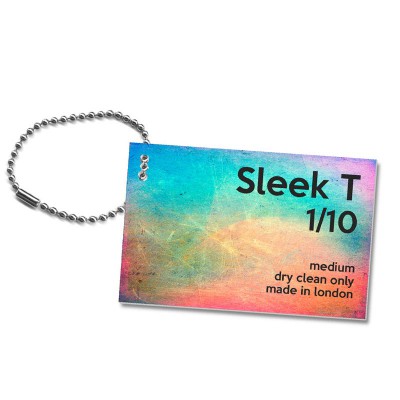 Bags of Love: Great stuff, well, first things first, tell our lovely readers a little bit about yourself.
Custom Leather Swing Tags: Well, in short, I am a sweet little swing tag, made of leather, which can be personalised by the Bags of Love customer!
BOL: You're made of leather?
CLST: Yep, sure am! The finest Italian Nappa to be precise!
BOL: Ooh, fancy! And what are your main features?
CLST: Well, apart from being made of leather, I feature a single side print, I can be customised to feature whatever design or photo is required and I come with a cute little silver ball chain, which makes me easy to attach to clothing or gifts etc.
BOL: Can our customers buy you in multiple packs?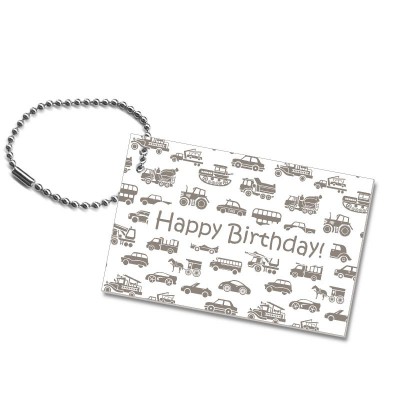 CLST: Yes, I can be purchased in packs of 5, 10, 25 and 50!
BOL: Great! And who would you say would want to purchase you and for what purpose?
CLST: Well, I suppose those cool fashion designers would love me, because I  can be customised to feature their designs and logos and I would make a really cool finishing touch on their collections. Because I am handmade and cut, I would look really lovely swinging from a fashion collection…and I think I would make a pretty nifty lasting impression. You could also add your name and contact details, so I act almost like a business card too! I would also be great if you enjoy arts and crafts and gift wrapping. If you're a crafty person, who loves giving wrapped gifts a unique finish, then design me to reflect that! Instead of store-brought gift tags, customise your gifts with a customised leather label! Put a personal message; "With love from Sarah" and attach to the gift to give it the sweetest and most thoughtful finishing touch!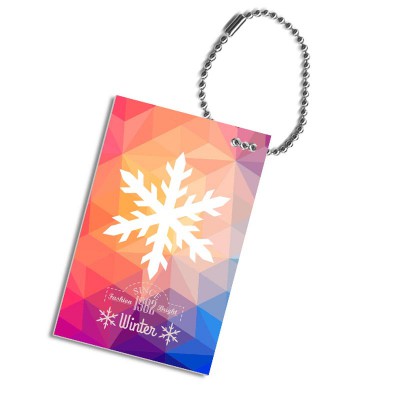 BOL: What great ideas! I bet our readers will get some inspiration from that.
CLST: I hope so! I think it's great to put a personal mark on your creations, as it shows just how much you care as well as giving a professional (and unique) edge.
BOL: Well thanks so much for taking the time to talk to us Custom Leather Swing Tags and welcome to the Bags of Love family!
If you fancy having a go designing your own personalised swing tags, then click here and we'll start the creative process!
Bags of Love x