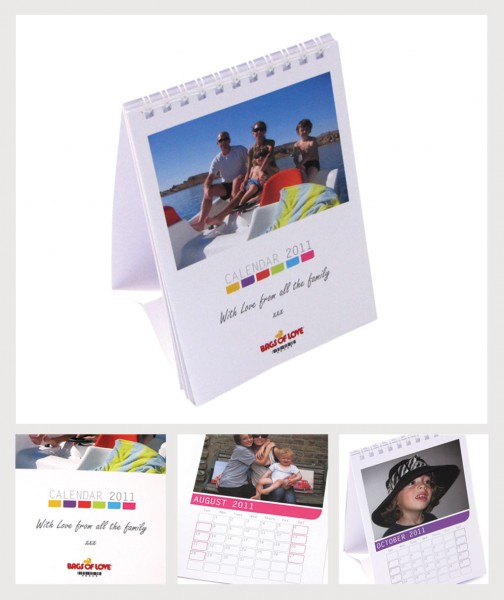 What do you think of our new A6 calendars design? This template has a slightly more contemporary feel to it. We thought the brighter colours and cleaner layout may appeal to a wider audience. With an in built stand they are practical and flexible for home and office.
These little bundles of joy are perfect for organising events where ever you are. A great way to keep your children arranged and geared up for school. Photo calendars are perfect for reminding yourself of daily events and activities, that would otherwise end up slipping away.
There is no limitation to what you can have printed on the A6 calendars; children, pets, friends, scenery, even your own design/illustration. Be as creative as you like!
The price is still the same at £19.99 for a pack of four and you can purchase the calendar anytime of the year starting on you chosen month! You can't go wrong there can you! Do you like what you see?