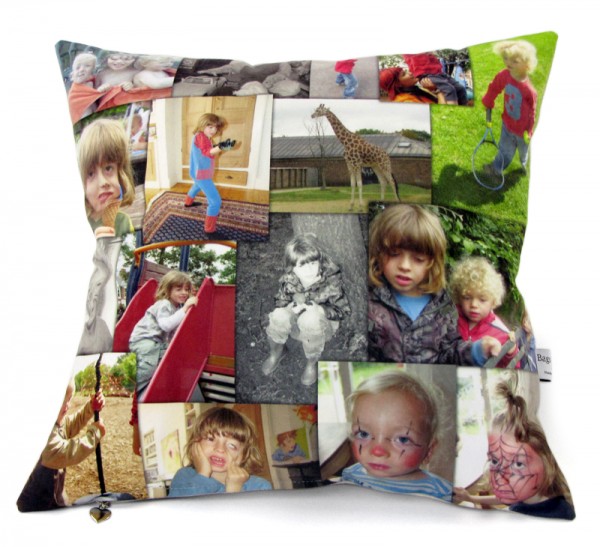 Personalised gifts with a difference
Personalised cushions are brilliant Birthday gifts, Christmas gifts and Anniversary gifts because they are 100% customised by you.
The secret to the the most original and unique gift ideas? Your very own photos. Who knew?
Montage photos on personalised cushions
Let your photos do the talking with personalised cushions that you design online from the comfort of your own home. Using montage photos on personalised cushions is the best way to personalise them because you can really tell a cool and dynamic story through your images!
Beautiful Christmas gifts
Use a wide variety of all your favourite snaps for the most beautiful personalised cushions you will ever set your eyes upon! Dramatic and colourful gift ideas for any special occasion – just imagine your lucky recipient's face lighting up when they open up their dazzling personalised cushions! Totally original and totally creative – design yours online now!
Creative gift ideas for him and her
Montage photos on personalised cushions are the best gift ideas because the range of colour and tone looks absolutely scintillating on these custom-made gifts. Comfortable and irresistible personalised cushions that you just want to snuggle up to! You won't want to give it away because it is so cosy and cute – you may have to get another one for yourself to satisfy the craving for a snug and relaxing photo cushion. Use all recent or all old photos – or why not get a mixture of snaps for an artistic montage personalised cushion? Be creative with it!