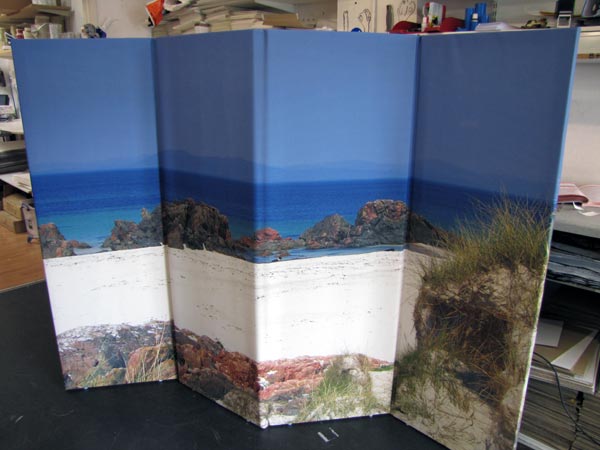 Large or multifunction rooms sometimes suffer the problem of being confusing or just too spacious. Folding screens can offer a temporary solution to break up spaces and essentially provide you with a personal space or work or hobby area. By adding your own image, a personalised folding screen is also a great way to show off your photos. We are the only printing company online to offer personalising of folding screens from your digital photo.
The four panels of the folding screen measure a total of 214cm by 154cm and all personalised folding screens are handmade from high quality material. As standard, the photo dressing screen includes your image on one side and white canvas backing on the other although you can opt to have images on both sides with an extra charge.
The way that the folding screens are created means that they can be folded completely flat making them incredibly simple to store and because your digital photo is printed right across the four panels with continuous printing it means that there are no gaps and no borders; the image remains completely unbroken. It can be moved from room to room making it a convenient addition to any home.
Landscape images work best because of the dimensions and design of the personalised folding screen but apart from this, the choice of digital image used is up to you. For the best results, high resolution images work best because they can be increased without losing the details of the picture. A unique home décor item, the personalised folding screen looks great, lasts for years, and above all it's practical and convenient.