Let is snow, let it snow, let it snow.
Last Minute Christmas Gifts
Yes – that's right – it's that time of year again! Christmas has returned and it's gift-buying time once more. Like everyone else, you may well have forgot to get all of your presents well in advance – and are very jealous of those who have! But there is no need to panic. What often happens with last minute Christmas gifts is that we assume, given the time constraints, that we have relinquished the possibility of purchasing a top quality, special gift simply because we have been ill-prepared for the Christmas rush. But why should this correlate in such a manner?
Why should last minute Christmas gifts necessarily be shoddy, shabby, and generally just not as good as those that were bought beforehand? If you agree that time should not always be a determining factor with regards to whether your gifts are fantastic and well-received, you have certainly come to the right place. At Bags of Love we have an extensive range of personalised presents that you can design using your favourite images, text, graphics, or illustrations.
Unique Christmas Gifts Ideas
When you can purchase last minute personalised Christmas gifts that, significantly, do not let up on quality or 'wow' factor, you can give someone special something totally remarkable and awe-inspiring that they will cherish for many, many years to come.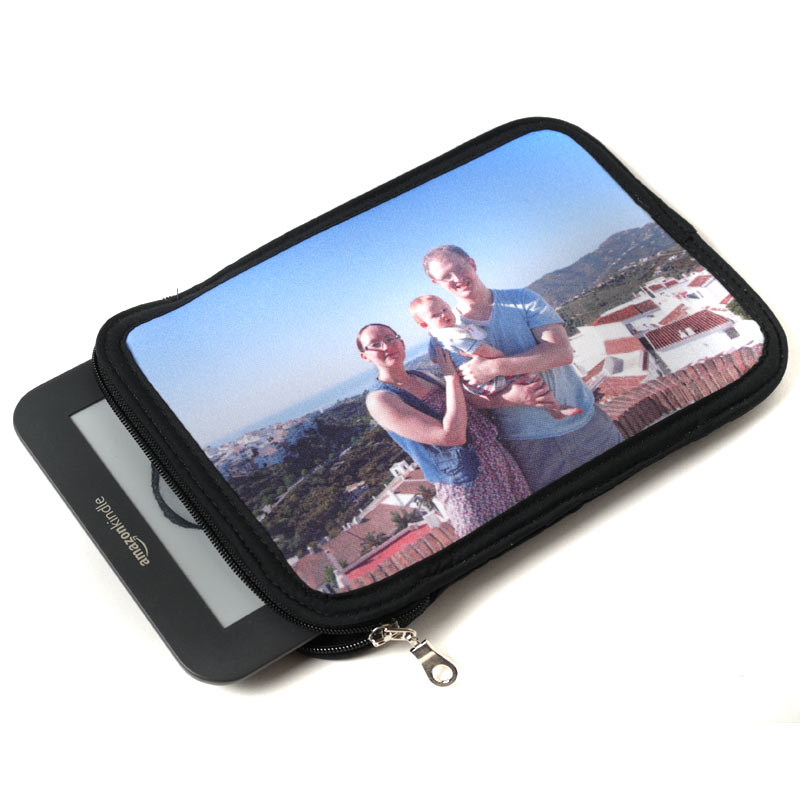 The personalised Kindle cover is a fabulous gift idea for anyone who loves nothing more than spending an afternoon lying on the sofa reading their favourite novel. A Kindle is a precious piece of equipment that needs to be kept protected, but too often the cases that are sold in High Street stores are awfully dull and boring. Wouldn't it be great to combine ability to protect with an aesthetically pleasing cover, one that you customise with your most amazing family photo? If you're looking for a special last minute personalised Christmas gifts idea for your wife this Christmas, and she owns and loves a Kindle, why not treat her to something she won't forget with this practical and beautiful solution to Kindle covers? We have covers and slip cases for laptops, Macbooks, iPads, and a wide variety of phone makes, so why not see what great designs you can come up with by getting creative with our online tool? You can edit your photos with ease, and we will check each order to verify that the photos you have uploaded are of a sufficient quality for printing.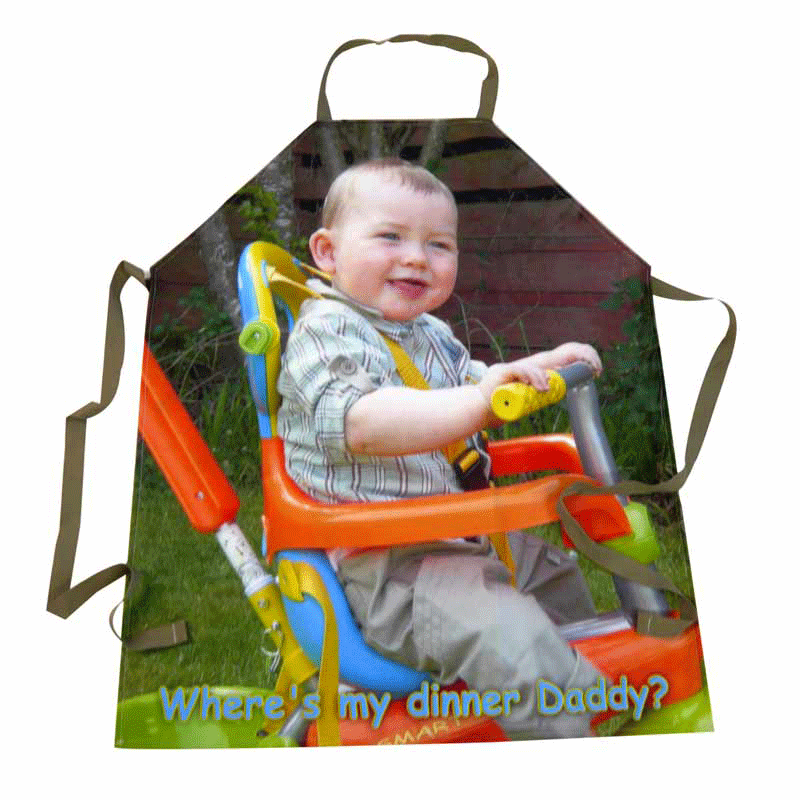 Another great option for last minute personalised Christmas gifts is a personalised apron. We all need an apron when we are cooking to keep our clothes clean and the kitchen as a whole spick and span. But, once again, the aprons one can buy in High Street stores are often very uninspiring and do not add anything to the aesthetics of the kitchen. However, when you can design your own vibrant and colourful personalised apron using your most precious photos, this problem is solved immediately. And because we print in our London facility onto hand-sewn personalised aprons made just for you by our dedicated design team, you can be sure that your gifts will be appreciated and valued. Because we don't outsource to other countries, we can also create your gifts right up until the final moments before Christmas – last minute personalised Christmas gifts that retain the great quality you'd expect from Bags of Love.