We are only a few days away from CHRISTMAS!
In case you haven't quite finished choosing your gifts for mum, dad, the kids, your best friend even the dog, we wanted to help and give you a bit of inspiration. We like to consider ourselves experts when it comes to personalised gifts and all we can say is photo gifts truly do come from the heart and will show the recipient just how much they mean to you.
With our late Christmas production times – we are producing right up until Christmas Eve for many products, you still have time to find the perfect personalised photo gift for your special someone…or special people!
From sweet gifts for little ones and new arrivals to cool techy gifts for smart phone and tablet lovers, from customised clothing for your fashion forward daughter to personalised bedding for that extra special gift, our last minute Christmas gift ideas include something for everyone…even those impossible to buy for friends and family members!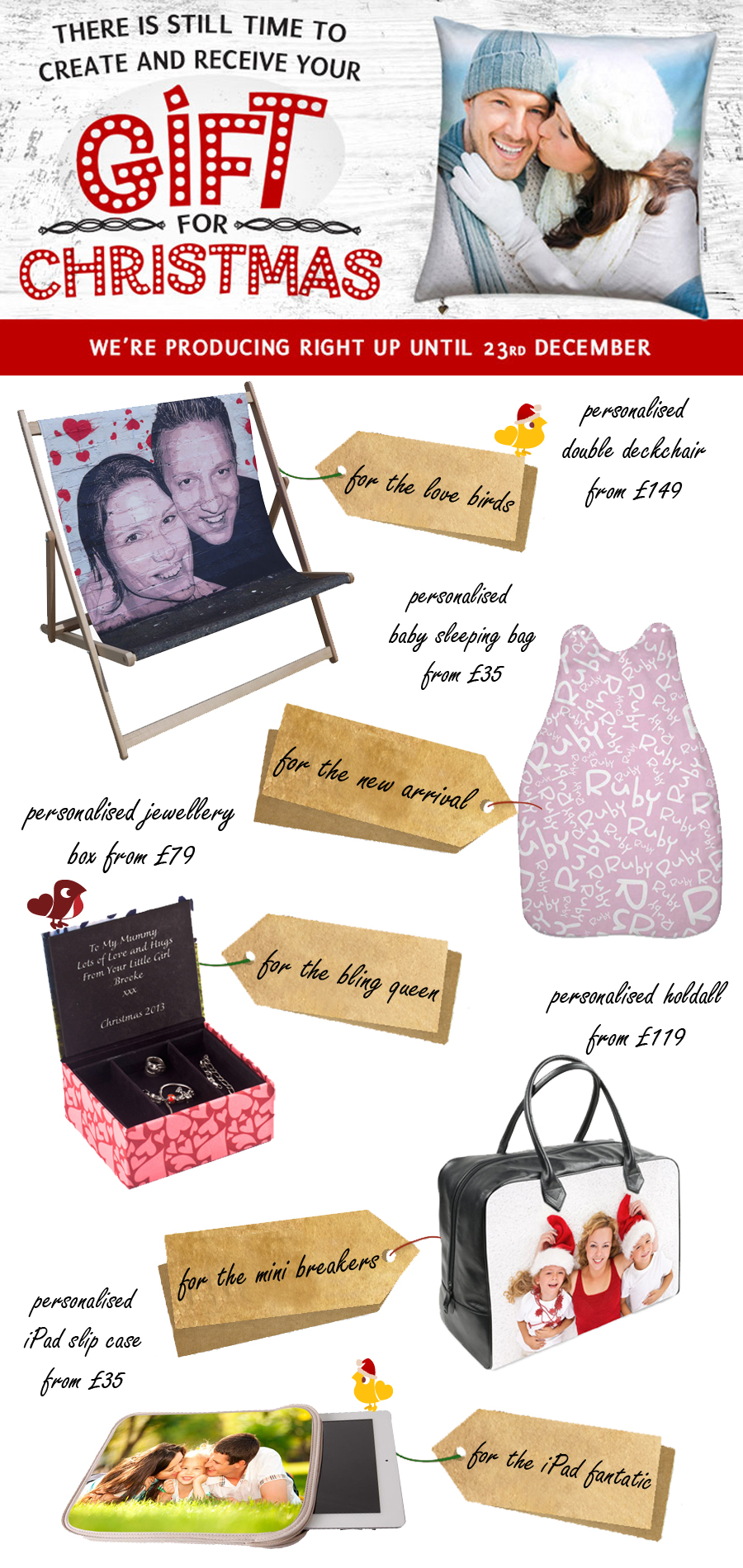 Did you spot anything you like? If not, don't worry, we have over 400 personalised photo gifts, so there really is plenty of choice.
Remember, if you live or work in London, we have a brand new emergency gift service, which will create your order within 2 hours and have it couriered right to your door. For more info on this exclusive service, just click here.
All that is left to say is, Merry Christmas!
Bags of Love x