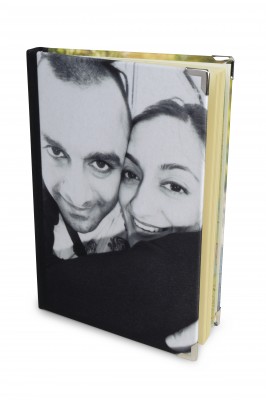 Love is a tricky business, especially when it comes to gift giving. Capturing the vastness of your love for a person and bundling it into a single package is a bold move, yet we take this step many times each year on important holidays, like Christmas, Valentine's Day, birthdays, anniversaries, and more! The best way to encapsulate your love is through the digital snapshots that you captured in those precious moments together. Create personalised journals and notebooks of love by selecting, designing, and then printing all your special photo memories into one priceless timecapsule of love. Not only will your sweetheart enjoy the practicality of high quality journals and notebooks of love, but also the emotional aspect of your love shining through the prestine image quality on your personalised book pages will surpass all gift-giving expectations.
Personalised Book of Love
If your beloved recipient is not quick to pick up subtle messages, then send the clearest message of love possible with a personalised Book of Love. By choosing to create a personalised Book of Love, you have the opportunity to select a unique album design, all the personal photos you'd like printed, and any text and romantic quotes to add that special touch to each picture. A personalised Book of Love makes the best wedding gifts, anniversary presents, and especially valuable Valentine's Day gifts. It's never to early to create your personalised Book of Love, even though your Book of Love will be printed and shipped the same day you place your order.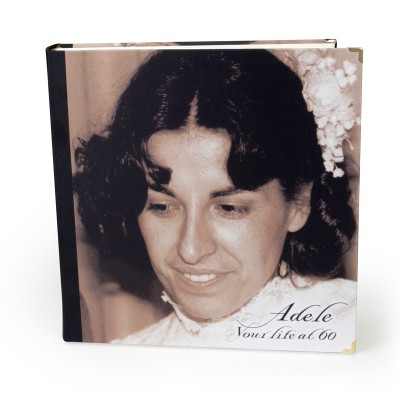 Photo Albums
Do you have so many pictures of you and your sweetheart that printing each image onto a full page of your personalised Book of Love would invent a Bible sized novel? Well if this is your dilemma, then instead of printing a personalised Book of Love, order beautiful Photo Albums! Simply select one or two of your best photo memories of love, design and print those onto the covers of your photo albums, and then neatly fill in the rest of your photo albums' pages with all your remaining photos! You can never go wrong with personalised photo and wedding albums; for they are the perfect expression of gift-giving love.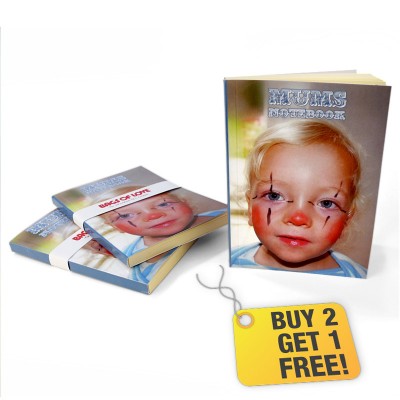 Journals and Notebooks
For the practical, and still personal, gift of love, give custom photo journals and notebooks; your beloved writer and planner will truly appreciate both the new, clean workspace and the lovely photograph of you two. Not only will your personalised photo journals and notebooks of love make brilliant Christmas, Valentine's Day, birthday, or just-any-Tuesday gifts, but they also come with super speedy delivery services! Within 2-3 days of designing and ordering your personalised journals and notebooks of love online, they will arrive at your or your recipient's doorstep, awaiting a big surprise and a joyful smile. Additionally, if you are creating personalised notebooks for more than one of your beloveds (be those family and friends included), then we can offer you our Buy 2, Get 1 Free bargain. Receive three personalised notebooks for the price of two, and receive all of them within 1-3 days of ordering!