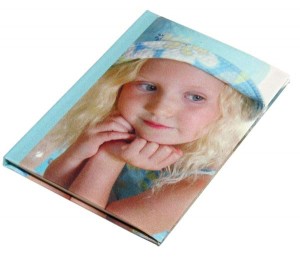 How does your mum spend her days? Well most likely she's working and when at home, she's planning and organising things related to you – the kids and the rest of the family. Scribbling down food shopping lists, errands lists, party planning lists, work tasks and ideas should be done in style and organised.
Your mum might be one of those women who will grab anything around them (napkins, bank statements, magazines) to write down important addresses, meetings or lists. Now that's not a very organised way to plan your life as that napkin might be used by your dad five minutes later and then chucked in the bin! Give your mum personalised gifts that are useful too.
Personalised gifts for mum that are practical are the best ones. She will appreciate your effort in making the personalised gifts personal – by using photos or patterns and she'll love the fact that the gift will help her stay organised too. Personalised gifts for mums may be gifts such as shopper bags, laptop bags or personalised aprons which will help her out and about and in the kitchen.
Our range of stationary will help her plan those important things in life. Personalised notebooks are the solution. Give her a couple of notebooks so that she can have one in her handbag, one in the kitchen and one at work – making sure she never has to scribble on napkins ever again!
With the help of these notebooks she will always know where she's written down important things. It might be the telephone number of her new super important client or an amazing recipe for lasagne given to her by a friend. Whatever it is, keeping it in stunning notebooks covered in family photos will make her the happiest mum in the world!