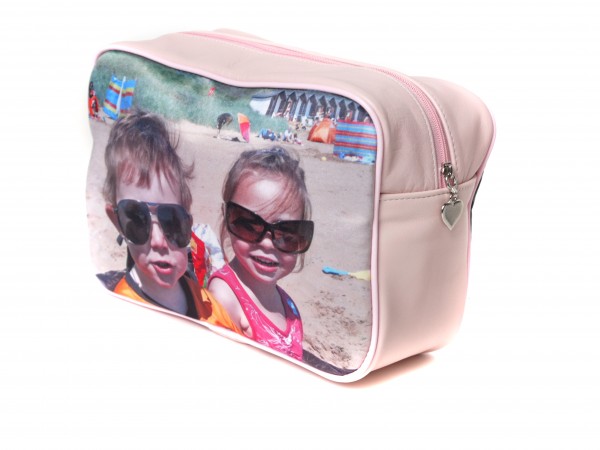 What woman wouldn't want beautiful useful leather bags? Women treasure make-up and beauty products as they make sure we look our best, so ultimate stylish protection for those products make suberb gift ideas. Many women take make-up and toiletries with them in their handbag throughout the day as many of us lead busy lifestyles.
Don't you just hate it when your foundation or perfume has spilt all over your favourite handbag? It ruins your handbag and most likely your day! So great gift ideas for women are gifts that help us organise our beauty products all day long. Our personalised wash bag and make-up bags have waterproof lining and a protective and stunning satin exterior which you personalise using photos, artwork or illustrations.
Choose from leather or vinyl material and from four cute colours; pink, ivory, light blue and black. Both the personalised wash bag and make-up bag have a pretty little silver heart at the end of the zipper, such a detail is priceless. Personalised gift ideas for women have never been easier to order online! A few easy steps and then you have the perfect gift ideas for women ready for production.