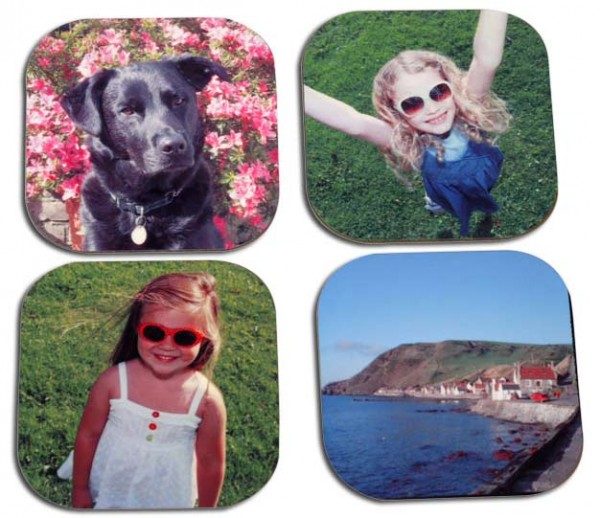 The photos from that lovely summer holiday week in Cornwall can do more than just grace the walls. They can grace your tables too! When thinking of gift ideas for her you might think to get beautiful photos printed on photo canvas but you could also try the more untraditional way. Personalised coasters and placemats are a creative way to show off snaps – and they look simply stunning too.
The magnificent photo reproduction on glossy hard wood base makes these coasters and placemats perfect gift ideas for her. You can choose a cohesive theme for the coasters or just take four lovely photos like these coasters above. The coasters come in a set of 4, 8 or 12 so you can mix and match photos however you like. The coasters are also great gift ideas for birthday or leaving parties as you can put the birthday girl's photo on the coasters so that everyone can see her while drinking and mingling. Each guest can walk away with a coaster as a party gift!
Visit our Photo Coasters page https://www.bagsoflove.co.uk/coasters/photo-coasters.aspx for more information and start designing your own custom coasters!