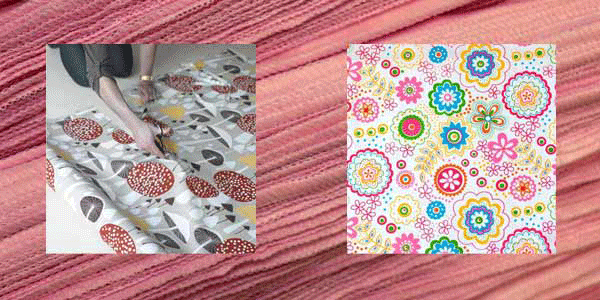 Fabric Printing With Bags Of Love
Attention textile designers, dress makers, fashion designers, interior designers, furnishings fabricators and DIY folks – we now offer fabric printing! Your own textile design can be printed on a range of different materials with NO MINIMUM ORDER. So whether you need fabric printing for one dress design or meters of fabric for printing for trade purposes we can supply you with dye sublimation textile printing. We have provided bespoke fabric printing to many high-end companies and now you too can get your hands on customised fabric printing.
Fabric Ideas For Home
If you are somewhat of a DIY person who loves to decorate the home with patterns and textiles of your own choice then customised fabric printing is something for you. Patterns which you love but cannot be found in shops can now be added to different textiles options so that you can decorate your home using patterns of your preference. Fabric printing on textiles like canvas, Voille de Ville, polycotton sheeting and Panama Flow are ideal to use for curtains, upholstery, bedding and table textiles.
Bespoke Fabric Printing
We have years of dye sublimation fabric printing experience so you can rely on us when you need high-quality fabrics from your own patterns. We have created T-shirts for charity events, silk fabric pieces for famous customers and even suit linings for Savile Row tailors. Our fabric printing service was used for the lining of Savile Row designed suits at the price of £3,400 – that means we are top notch! A couple of years ago we created silk fabric pieces with a pattern created by a famous artist for rock band Radiohead which were sold and their gigs and online.
Fabric Printing For Trade
If you need textile solutions for exhibitions, a retail space or an office cutomised fabric printing can do the job. We have great experience in printing for trade purposes as we've had many different requests from companies and individuals around the UK. Fabric printing for curtains, upholstery, banners for exhibition stands, textile posters and set dressing items can be created in bulk for any of your trade purposes. Interior designers as well as dress makers may also benefit from our printing for trade services when you need to customise furniture and apparel for clients.