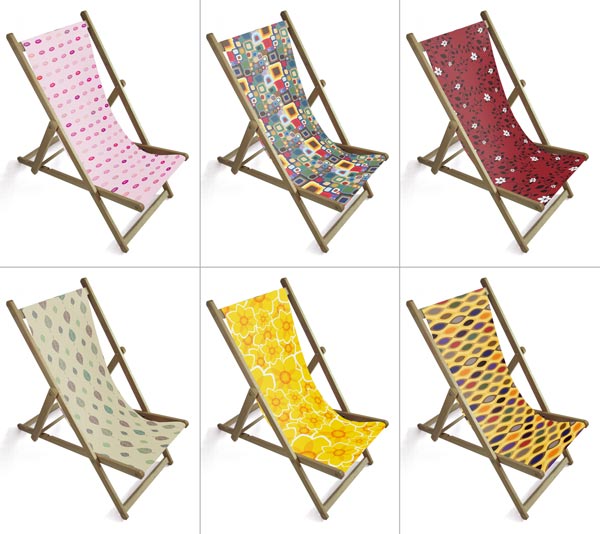 What's better than to spend a summer's day in the garden, park or beach with accessories such as cold drinks, a good book and perhaps something comfortable to sit on?
Our excellent quality and handy photo deckchairs are perfect for summers lazy days or busy outings. And what's even better is that you can design your very own chair! You can even be on it! The deckchairs make perfect personalised gifts for him as well as superb personalised gifts for her during the summer months.
Collecting pictures to make a photo montage is one option. Simply having a single photograph printed on it is another. You can even turn a picture into a Pop Art image to be printed on the chair. And if you just want a deckchair with a lovely Bags of Love pattern on it we have ready prints here in our studio to choose from, see the lovely picture above!