Unique tablecloth for every occasion
Sometimes it can be really hard to think about creative ideas when you want to turn ordinary things into unique and stunning pieces. Just imagine your wedding, it is certainly not only about wedding gifts…Think about the decoration for the wedding tables, you can see so many different styles and ideas all around the world but you still might be looking for something else instead. Something that has never been there before…
Just imagine you could be the designer of your very own tablecloth and create them with your own photos, designs or even text. That would be just the thing you are looking for!
No need to look any further, you can design your tablecloth here!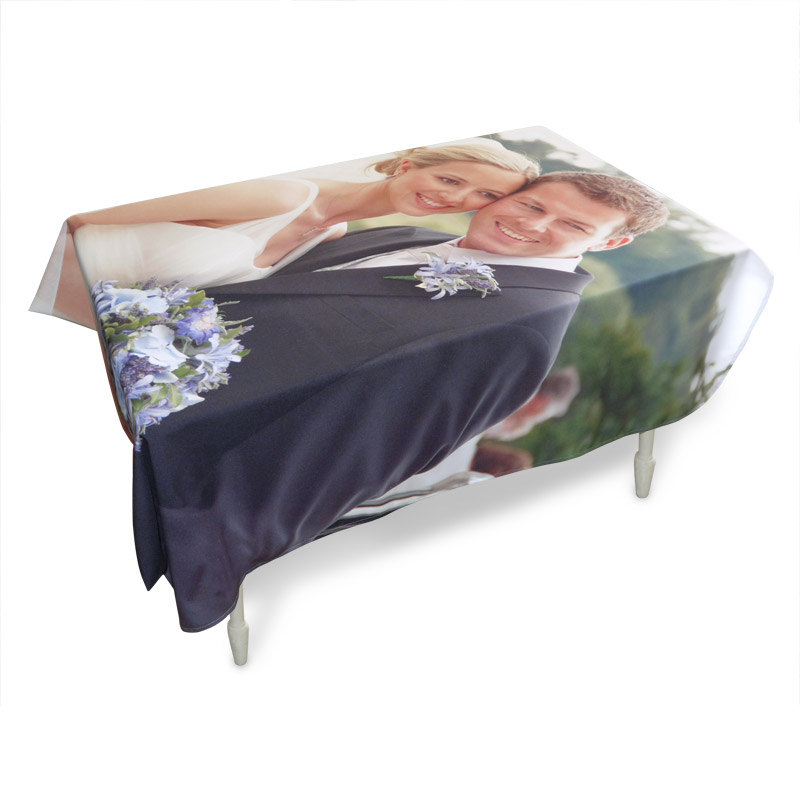 Design your tablecloth for your wedding
What could be a better decoration than personalised tablecloths for every table in the wedding venue? You choose the size, either a round or square tablecloth and then, the most important thing above all, the design. We were lucky to have seen so many creative ideas in the past: Just a big picture of the happy couple with their names and the date of their big day underneath, a funny photo montage with all the best images from the last few years or – in case you are creative – a design you made yourself with crazy sketches, for example your own story of love in sketches by you and your husband to be.. You can design your tablecloth in any style you want to: romantic, classic, modern or just your very own style. Show your guests your creative side and make their table a unique and unforgettable sight!
Bespoke and personalised photo gifts
But not only for weddings, a personalised tablecloth will be a wonderful surprise for so many other occasions too. A special and magical breakfast on Mother's Day morning on top of a personalised tablecloth with drawings of the children – could Mother's Day Gifts be any more personal and creative?