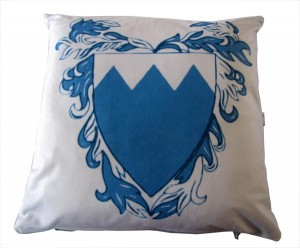 One of the best ways to impress loved ones is to give them personalised gifts. And the best way to display a photo is to have it printed and made into a personalised cushion. The photo reproduction printed on the cushion is stunning even when on a soft material. Not only that, we can make the cushion and send it same day! You can also order it and have is sent to another location – not necessarily your billing address. This is ideal if you need to give personalised gifts to someone by tomorrow.
Our popular cushions are of outstanding quality. Normally the photo is on one side and you have a choice of pink, blue, or ivory for the back. But for £10 extra you can have same or different photo on the other side. That being said, the cushions are not limited to photos only, any image of yours can be printed on the cushion. If you are a designer why not put your designs on cushions to personalise your living room?
When you buy a personalised cushion always make sure the print is done onto a flat fabric that is then made into a cushion cover. NOT on a ready made cushion cover! Having them custom made to order from Bags of Love is the best way to do it.
By the way the personalised cushions at Bags of Love come with real duck feather pads – not polyester pads. That really does make it the best one on the market. Personalised gifts for her and personalised gifts for him need to be of outstanding quality so place your order with us now!