Personalised recipe books with your photos
There are so many things you can do with your own photos, that's not just about framing them and hanging onto the wall. From blankets to photo cushions, unique leather handbags and many other cool gifts, there's plenty to discover and you can have your own images turned into creative and personalised gifts.
One of my latest creations is a lovely cookbook I gave my best friend for Christmas. You can either design one of the personalised photo journals with your best food photos and your own text on the cover and then fill the pages with your own recipes or just create your own recipe book by making a photo book.
Personalised cookbooks with your photos are just a wonderful and truly unique gift.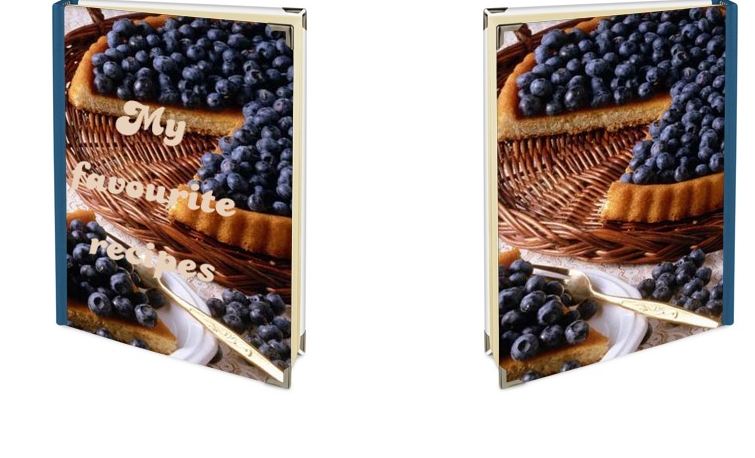 How to create your own cookbook
Personalised photo journals can be created very easily. You need photos for the cover, back and front, and a message you want to add to the cover, for example 'My Best Recipes' or ' Secret Wishes of a Chocaholic'. Then just start to upload your photo and create your own cookbook. Once you are happy with the design, proceed and complete your order. For the photo books you do need your photos of food and the recipes scanned and saved as jpg files. Choose the amount of pages for your photo book and the size you need, than upload your photos and our designer will create a unique photo cooking book for you.
Personalised photo journals as recipe book
Don't you think that creating a personalised cookbook is just the perfect gift for friends and family? A cookbook with cheeky recipes for bachelors for your best friends 30th Birthday as birthday presents, the best collection of family recipes for your sister's wedding or just a personalised recipe book for you and your fiancé. You've got the idea – now it's your turn to start and create your own recipe book with your recipes and photos!