Create your very own Christmas Gift Box
Some of you will surely agree that wrapping and unwrapping xmas presents is nearly as much fun as the present itself! I personally love unwrapping xmas presents! I remember when I was a child sometimes the wrapping paper or the cardboard boxes where more fun than the xmas presents itself, and I would spend hours playing around with them.
It is still important for me to have a wonderful Christmas Gift Box for each one of my xmas presents I give away on Christmas Day! Last year I spent hours wrapping the presents and then drawing and writing something sweet and unique on every single present, using photos and postcards for the design …
This year I have found something much better: I will use my own photos, designs, and text to have wonderful Christmas Gift Boxes made for me! Isn't that fantastic?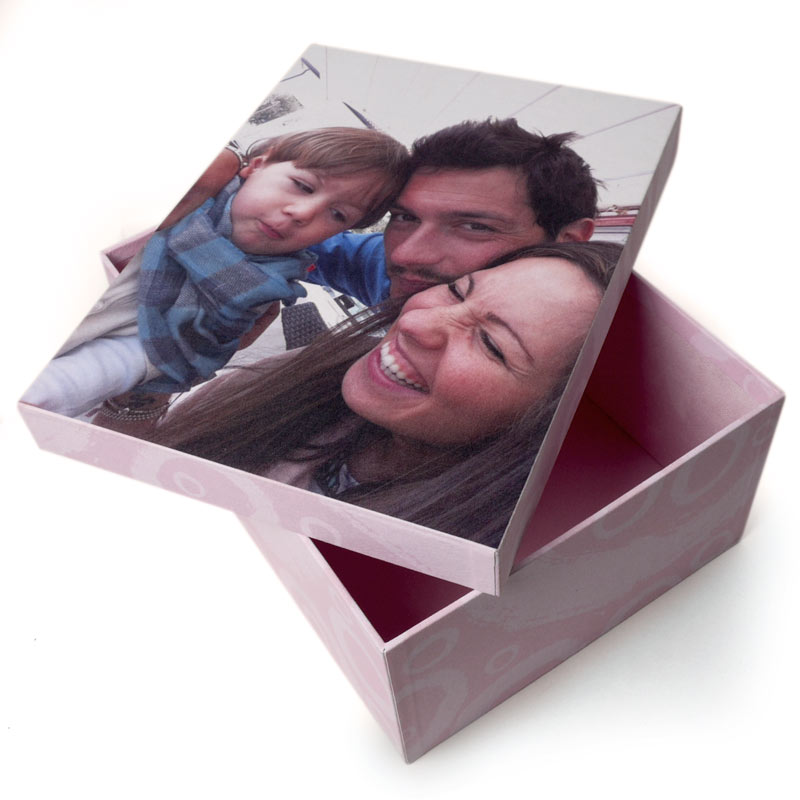 Your photo on the Christmas Gift Box
A personalised photo box can be designed any way you wish. Your newest family photo on the lid, and a lovely design in your mum's favourite colour for the rest of the Christmas Gift Box.
Since there is a wide range of photo box designs and sizes, you'll find a Christmas Gift Box for each of your xmas presents. Either a lovely personalised Christmas Gift Box lined with a soft suede material or a personalised tin box with your photo and message on the lid.
(Perfect as xmas presents are our jigsaw puzzles, which come in a tin box with the same design on the lid as on the jigsaw puzzle – great for children!)
Christmas Gift Box for big surprises
A small Christmas Gift Box for your husband, a massive one for your children toys — create as many Christmas Gift boxes as you wish. The best part about them is that they can be used not only as gift boxes for your xmas presents, but they can also be used as lovely keepsakes for nearly everything!
For Christmas Gift Boxes, the more the better. Each Christmas Gift needs one.