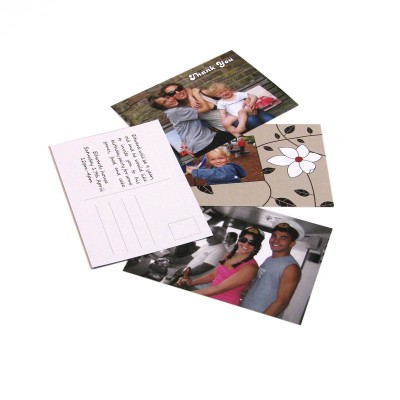 Personalised Is Better
When you need cards and calendars for all sorts of purposes, invites or gifts for example, personalised is always better. Buying cards and calendars online give you the freedom of personalising them using photos, patterns and text just the way you want it. Photo calendars are absolute when you can add your own photos to them as well as chose the font and design of the photo calendars. If you need greeting cards for different occasions it is ideal to be able to design them exactly the way you want them to make them just perfect for the event. Cards and calendars online are also flexible and quick – order from home and have them delivered to your door by the next day!
Personalised Greeting Cards
You need greeting cards for all year around; for holidays such as Mother's day, Father's day and Valentine's day as well as birthdays but also for party invites, thank you cards or new address notifications. The great thing about our personalised greeting cards is that you can choose to buy several or individual cards and they can all have different designs. The greeting cards in personalised tin boxes come in sets of 12, 20, 40 and the best thing is that those 12, 20 or 40 greeting cards can be identical or all different! And if you only need one card for one special person then you can design just one.
Personalised Calendars
Photo calendars come in different styles and sizes with various fonts and designs to choose from. Personalised calendars can be hung on the walls with a page for each month, placed on surfaces at home or in the office or they can be one simple page displaying the whole year. The original wall calendar is a great gift and the standing A6 calendar is perfect for the office. Our FREE photo calendars display the whole year on one page finished off with a photo of your choice. Personalised calendars make splendid gifts for friends and family as well as they can keep your own life organised. Personalise is always better and cards and calendars online is no exception!