Canvas Prints For The Home
If you are sitting in your room right now, can you think of a space on the wall that is looking bland, dull, and dreary? If so, this might be the perfect time to spice it up with fabulous photo canvas prints for the home. Simply select your favourite image, upload it onto our site, refine using our high quality preview tool, and then justwait for it to be delivered. The process really couldn't be easier to complete, because we take your favourite snaps and we transform them into something memorable and lasting – and all you need to do is give us your most precious image.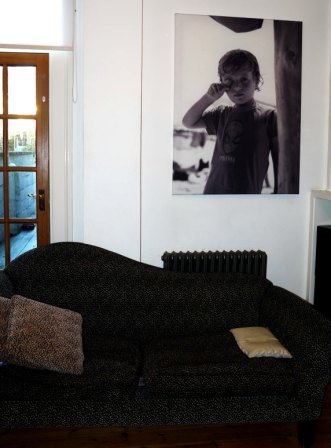 Canvas Printing For The Home
Photos of your favourite people printed onto canvas have an immense sentimental value. But, alongside the benefits of knowing that you have a special picture of someone you love to brighten up your home, they are also highly professional. Doesn't this photo above work beautifully above the sofa? Canvas printing for the home is an extremely artistic and creative idea for home decor that combines personalisation with classy chic. The black and white tones of this canvas print, contrasted with the bright sunshine coming through the door on the left, create a beautiful effect that works wonders for the design and feel of the room. It also fits perfectly in the space, because often these parts of walls are left empty and unloved simply because there is nothing suitable for the area.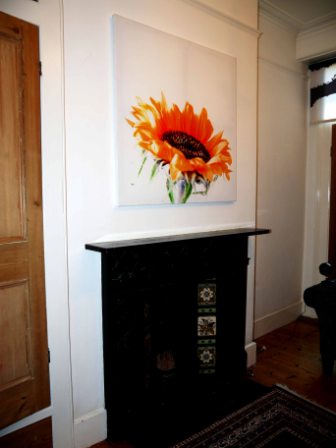 Home decor canvas printing
However, it is not just photos of people that work brilliantly as high quality canvas prints for the home. Photos of nature are also fantastic because the vibrant colours of wild flowers and trees can give an instant lift to any space. Just look at the burst of colour in this photo above! We like to show you our canvas prints in the home, as they will be displayed. That way, you can see how printing your photos onto canvas can really give a bit of zing to the space. This fireplace setting is improved considerably by having a beautiful canvas given pride of place just above it!