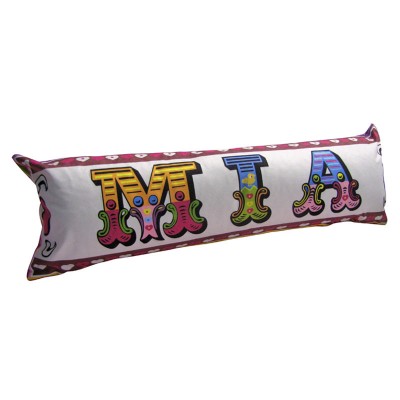 The One And Only Bolster Cushion
The bolster cushions – also known as sausage cushions – are a great looking sofa or bed accessory just as much as it is a useful support cushion. When reading a book or watching TV the bolster cushions are great for neck and back support due to its shape and firmness. The bolster cushions even have a rich history as they were seen as prized belongings in ancient Asia. Creating this shape of a cushion was difficult at that time so the bolster cushion became somewhat of an art form – and the more decorative the better. Perfect as wedding anniversary gifts!
Decorative Bolster Cushions
When you want gift ideas that are unusual and unique opt for bolster cushions. Make someone feel like a King or Queen with these regal cushions. They look truly stunning resting on sofas and beds and just like in ancient times – the more decorative the better they look. We have a few design options to choose from when you need gift ideas for your wife, husband, mum, dad or siblings. Cool font designs can spell out Mr and Mrs as wedding gifts for wedding anniversary gifts or why not someone's name to make the bolster cushion their very own?
Bolster Cushions Gift Ideas
Mr and Mrs text designs on bolster cushions really make fun and creative gift ideas as wedding gifts and wedding anniversary gifts. Choose from different types of fonts and colours to customise the bolster cushions after the receivers. The funky circus font design is ideal for parents and kids. Give one to mum on Mother's Day with the writing "I Love Mum" or make your children bolster cushions with their names. A photo montage can also be placed on bolster cushions. For tongue-in-cheek gift ideas put cheeky words on the bolster cushions like "Kiss Me" and "Queen Bee".