The big day is fast approaching…are you ready for Christmas?
I am sure you smart and savvy bunch have had all of your Christmas shopping done and dusted for weeks now…if you are super keen like us 🙂
However, if it is of course possible to still be umming and ahhing and trying to decide just what to get those special people in your life and if you need a bit of extra time and are worried about getting your gifts in time for Christmas, then never fear, Bags of Love are here! We will be your saviours when it comes to ordering last minute Christmas gifts.
Our Christmas shop is open for all of your lovely personalised gift needs and as we print and produce every order, right here at Bags of Love HQ in London, we can promise to get your gifts to you in time for Christmas. In fact, if you can get to our London premises, then you can pick up your order, right up until and including Christmas Eve! Look out Father Christmas, we're on your tail!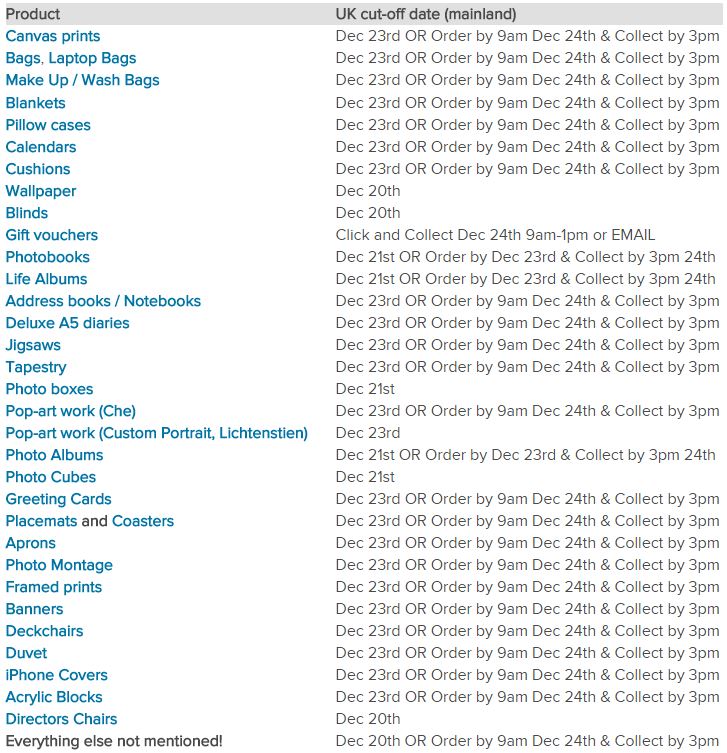 We have created a page on the Bags of Love website, which details just which products can be ordered and despatched until which dates. To have a gander and get a better idea of what you really can order last minute, just click here.
Remember, place your orders as soon as possible to allow you extra valuable wrapping time…and just in case the Royal Mail plays up a bit!
Have fun creating all of your beautiful personalised Christmas gifts and we look forward to making them for you!
Happy Christmas,
Bags of Love x