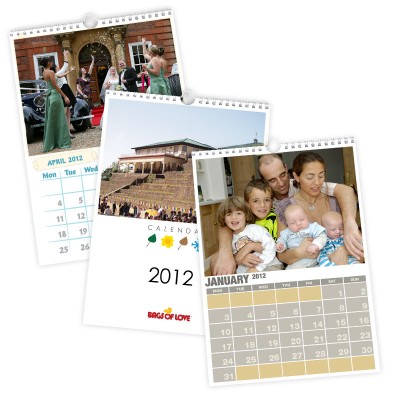 A5 Photo Calendars 2012
While sometimes it's hard to see beyond the blockade of Christmas presents and pre-December 25th To Do lists, the reality of each year's end is that a new beginning is just around the corner! That's right, New Years Day is approaching faster than we expect, which means that the days on all our timetables and calendars are numbered. What better time to multi-task by renewing your old, standard calendar and giving some away as Christmas gifts?! Not only will you be checking off some Christmas gift recipients on your shopping list, but also giving phenonemally personalised A5 photo calendars for 2012! With A5 photo calendars 2012, you have the opportunity to select 13 of your favourite photos from years past (12 for each month of 2012, and 1 for the cover page), and then we print your crystal clear images onto our prestine A5 photo calendars 2012.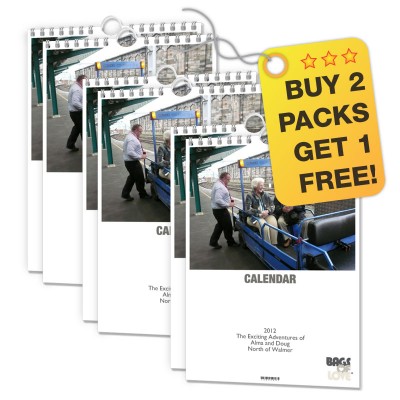 The Best Part of A5 Photo Calendars 2012
Yes, this is difficult; there are so many awesome qualities to A5 photo calendars 2012. In addition to the top-notch condition of our calendar pages, the prestine image quality of your favourite digital photos, and the fond heartfelt nostalgia you'll experience from those priceless photo memories whenever you check your busy schedule, the very best part of A5 photo calendars 2012 is our "Buy 2 Packs, Get 1 Free" deal going on now! A pack of 2 calendars can be designed and purchased online at the competitive price of £19.99; yet with our latest bargain, if you buy 2 packs, then you will receive a third pack (that's two more A5 photo calendars) for FREE! Give six beautiful and personal gifts this Christmas, that are simply perfect for the New Year, for the very low price of just £39.98! Also, after you design and purchase your A5 photo calendars 2012 with just a few clicks of your mouse button, your A5 photo calendars 2012 will be ready and waiting on your doorstep in only 1-3 days! Simply wonderful timing to have speedy delivery right around the holiday rush.
So we encourage you to take a breath in the middle of your hectic life, smile and remember those moments caught in just a snapshot of time, by simply checking your A5 photo calendars 2012.