OK guys. If you haven't started your shopping yet; you are cutting it really close. But, hey. There is nothing like a little last minute Christmas shopping to get the blood pumping is there?
Whatever the reason may be for your last minute planning, be it work, family or you just kept saying to yourself "I'll get to it tomorrow," you can take a bit of a breather. You won't have to buy your mum's gift from the petrol station. At Bags of Love, we really are the best place to come to for gorgeous personalised, photo gifts fast! This means, even with just a day or two before Christmas Day, you can still get amazing personalised last minute Christmas gifts for all of your nearest and dearest.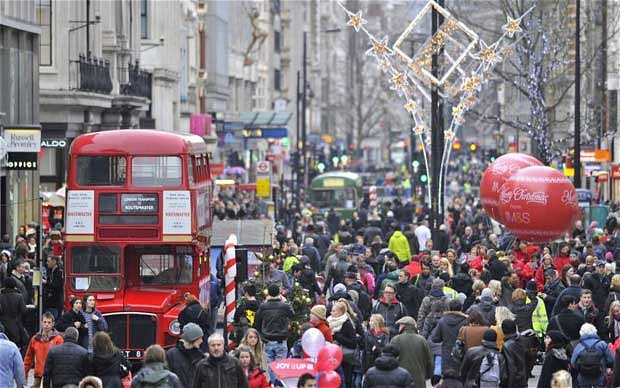 Of course we have next day delivery
It's not just Father Christmas and his team of elves who can get your presents to you in one night. Our own little workshop, deep in the mysterious land of North West London, is hard at work printing, cutting, sewing and stuffing to make sure you get your personalised Christmas gifts before you can finish listing the names of Santa's reindeer.
A huge amount of our (almost 500) personalised gifts are available with next day delivery – even in the lead up to Christmas. Order your product before 12pm Monday – Friday, select the next day delivery service and you could be wrapping your presents in front of the TV the very next day.
It's cold, icy and I have a million things to do; I really don't want to go last minute Christmas shopping!
Hey, we hear you. Well, it's Bags of Love to the rescue! We have come up with a little selection of our favourite last minute Christmas gifts, to help get you out of a tricky situation. Oh and did we mention that we also have a same day turnaround service? Yep, you heard right. Even in the lead up to Christmas (including on the 23rd) with the majority of our photo gifts*, you can order them first thing in the morning and pop down to Bags of Love HQ later on in the day to pick it up!
1. Personalised Make Up Bag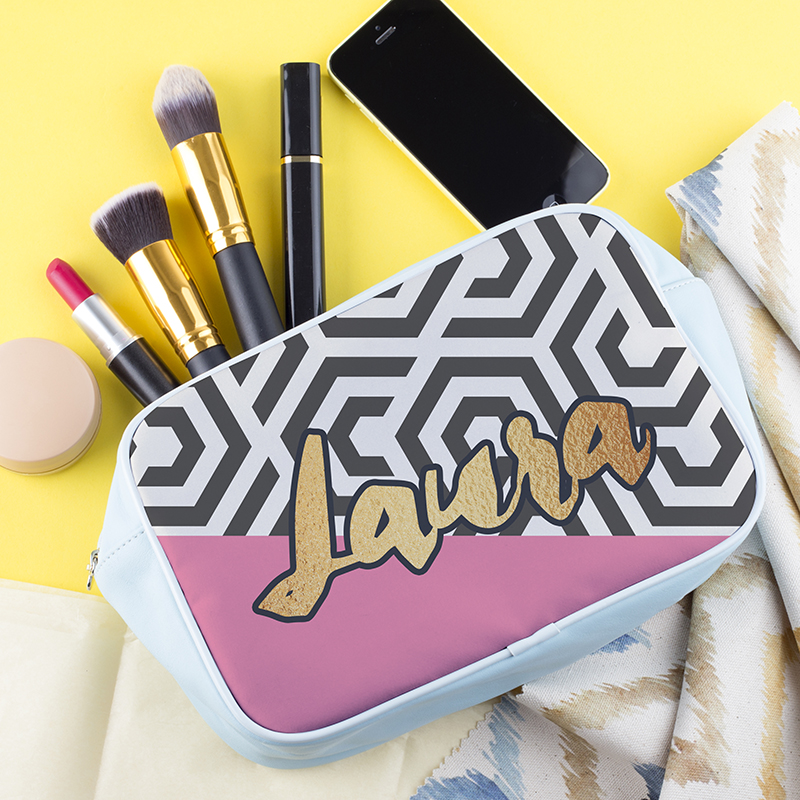 What girl wouldn't love their very own Personalised Make Up Bag? Made from your choice of leather or vinyl in different colours, your beauty babe will love filling her new customised make up bag with all of her favourite beauty bits and bobs. Dilemma solved!
2. Personalised Canvas Wall Art
You can print their favourite photos onto one of our stunning canvases and come and pick it up later on in the day! These Personalised Wall Canvases make great photo gifts for just about anybody. They look great, are easy to design and will fill their home with personality. Why not order a couple, just in case you forget someone?
3. Personalised Socks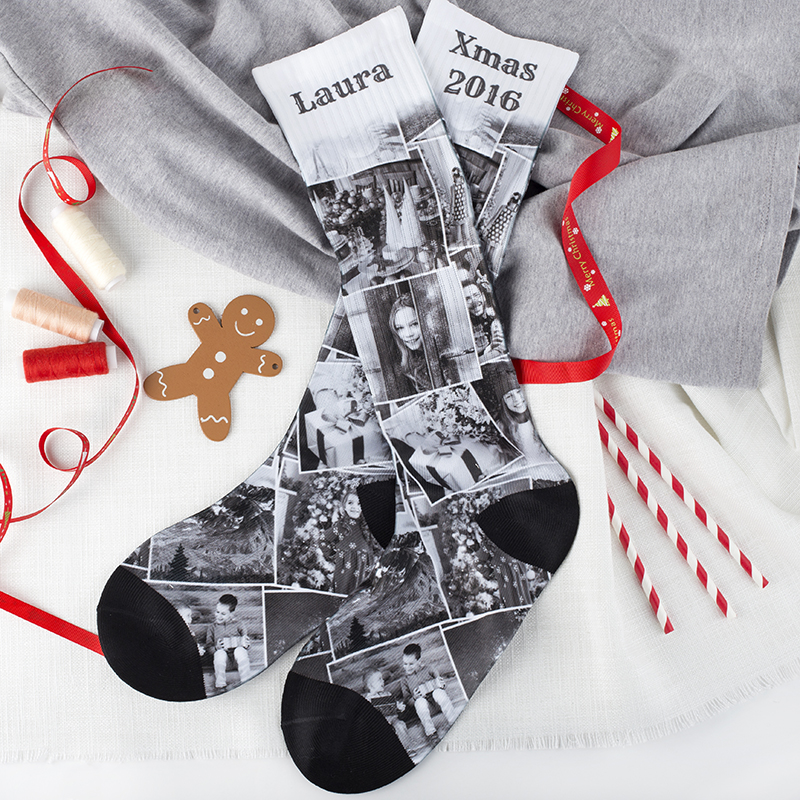 OK, we are a little biased, but how adorable are these Personalised Socks? Socks are a classic Christmas gift, which work for just about anyone. The best thing about our socks – apart from being yours to customise – they are available with next day delivery too. Better stock(ing) up then! Sorry. Christmas time tends to bring out the puns.
4. Personalised Mugs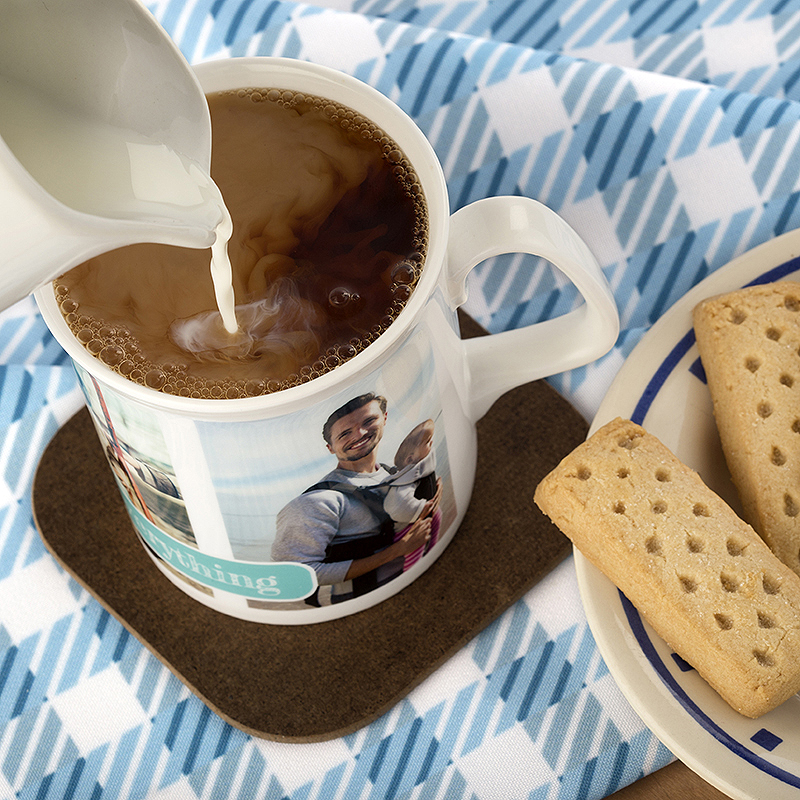 You just can't go wrong with one of our Personalised Mugs. We have several styles to choose from and they are all available on the same day. That basically means you can design your mug at home in the morning and even before your dinner is ready, your shiny new Personalised Mug will be waiting for you. And you were stressing about your last minute Christmas shopping?!
5. Personalised Knickers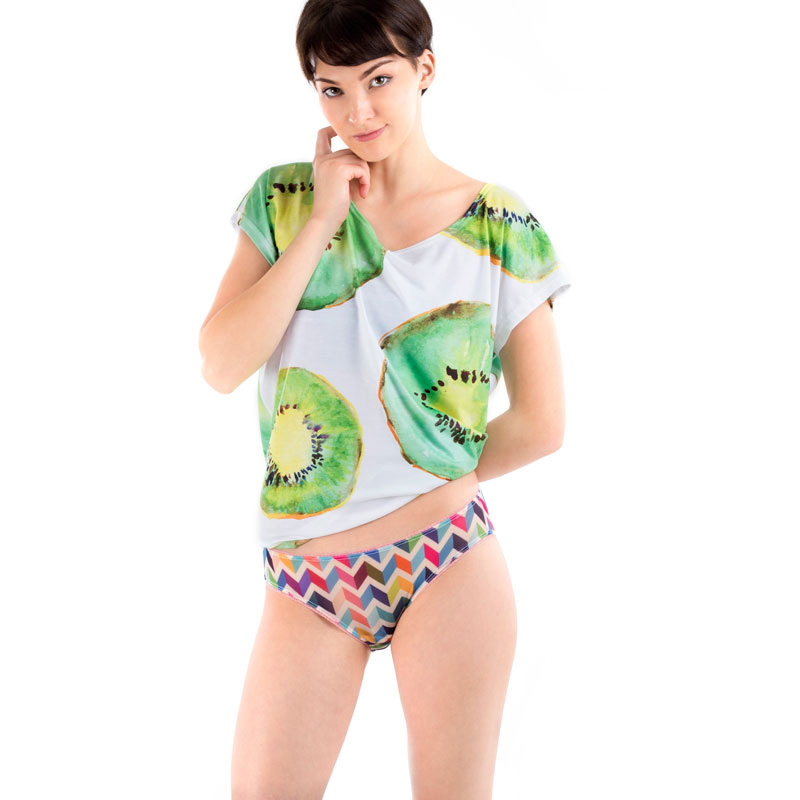 You heard right. Knickers. Which you can personalise. And not your average, run of the mill personalised knickers. These babies are custom made by our elves, we mean seamstresses, from soft and sexy Florence Net fabric. Surprise the lady in your life with a pair of these in her stocking, which you can also order with next day delivery. Nothing wrong with being a little naughty on Christmas…
6. Personalised Wrapping Paper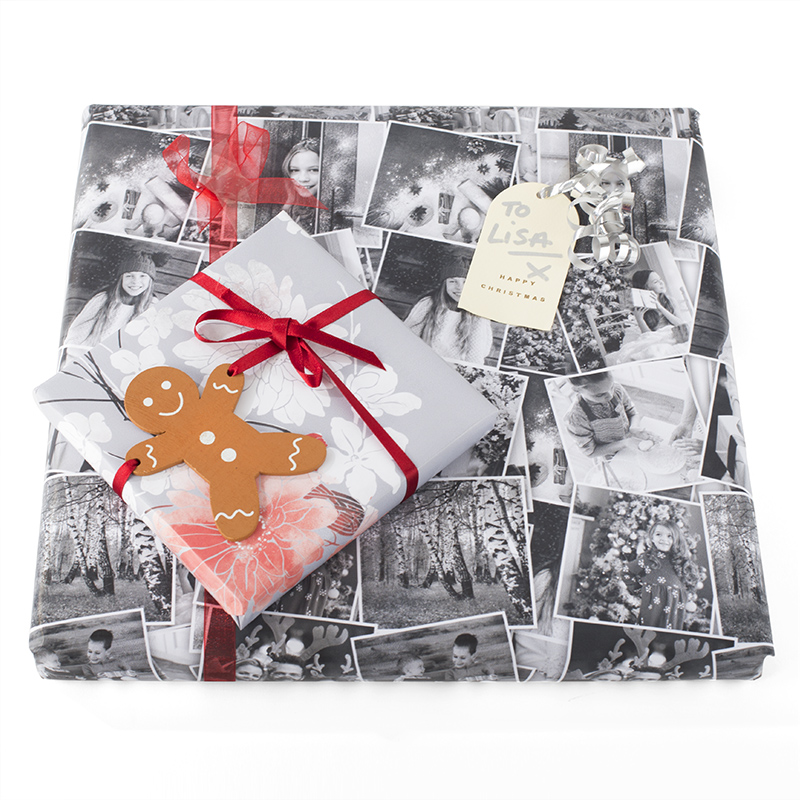 Perfect for the crafter in your life, our Personalised Wrapping Paper makes an amazing customised gift. Yes, it would mean wrapping, wrapping paper, but how lovely would it be to receive a roll of your very own customised wrapping paper? Oh, and you can pick this up on the same day that you order it too!
7. Instagram Photo Magnets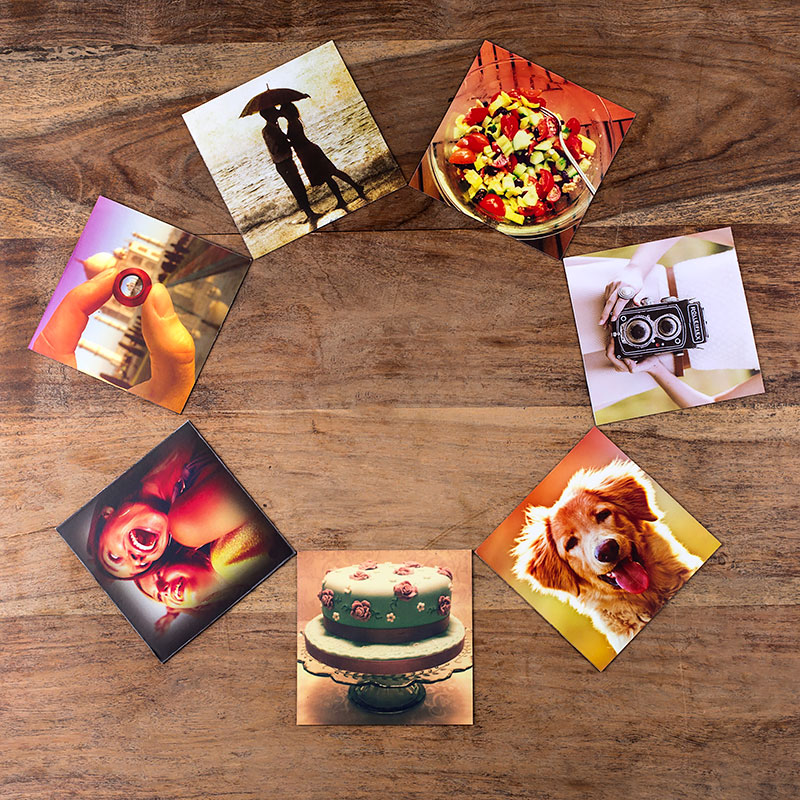 Need a last minute Christmas gift for that one person who never gets off their phone? That person who is always snapping away and sharing on Facebook, Twitter, Instagram and whatever other social media account they are on? No problem! Our Instagram Photo Magnets make a brilliant little stocking stuffer, which will allow you to make their best Instgram pics come to life – not literally. We mean on the fridge or something.
8. Personalised Compact Mirror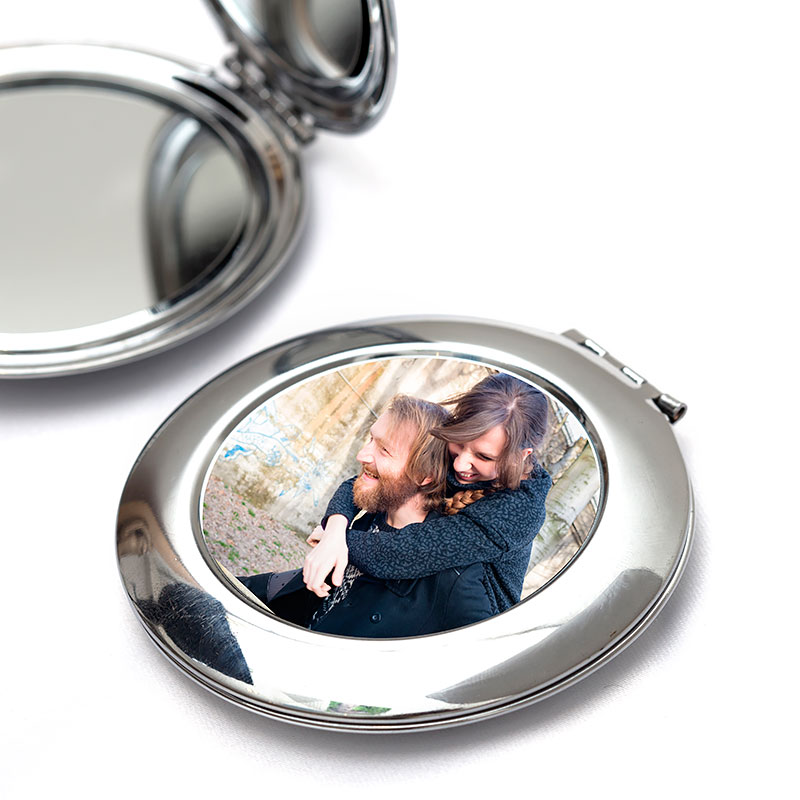 Great for girls, mums, sisters, daughters, wives, second cousins twice removed, our Personalised Compact Mirror is available with next day delivery and will make a lovely personalised gift for them to open on Christmas morning. The stress is off you, as you are guaranteed to get it well in time for Christmas – so start designing!
9. Personalised Decorative Bowls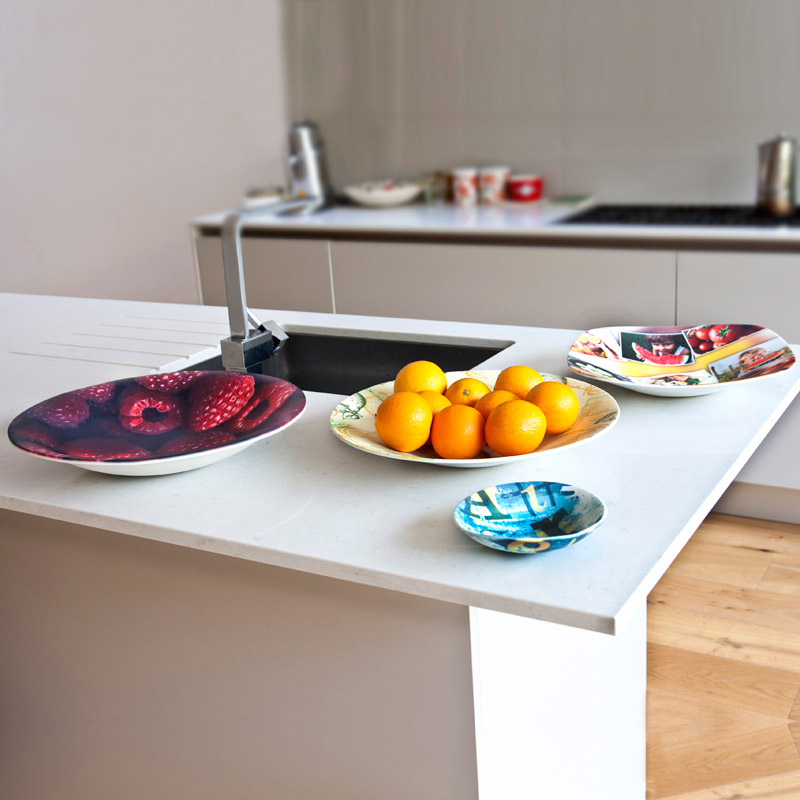 These lovely, handcrafted Personalised Bowls will make super presents for any homeowner. They can be filled with fruit, jewellery, cosmetics and, because it is Christmas, just a shed load of chocolates. Create a design with photos, a still from their favourite film, an album cover they love or just an adorable message and they will have it under their tree in time for Christmas.
10. Personalised Lighter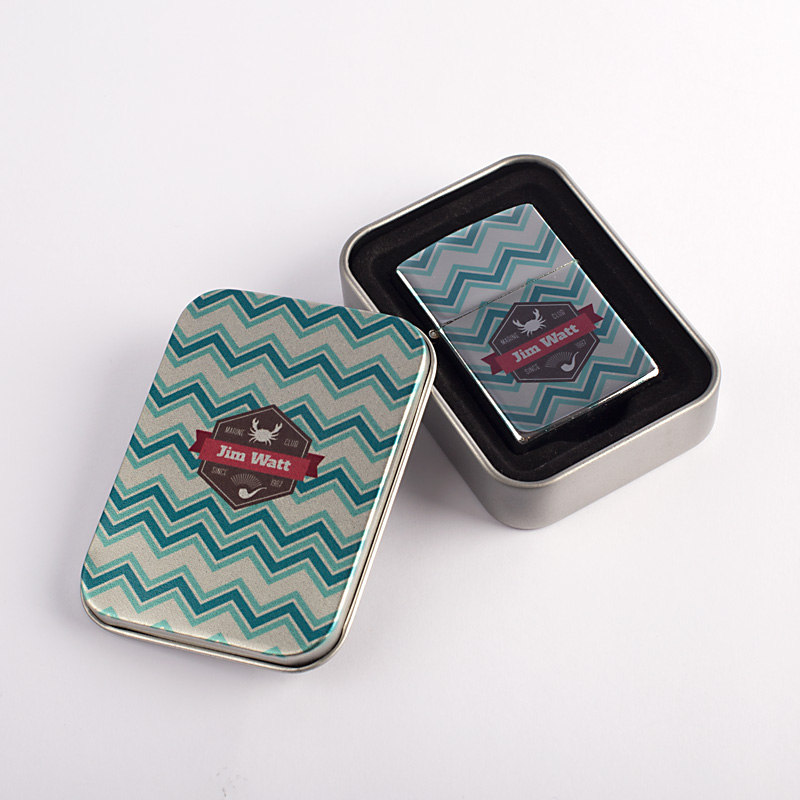 This one comes in its very own gift tin, which is also printed! Our Personalised Lighter makes a great gift, which looks seriously cool and is seriously useful. The classic Zippo style makes this lighter easy to hold and use. Perfect for anyone who needs a little light in their life and, yep, you guessed it, you can have it with next day delivery too.
11. Personalised Trays
Everyone needs trays in their kitchen. Whether you use them to serve tea, to hold your favourite take away or to pop on your lap with your dinner, while relaxing in front of the TV watching It's a Wonderful Life, our Personalised Trays are just great. With a choice of sizes, you can design one for everyone in the family.
12. Personalised Pen Torch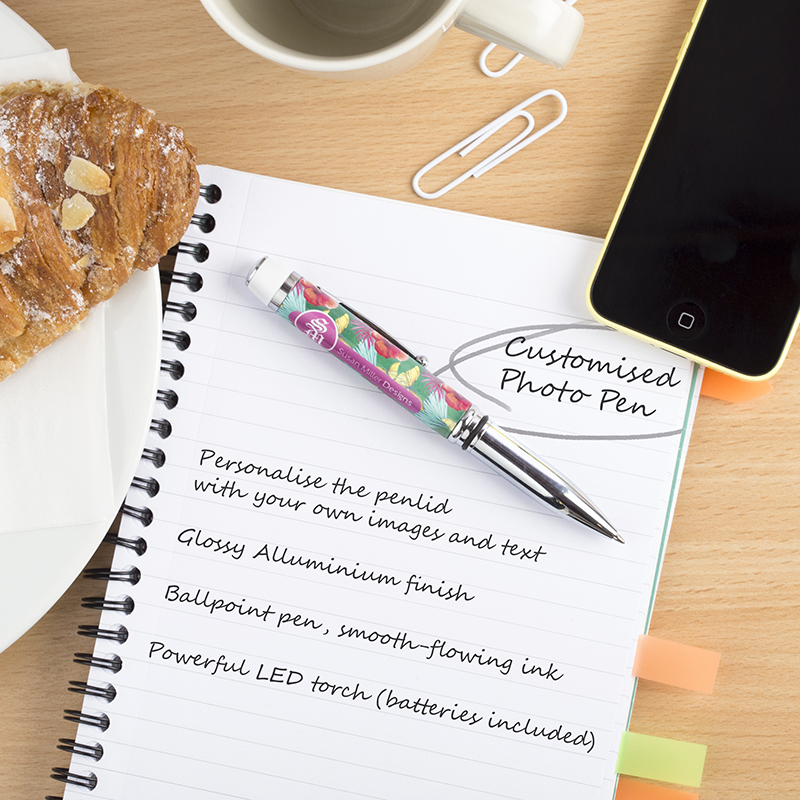 Is it a pen? Is it a torch? It's both! This nifty little ballpoint pen has it all. Upload a personalised design and create a gorgeous stocking stuffer for the person who has everything! They will love writing with this custom printed pen and using the LED torch to rummage about in their bag, find keyholes or just shine it on the wall for the cat to chase.
13. Personalised Art Prints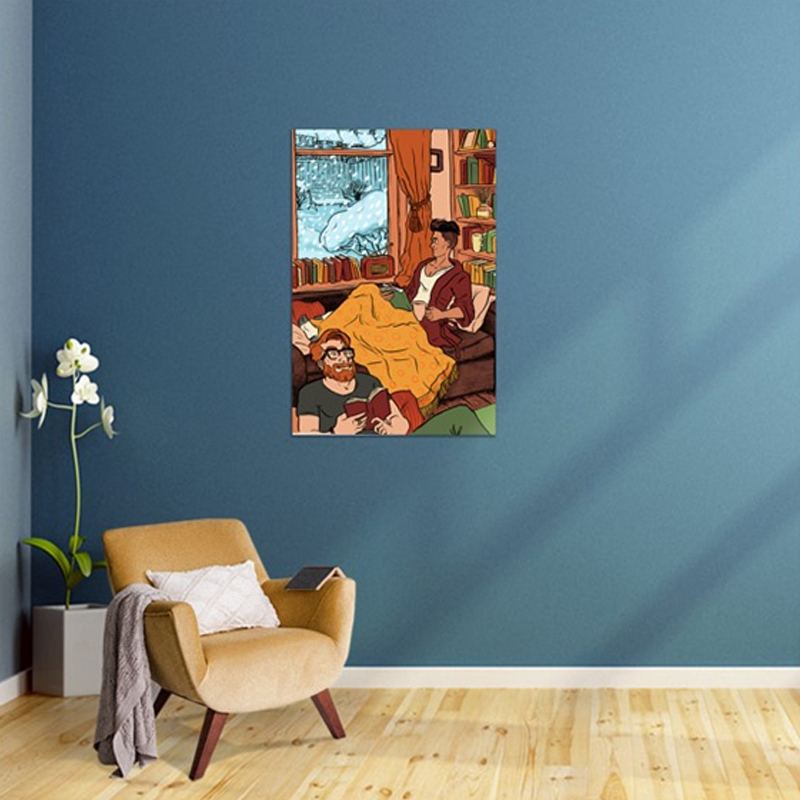 Fancy filling their home with personalised art? Our Art Prints are amazing, high quality posters, which you can design. Available in loads of sizes and printed on a choice of paper, these beautiful Art Prints are available on the same day. So design in the morning, go to work and pick up your Art Prints on your way home from school. Jobs a good'un.
14. Personalised iPhone Cases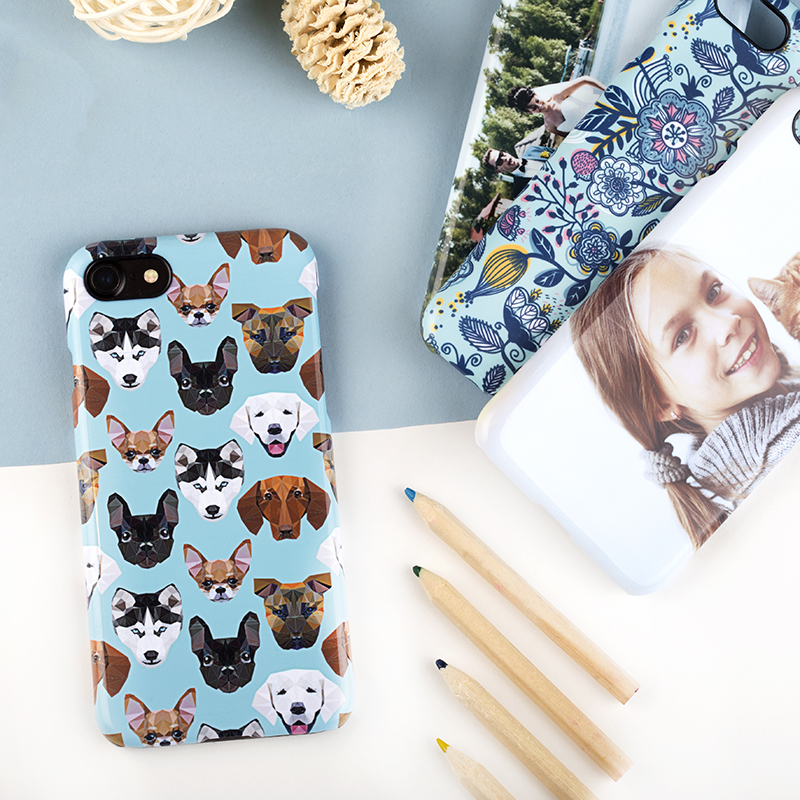 Our iPhone cases are durable, stylish and feature a wrap around design. We also have one for several different models AND they are available on the same day. If you are really stuck with what to get and you have left it very last minute, we find you can't go wrong with a Personalised iPhone Case – oh and we have other cases available too for phones, tablets and laptops. We do try and spoil you!
*To be sure the gift you want can be made same day by our super speedy elves, please get in touch via email, chat or the phone just to confirm.