Personalised Scatter Cushion Sets
from

£45.00

Two piece photo pillows set with cushion pad or inserts included. Small but beautiful 12x12" cushions printed on both sides, same or different image, with edge to edge print on the material we sew here in our factory. Soft plump filling and zip with heart puller fastening.
Ready in 1 - 2 day(s)

Production time: Ready in 1 - 2 day(s)

Delivery time: 1-3 days, several options available.

We are fast, and print most products in one day if you order before 12:00pm. Excludes delivery time.

Made in UK

Made in UK

Lovingly made in the UK by our talented artisans here in London.

UK delivery: £4.99

UK delivery: £4.99
Western European: £14
Other European: £16
North America: £16
Australia / Japan: £22
Rest Of The World: £22

Add another and save....

Add another and save....

Quantity discount
Create photo collage Pillows Set

>
Automatic Photo montage
Create your montage in 5 easy steps!
1 Press Start Design and select product options
2 Upload your photos
3 Click and select photos to montage in the gallery
4 Select montage style & preview
5 Add to design, preview product and proceed to buy!
Need a bit more help?
Don't be shy, it's a whole new concept!
Contact us and let us explain
Too many photos will result in very small images, so we will advise a maximum number of photos per product size. Contact us if unsure.
Customised Pillow Set Features
Finished cushion 12" x 12" filled (30x30cm)
Come in packs of 2 or 4, and fabric choice
Print on both sides. Same or all different image
Heart zip, washable cover. 2 year guarantee
---
Reviews for
Custom Pillows Set
Our pair of pillows with the tweedy cover were exactly as expected in terms of quality for the price. They were speedily delivered and just as described. I also appreciated that the website allowed the massive file sizes needed to get a high quality print. My son's great gran only comes alive for him these days, and it's nice to be able to have such large, cuddly, beautiful products with his image on them in her care home room. I am optimistic that they will hold up if they are ever washed.

Excellent Quality.

Ordered some photo-cushions, and received them 5 days later in Australia. Top quality, really easy process, will definitely order some more stuff in the future.

Brilliant!!
Fabric Choice For Your Photo Pillows
Size when fluffed up 30cm or 12 inches square. Personalise these pillow sets in with photos, montage, text or combination. Perfect for small and large sofas to make a great scatter display or theme with high quality materials. Our mini cushions not only are the perfect spark to add to any room, but the prime size to fit in that one gap in the interior decoration. Will last through the years, and the many naps you are undeniably going to take on them.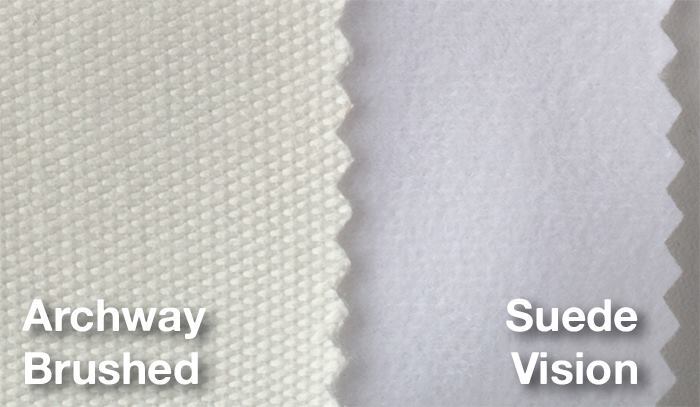 Perfect Design, Perfect Size
The perfect unique present or a sweet treat for yourself, our gorgeous new photo pillows really are a great buy. Customise your pillow with a design, print, photo or text and create a beautiful pieces to adorn your home. The more compact size of 12" makes these mini personalised cushions ideal for making a stylish statement.
Softly Does It
Choose between our beautiful Suede Vision or Archway Brushed fabric to create a super soft and cosy cushion. You can choose to print your design or photo on both sides of our personalised mini cushion, making it the ultimate personalised scatter pillow present.
Note: Suede Vision fabric option should be cleaned using a cold wash only
You may also like: