This is Your Life Album
from

£49.00

Celebrate someone's life with a personalised this is Your Life book or album for a surprise party. Custom made Your Life books personalised for a special person with a name and or photo printed on the cover. Make as a big red book or choose another colour for the scrapbook. Made to order in 2 days. Design online fast with our easy to use template tool, and see before you buy.
Ready in 2 - 3 day(s)

Production time: Ready in 2 - 3 day(s)

Delivery time: 1-3 days, several options available.

We are fast, and print most products in one day if you order before 12:30pm. Excludes delivery time.

Made in UK

Made in UK

Lovingly made in the UK by our talented artisans here in London.

UK delivery: £4.99

UK delivery: £4.99
Western European: £14
Other European: £16
North America: £16
Australia / Japan: £22
Rest Of The World: £22

Add another and save....

Add another and save....

Quantity discount
This Is Your Life Scrapbook
Design now and personalise the cover in template
Add photo and text to high quality cover
2 generous sizes, hand made in 1 - 2 days
Impressive finish for show or event eg 40th
---
Reviews for
Your Life Books
Knocked out by the speed of delivery and quality. Was backed into a corner time-wise and thought this would be a punt - I needn't have worried! Would definitely use again.

Yet another first class service and product. The finish quality of the book was outstanding and service fast and efficient. Good email communication.

Very high quality and extremely well packaged. Worth every penny

Perfect ! The book that has been made for my father Is superb quality , delivered on time
How Does It Work? You press start design select the size and format from above and start. Choose from four cover colours and then add text in the template - eg. the 'Life and Times of....' and then add a name. We then make the cover to order with exactly what you request printed on Your Life scrapbook.
They are made from Italian thick ivory colour paper (230gsm) with parchment tissue interleaves. The printed this is your life book cover is made from a fine yet tough HD satin and hand bound to a hardback case giving substantial quality and feel. They make a handsome scrapbook to cherish forever. The cover is made with FSC certified board. The pages are self mount, you need to apply photo mount pieces to position the photos. Double sided acid free mounts attach to the back of photos and peel off to stick in position. These beautiful Life book albums come in two sizes. We make them here by hand in a matter of days.
Reminisce with our Life Book or Album - it's all you will ever need to rekindle and celebrate the times. And if you have a special event, you must get our brilliant personalised banner to set the stage for showtime.
This is Your Life Book
If you are wanting a Your Life 40 book or this is Your Life 50 book or album for someone special, then we are a great service to help you make it happen. The book is high quality, hand made, and one to treasure. The 40 year and 50 year ages are very popular but our Life Books are good for any any age to make a classic scrapbook life story. Each book is custom made and printed with any name or age you wish on it.


Note: We are not connected with any commercial TV production enterprise. These books are personalised on request in your words with your choice of colour, from red book plus 3 other colours, and photo on the front.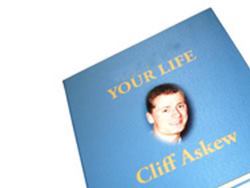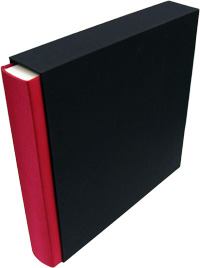 You may also like: