With the personalised photo gift stationery you have no more excuses for avoding appointments, not doing your homework or finding the inspiration to write. The journal, calendar, greeting card and business card, all of them can be personalised with your photos or your designs.
Photo Journals
Photo journals can be customized by choosing photos to print on the front and on the back of the photo journal plus you can also choose the design for the pages. The pages of the photo journals can be white, striped or checked, you can also choose where to add the date and the type of characters. Photo journals can be a very nice idea for Christmas gifts.
Business cards
Business cards are probably one of the most classic photo gift ever, but no less original. It really depends on the graphics you choose to customize them. Business cards can be a little gift for someone who has just started a new business or something very useful for all professionals who for one reason or another always need to have a business card to hand over.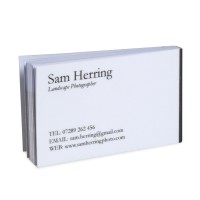 Personalised magnetic pad
Magnets have always been useful for any refrigerator. If you'd like the idea of having a magnet to stick on your fridge and a particular pad for notes at the same time, personalised magnetic pad is perfect for you. Personalised magnetic pad allows you to keep a your favourite memories and to have a very cool magnet on your fridge.