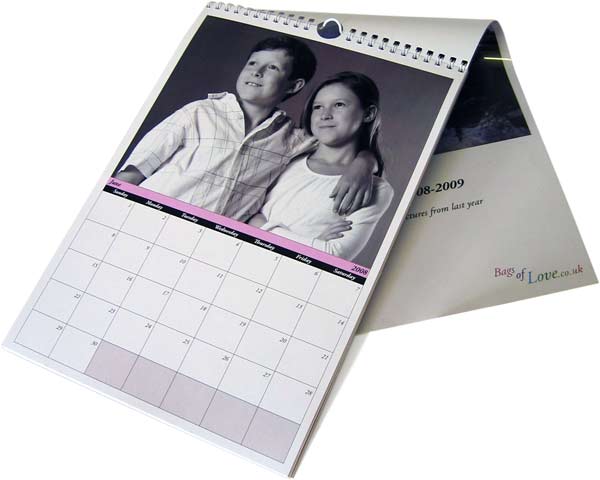 Photo Calendars is something we'll need for the New Year. Personalised photo calendars with great photos that helps us stay organised throughout the year are perfect personalised gifts for anyone. Photo calendars are perfect for anywhere in the house. In the kitchen your family can have a shared photo calendar where you write down important school/work commitments as well as important dates to remember such as family birthdays, doctor's appointments and holidays.
If you mum is into gardening you could also get her a very own gardening photo calendar (with gardening images) so that she can keep tracks of her plans for the garden. If she is a busy office mum then photo calendars for her workplace full of images of you and your brothers and sisters is suitable. Perhaps your sister is a talented singer, actress or designer? Show her that you support her talent by giving her a photo calendar of her doing what she does best!
Your little brother might be going through a stage of being obsessed with a type of sport – maybe he spends his days checking football results or he might be the star player on the school rugby team. Let him indulge even more in his favourite sport by giving him a personalised sports photo calendar 2011 which he can use for organising his sports events and social plans. Your dad might share your brothers' interests so getting him a similar photo calendar is ideal.
Let your family start off 2011 with great photo calendars so they can stay organised in their own space with great looking and highly personalised photo calendars 2011. It only takes a little bit of research to find out what hobbies and interests your family members have. A little effort but it makes a huge difference to give away personalised gifts than the same old gifts you normally buy in the shops.