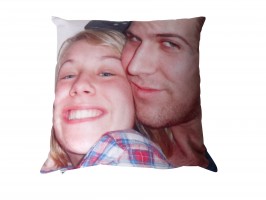 Digital Photo Gifts for your Girlfriend
Creating digital photo gifts for your girfriend is a beautiful gesture, and one she is bound to remember. Digital photography has literally invaded and overthrown all the old habits of professional and amateur photographers. In recent years, digital photography has made tremendous improvement in image resolution, digital printing and sharing your photos with friends and family. These advancements in digital photography explain why giving a digital photo to your girlfriend has become so popular. These great strides in digital printing also allow for high-resolution printing on many different objects — specifically fabulous gift items. Customising simple gift items with priceless photo memories are wonderful digital photo gifts for your girlfriend.
Ideas for your Digital Photo Gifts
Did you accidentally forget your girlfriend's birthday, or worse, your dating anniversary? Well, never fear. Bags of Love gives you the opportunity to create personalised digital photo gifts for your girlfriend in a heartbeat. On our website, you will find plentiful digital photo gifts to suit every kind of woman: digital photo gifts for your wife, digital photo gifts for your girlfriend, your mum and your colleague. Ideas for your girlfriend's digital photo gifts include: canvas prints, handbags, photo blankets, personalised cushion and many more. Designing digital photo gifts for your girlfriend depend almost exclusively on your creativity and choice of photograph. However, if you are not 100% sure about which photos are more promising than others, then you can always receive help from our graphic designers for professional results.