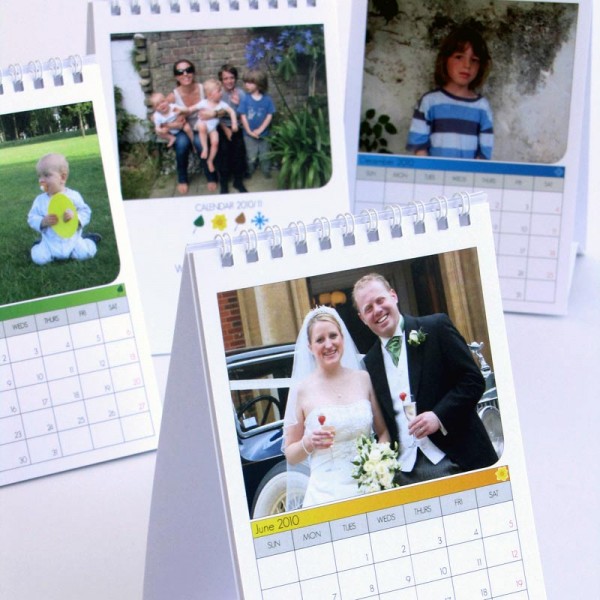 Our compact A6 calendars make great gift ideas for any occasion. And as Christmas is only 50 days away getting these A6 sized calendars as Christmas Gifts is ideal. You can put 12 pictures of yourself on the calendar for your boyfriend so you'll always be on his mind or you can make themed photo calendars.
If you've recently had a baby creating baby calendars for friends and family is a great idea, so is wedding calendars with photos from the big day and even the honeymoon. The practical A6 calendars (postcard size) are perfect for rammed desks at the office or kitchen and living rooms at home.
The A6 calendars take up little space and have a handy in built stand (no need for a hammer!) You personalise the cover with a photo and message and then add 12 photos you think are suitable. If your mum and dad are busy career parents who spend most of their time at the office you should give them photo calendars with photos of you and your siblings.
If you need Christmas gifts for mates why don't you sit down and browse through all those photos from school days and holiday's to create photo calendars with 12 memorable photos from the time they were only little kids to their present adult life. Create a timeline of their lives in a 12-month photo calendar!