Pity those dads who get all those socks and gimmick gifts. Make your dad feel treasured on his special day, with Bags Of Love, and get him what he really wants. Gifts for dads are simple: photos of themselves being great – printed on useful gifts of exceptional quality! Bags Of Love is the perfect place to get such gifts as we specialise in personalised birthday gifts. If it's your dad's big 50th birthday it is extra important that you get him something unique. And what's more unique than one of a kind photo birthday gifts?
A cooking dad would love a photo apron, maybe a picture of him burning the turkey, or a family dinner that he served– it could be a cheeky gift? It's also a great Christmas gift for dad – he'd carve the turkey in it!
Is your dad a pretty cool dad? Then how about giving him a personalised laptop bag – with a view of the city where he works, or a picture of him doing one of his hobbies like fishing perhaps. A pop art photo canvas print of him, or his favourite thing is a very cool gift idea. Does he absolutely adore his bulldog? Create an Andy Warhol Pop Art canvas print featuring his dog, he will cherish it forever. Or maybe he's a massive Chelsea supporter? Put the Chelsea crest on photo canvas prints that he can proudly hang on the wall.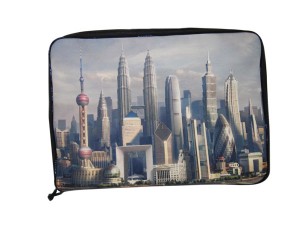 Film gifts are another idea, dad's love films. Buy a photo film montage of him doing something he's good at, perhaps barbequing or playing golf. You can make it comical, or to show a timeline. For a 50th birthday a photo film strip featuring pictures of his life from being a boy to becoming a man is excellent. This is a photo birthday gift that will surely bring out the emotions. Another brilliant film gift idea is to buy him a photo canvas prints or coasters of his favourite screen icon or film.