What makes truly unique Christmas gifts
How can you ensure that your Christmas Gifts are not just ordinary Christmas gifts but truly unique Christmas gifts that turn the whole world upside down? Because that is really all we want for Christmas, isn't it? During this "season of giving," to find the perfect Christmas Gifts for all your loved ones? Because, to be honest, we tell ourselves every year that this year is the year to make Christmas the best Christmas of all…
Isn't it your best friend who is mad about dogs? Well, about pugs in particular? Sometime it is hard to have a conversation with her because, even though she tries her best to avoid the subject, every third sentence out of her mouth is about her pug and what the little puggie did last night and why that upset her…yes, we all have our little issues and special peculiarities, I know.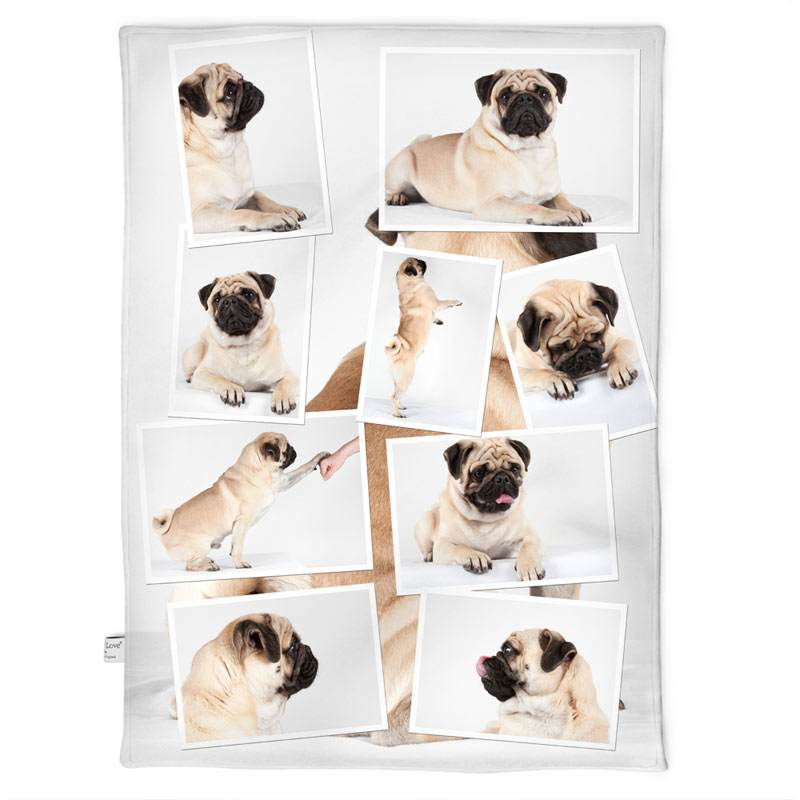 Favourite photos turned into a cuddly photo blanket
This Christmas, why don't you make the best of this peculiarity and use photos of her dog for truly unique Christmas gifts? Pick some of her best photos and let our designers create a personalised montage which will appear magnificently creative on a photo blanket.
Give one large photo blanket to your best friend and another small one to her dog – trust me, she'll surely be your BFF! Probably even longer than forever. Sometimes you just can't deny that it is all about the right and unique Christmas gifts.