Yes, yes, we know. Christmas is just over and already it is time to start planning for the next event – whether you love it or you hate it, Valentine's Day is coming, and that doesn't give you long to find the perfect Valentine's Day gifts!
Chocolates are overrated, flowers are too, the best way to impress your lover is with photos of you! Those might not be the official words for that famous little ditty, but we think they are sound advice when it comes to Valentine's Day. A box of chocs and a bunch of flowers are lovely and all, but do they show much thought? Not really.
If you really want to get brownie points from your Valentine, then personalised photo gifts are the way to go. Best of all, you can give a gift, which is personalised, handmade and filled with love – all from the comfort of your couch. When you upload your snaps onto a Bags of Love gift, our team of photo gift experts carefully print, cut, sew and make your chosen product and basically do all of the hard work for you – and, trust us, you will get all of the rewards!
Valentine's Day gifts for everyone
Yes, it is a day about love, but who said that it should just be reserved for couples? We think that Valentine's Day can be about celebrating your love for anyone in your life who means the world to you. When it comes to showing them how much you care, a special gift or card on Valentine's Day is just the ticket.
Whether you are looking for Valentine's Day gifts for her or Valentine's Day gifts for him, we have a selection of the best Valentine's Day gifts, which really do come straight from the heart. This collection of top Valentine's Day gifts come straight from our savvy customers – who better to trust?
Bags of Love's best Valentine's Day gifts
1. Snuggle up with your Valentine in this Personalised Duvet Cover
Whether you share a bed or not, there is nothing better than our stunning Personalised Duvet Cover, to show your Valentine just how much you love them! Create a design featuring your favourite photos and make a cool collage, or, choose that one special photo and complete it with a love-filled message. Makes bedtime all the sweeter.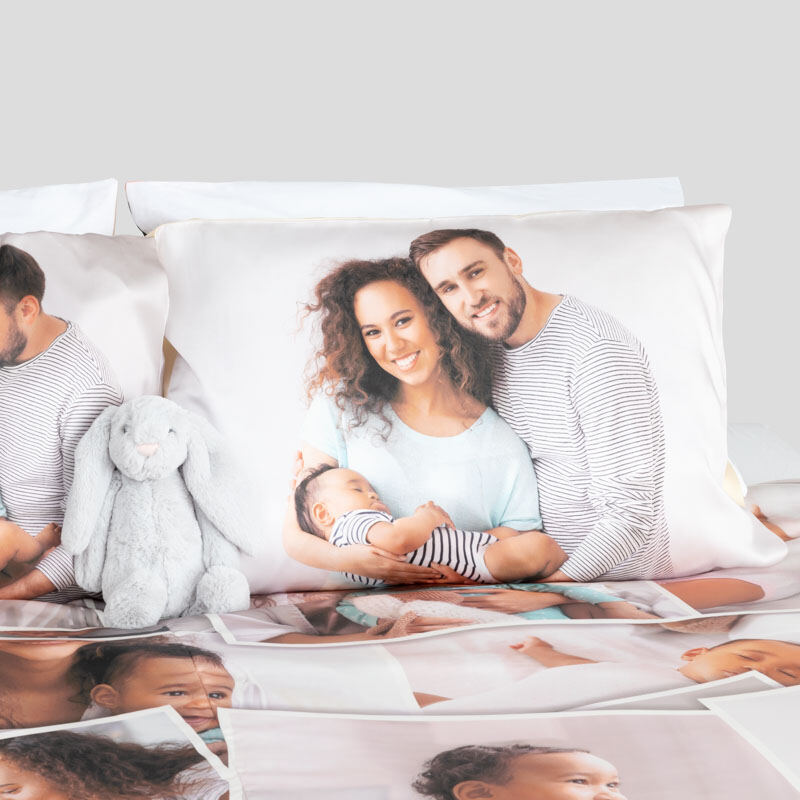 2. Piece together your favourite snaps with our picture puzzle
We are all obsessed with snapping away on our phones these days. We bet you have hundreds of pics of your other half, stored on your phone, along with a bunch of photos of the 2 of you together. Why not turn these photos into a cute and quirky Valentine's Day gift with our Picture Puzzle?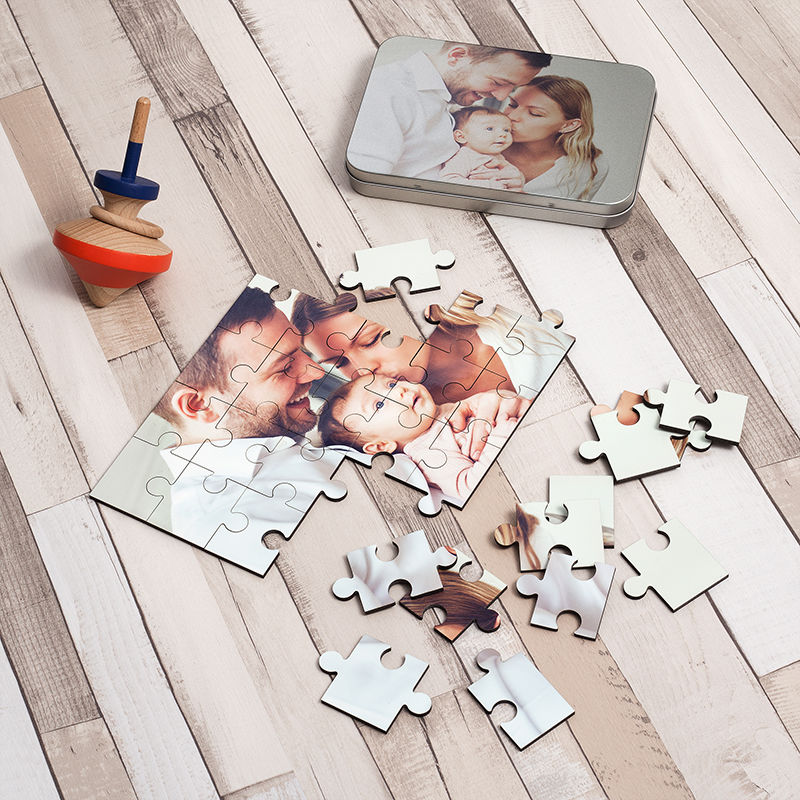 3. If she loves her lippie more than you, treat her to a Personalised Makeup Bag
If the lady in your life is a beauty and makeup hoarder, then nothing will make her happier than receiving a gorgeous new makeup bag for Valentine's Day. Although, we can do one better. A stunning makeup bag, which has been personalised by you, just for her!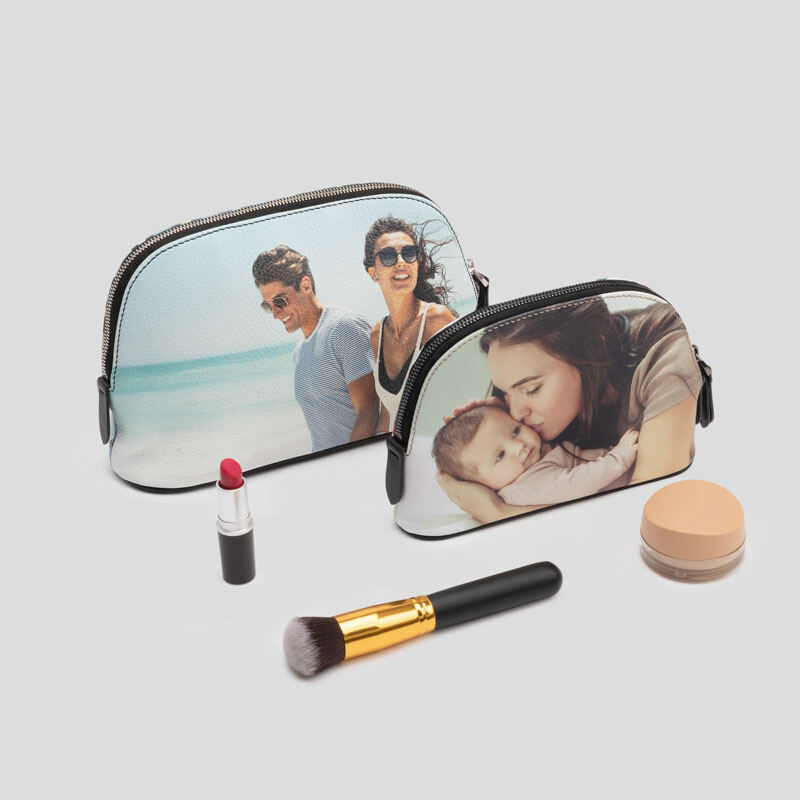 4. Give the gift of a lovely cuddle with this Personalised Photo Cushion
Our gorgeous Personalised Photo Cushions are always on our top-selling gifts for Valentine's Day. These really do make the best Valentine's Day gifts; they are cuddly, they are handmade, they look and feel amazing and you can design them especially for your other half. What's not to love?
5. Create a gift, which keeps on giving with the Personalised Memory Photo Box
We love anything crafty here at Bags of Love, which is why we made our Personalised Memory Photo Box. This stunning, handmade box can be completely personalised by you. Once designed, fill it with keepsakes, special trinkets, love notes and more and fill their home with all the good feels!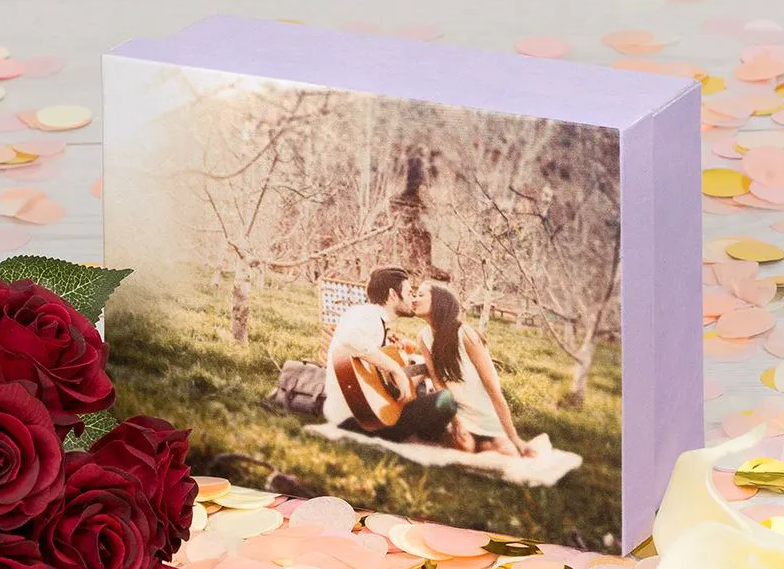 6. Give some art with a heart with a Personalised Canvas Prints
There is nothing better than a classic gift with a personalised spin. Our beautiful Personalised Canvas Prints are beautiful quality and come in a whole range of sizes, to suit your space. It is no wonder our customers love treating their Valentines to these special pieces of art.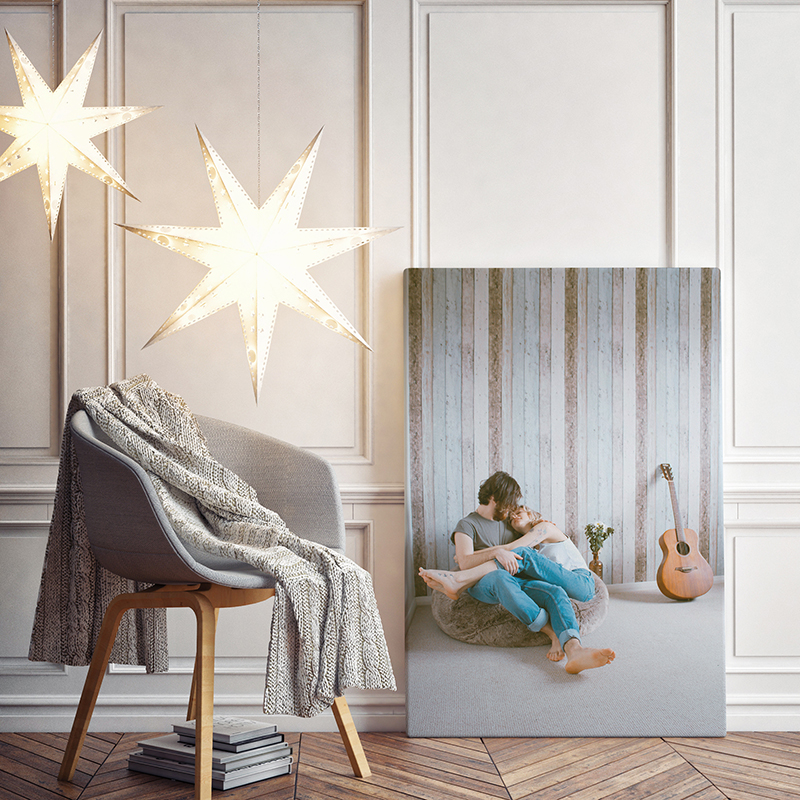 7. Display your love with Personalised Acrylic Photo Blocks
Smart, stylish and just a touch soppy, our Personalised Acrylic Photo Blocks make great Valentine's Day gifts for anyone who loves to display their favourite photos. Perfect for propping up in the home, at the office or anywhere else where you might need reminding of "Love is all we need."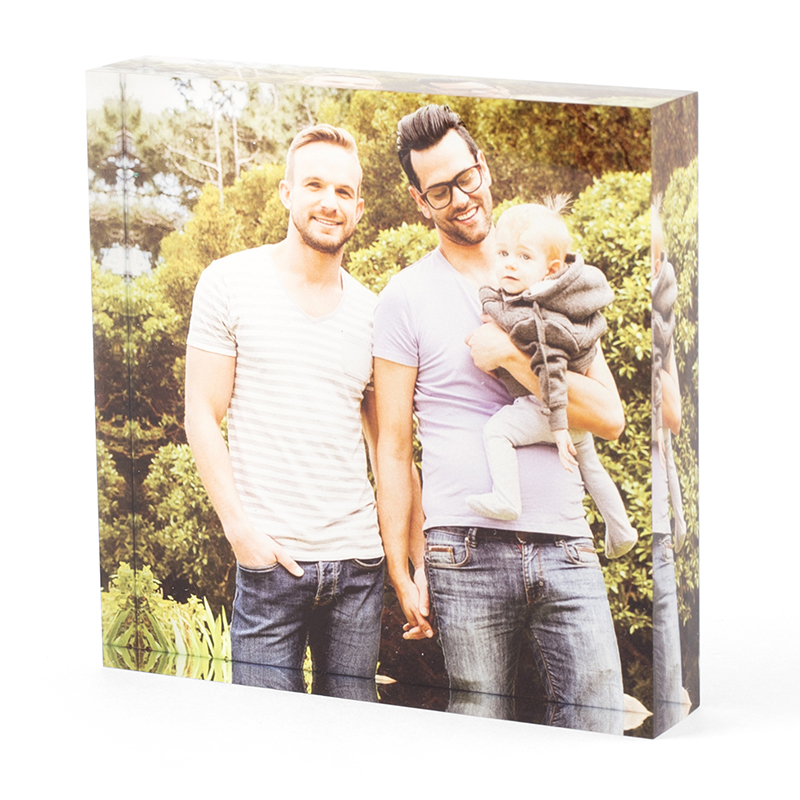 8. Let them stay with you, always, with a personalised card holder
It might sound a little farfetched but think about it this way. Your partner has just struggled to say goodbye, you're not going to see them for a good week or so, and you know that you'll miss each other. Design your other half a personalised card holder with the best pictures of the two of you for Valentine's Day.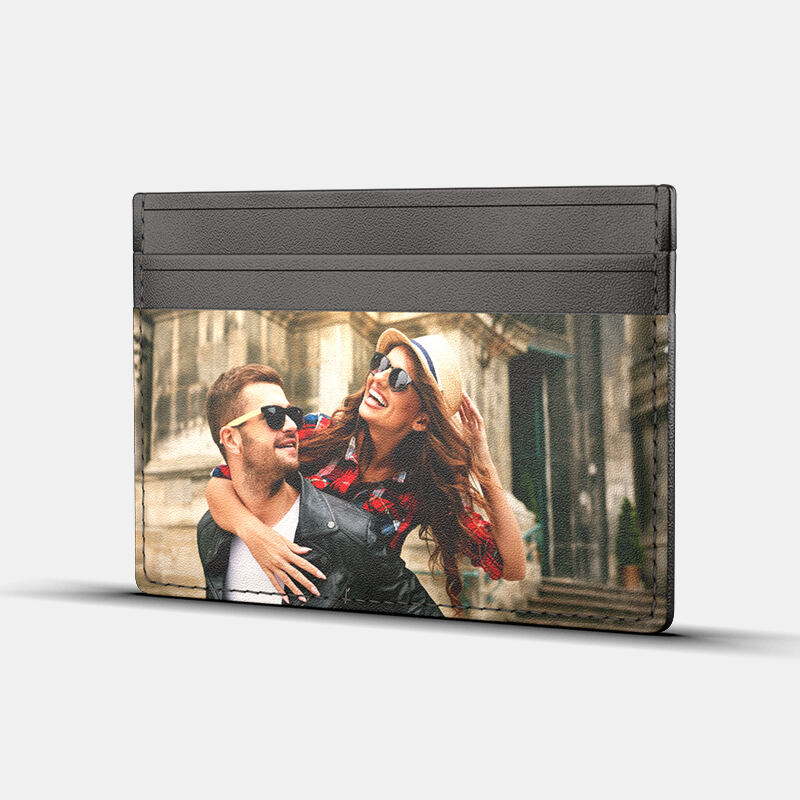 9. Keep their toes cosy and their mind on you with these Personalised Socks
Socks are either the tackiest gift or the most practical. At Bags of Love, we wanted to take socks to the next level, by making them personalised! This is why our customers love giving them to their other halves on Valentine's Day – upload photos, create a message, insert a personal joke and voila – the perfect Valentine's Day gift.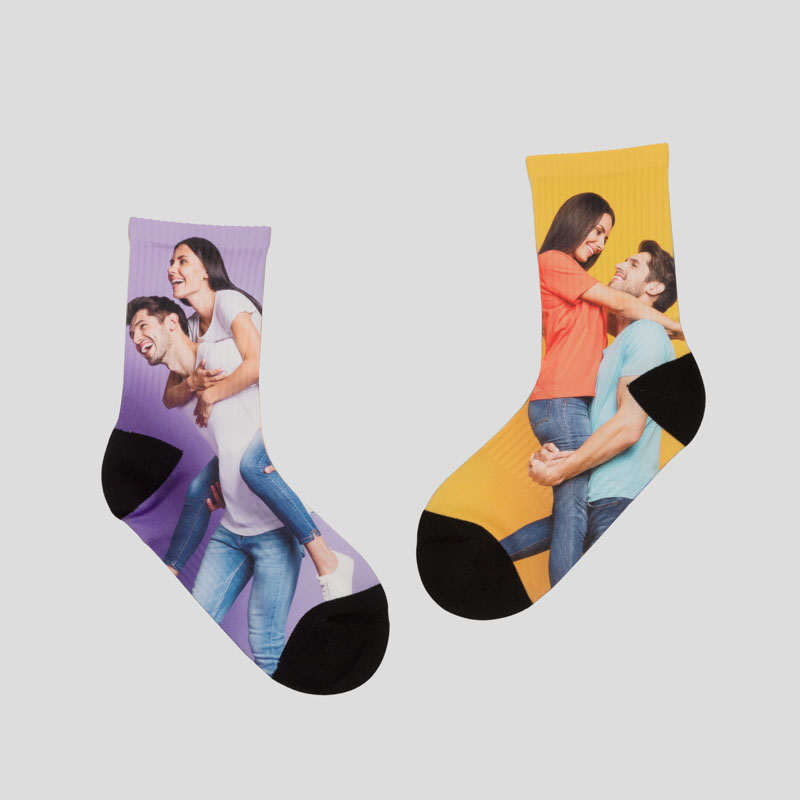 10. Show off your creativity with a Personalised Valentine's Day Card
OK, we know that there is a plethora of Valentine's Day cards available in shops now. In fact, maybe there are too many…all that choice can be totally overwhelming! Plus, you are using someone else's words to describe your love. Make their day and create your own Personalised Valentine's Day card – a little effort makes all the difference!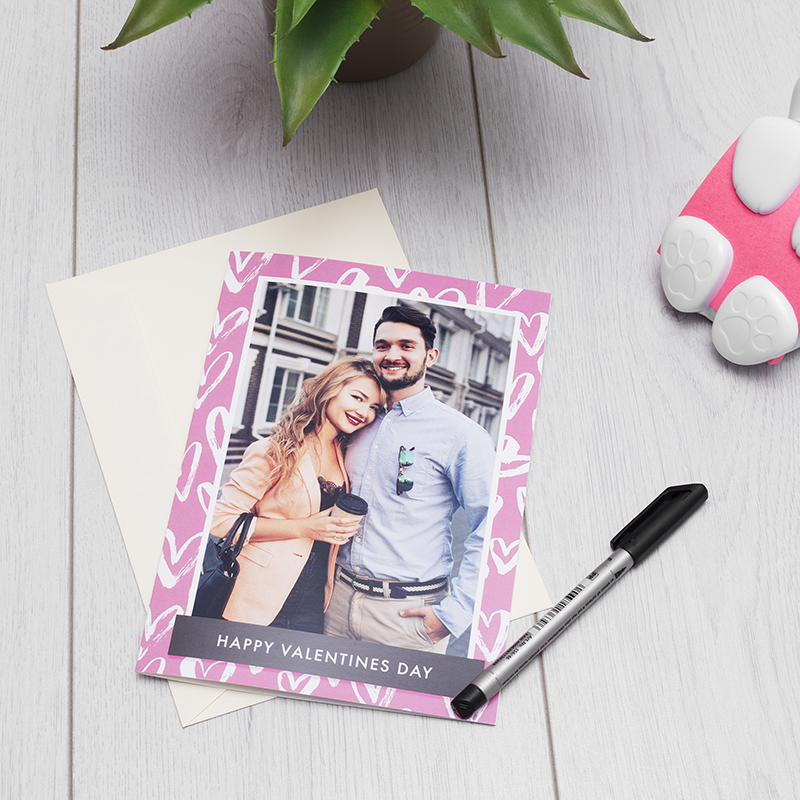 11. Add a sweet touch to their room with a Heart Shaped Personalised Ornament
Who said ornaments were just for Christmas? Certainly not us! That is why we created our adorable Heart Shaped Personalised Ornament. This sweet little trinket can be printed on both sides and comes with a ribbon to hang it and a cute little pouch.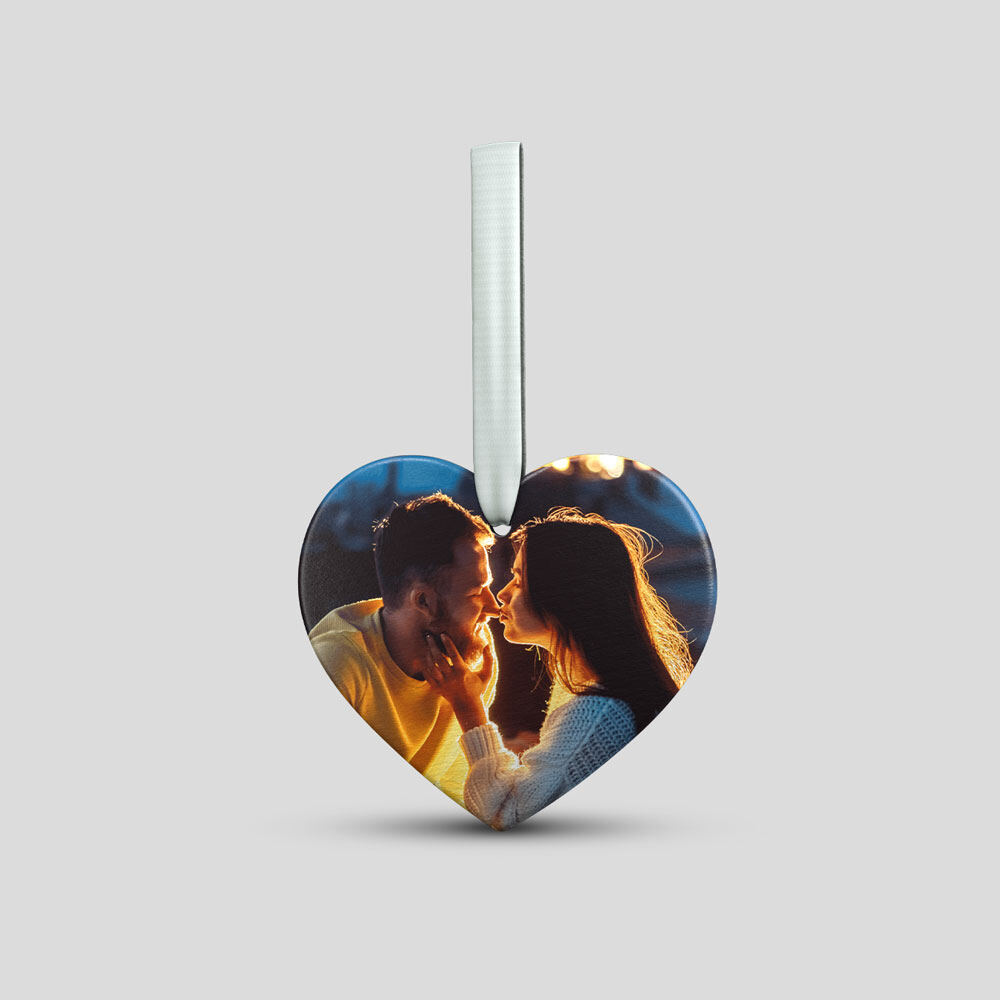 12. This Personalised Heart Shape Tin is a sweetheart for your sweetheart
We are so glad our customers love this Personalised Heart Shape Tin. You can fill it with sweeties, love notes and other little trinkets of love. It is palm-sized, so your Valentine can carry it around with them or prop it up proudly on their bedside table, dresser or even their office desk.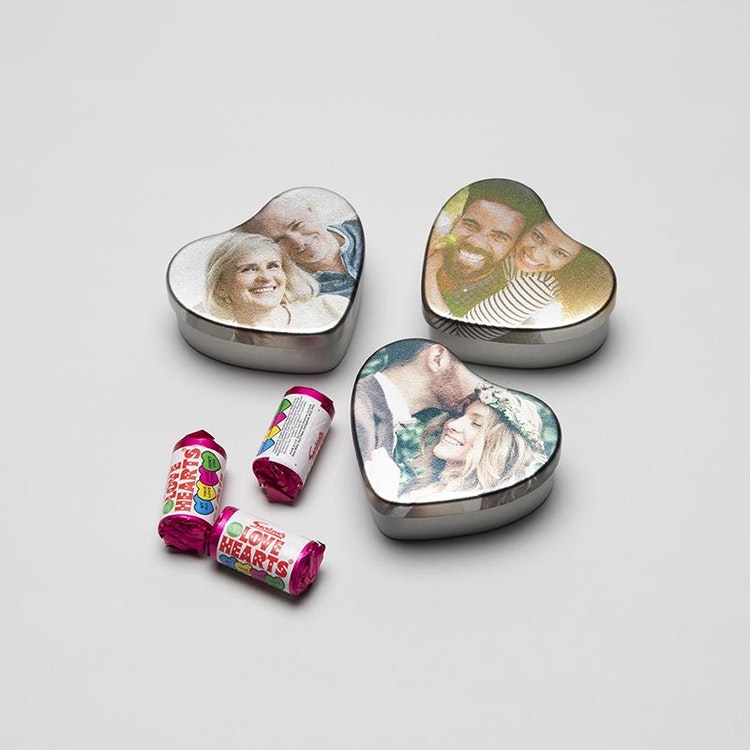 13. Don't forget to add the perfect finishing touch with Personalised Valentine's Day Wrapping Paper
Finally, make sure you add the wow factor to your gift with some of our Personalised Wrapping Paper. This gorgeously luxurious wrapping paper can be custom printed to feature whatever design or message you want and is guaranteed to make their jaws drop. Our customers have been loving this paper and from the looks of the designs they are creating, we know their Valentines are going to love it too!