The big day is getting closer and if you are still wracking your brain over what to get your mum, dad or great uncle Sid, then get a bit of inspiration from our best selling Christmas gifts…after all, our customers are always right.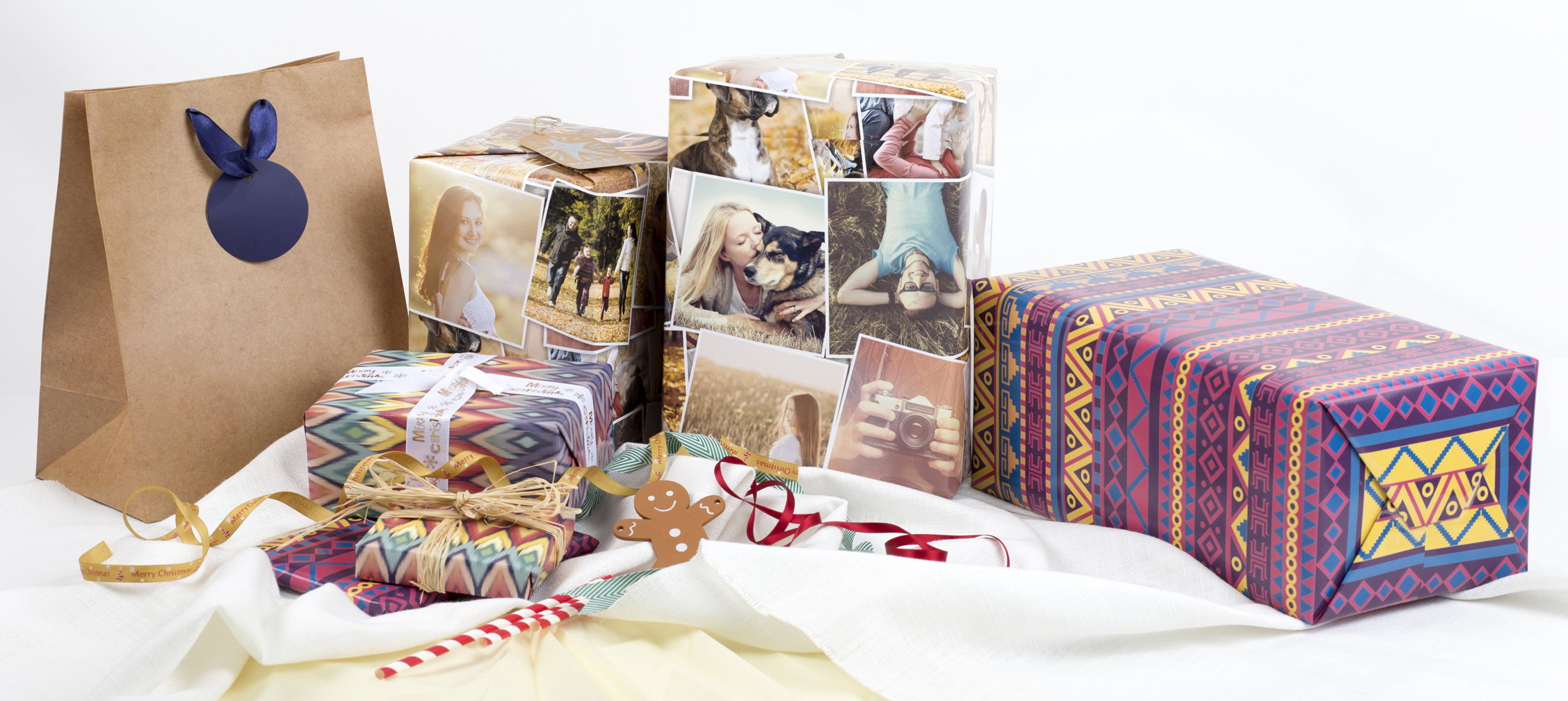 The best Christmas gifts really don't have to be the most expensive or the most extravagant. At Bags of Love, we believe the best Christmas gifts simply have to show that you care and with our huge selection of lovely, unique Christmas gifts, you really can't go wrong.
We have gone through our very clever and technical analytical programmes (well, we asked the brainy folk in our development team to help us) to find out what our customer's favourite personalised Christmas gifts are this year and what they have been buying for their loved ones and the results are in!
1. Give the gift of a good night's sleep with Personalised Bedding
When making a house feel more like a home and literally creating personal space, nothing does it better than our Personalised Bedding. Our Personalised Duvet Cover will make any bed look more inviting and you can design it however you want. From photos and collages to whichever celeb happens to float your boat (we have a Jamie Dornan one in the showroom), simply upload, adjust and choose your duvet size and leave the rest to us. You will make someone's Christmas extra special with this under their tree.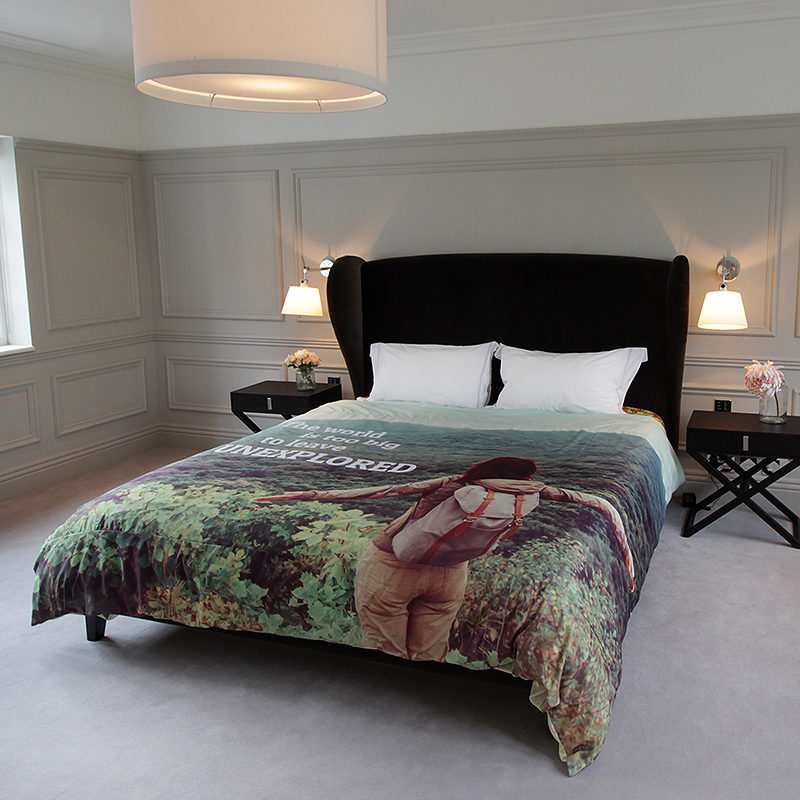 2. Make their Christmas chilled with a Personalised Cushion
Soft, cosy and utterly huggable, our customers have been loving the Personalised Cushion this year. This squishy cushion is handmade by us and is such a delight to look at and snuggle up to. Some fun designs we have noted this Christmas include a marriage proposal (what a fab present), a cool family portrait and a motivational quote with a photo montage behind it. Be original and creative and this cushion will look great anywhere.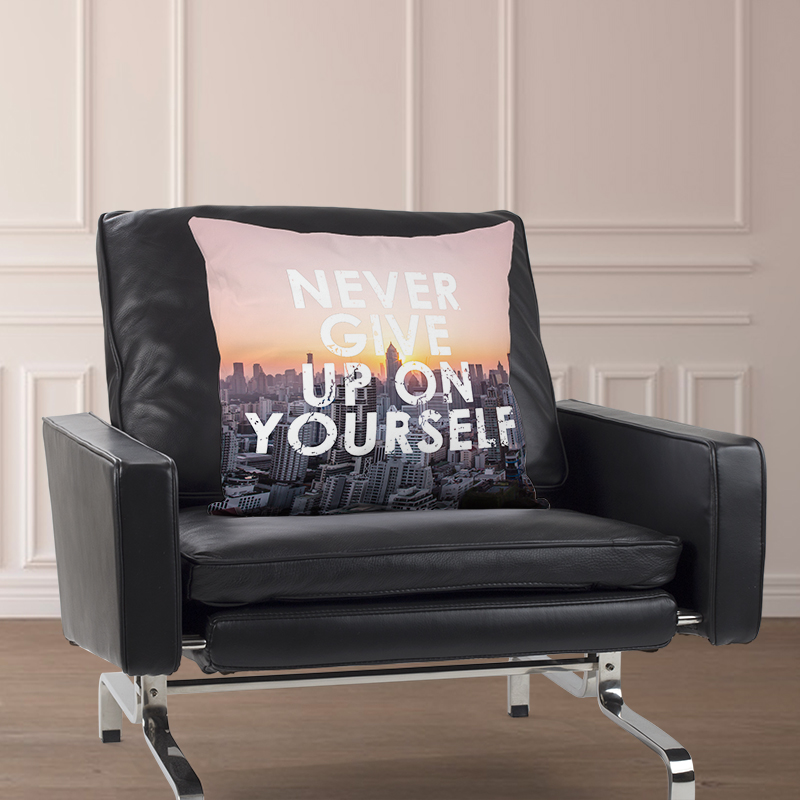 3. Your Nigella wannabe will love these Personalised Chopping Boards
A lot of our customers are evidently quite skilled in the kitchen department, as our Personalised Chopping Boards have been super popular this year. We have 2 different kinds of custom chopping boards; glass and Stonemax. These solid boards are so gorgeous, they refuse to be stuffed away in the kitchen cupboards. If your special someone is a bit of a culinary master, then they will love to have their very own personally design chopping board for cutting, slicing, dicing and displaying.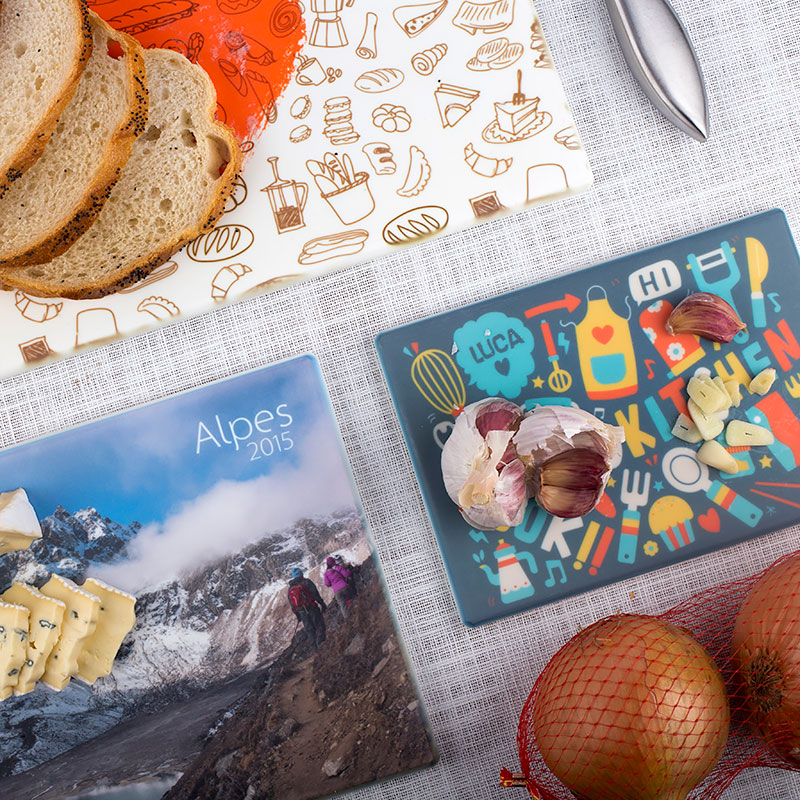 4. Show off your fashionista's style with Personalised Leggings
We have a fair old amount of fashionista customers, who have been loving our Personalised Leggings this year. These sexy, high quality leggings are great for women of all shapes and sizes; what girl doesn't always need a great pair of leggings? We have seen some designs worthy of the catwalk, some, which have been created with yoga and exercise in mind and others, which are just sweet and personal and perfect for Christmas. Check out these unicorn inspired leggings – totally magical!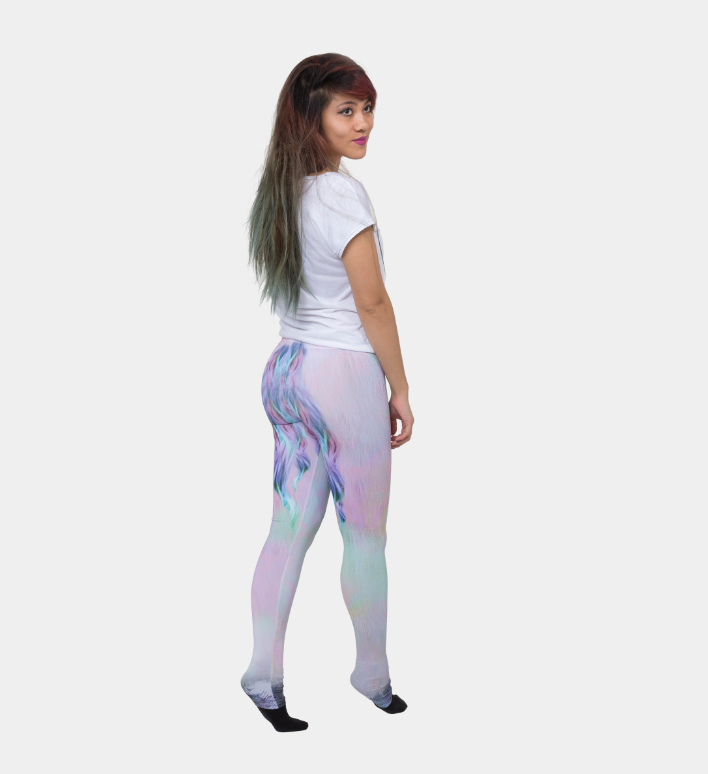 5. Take the dread out of washing up with Personalised Tea Towels
The tea towel is a classic Christmas gift, which just never seems to get old. However, our clever customers have decided that they were fed up with the tacky, festive designs you can get this time of year and have decided to create their own unique designs, to give to parents, grandparents, teachers and flatmates. Make washing up the turkey dish a little more fun this year by designing your head chef their very own Personalised Tea Towel for Christmas.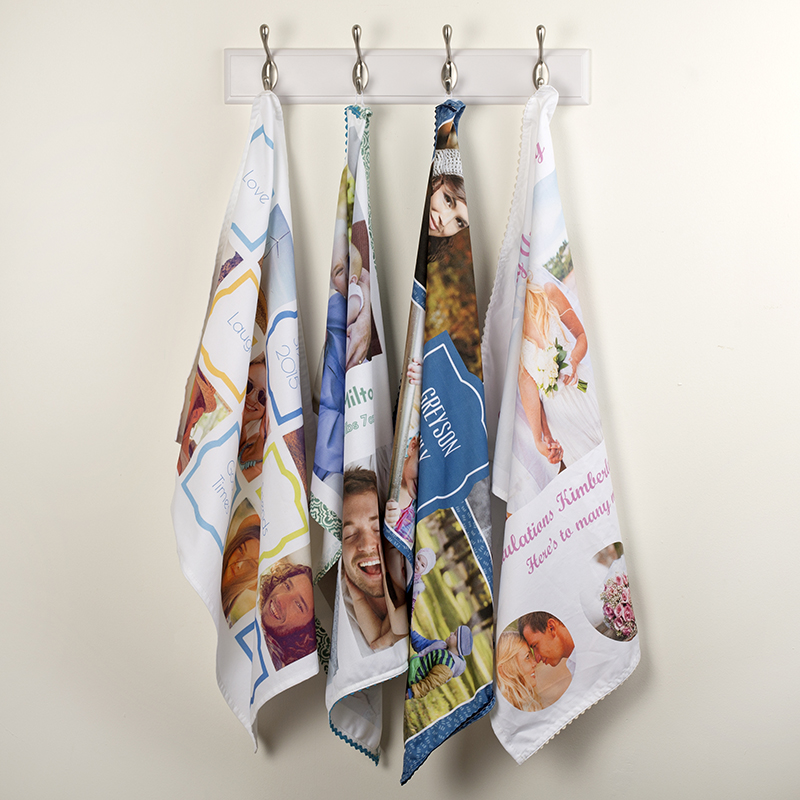 6. Give the gift of comfort with a Personalised Photo Blanket
This is a gift, which just seems to get more and more popular every year and we are not surprised. Our Photo Blanket is so soft, made from a double layer of super cosy fleece and hand stitched to create a blanket so lovely, that you will struggle to remove it from your lap! A very popular design choice we have seen this year is photo montages – dozens of photos creating an impressive and very sweet finish, which is sure to make anyone – even the Grinch himself – feel loved.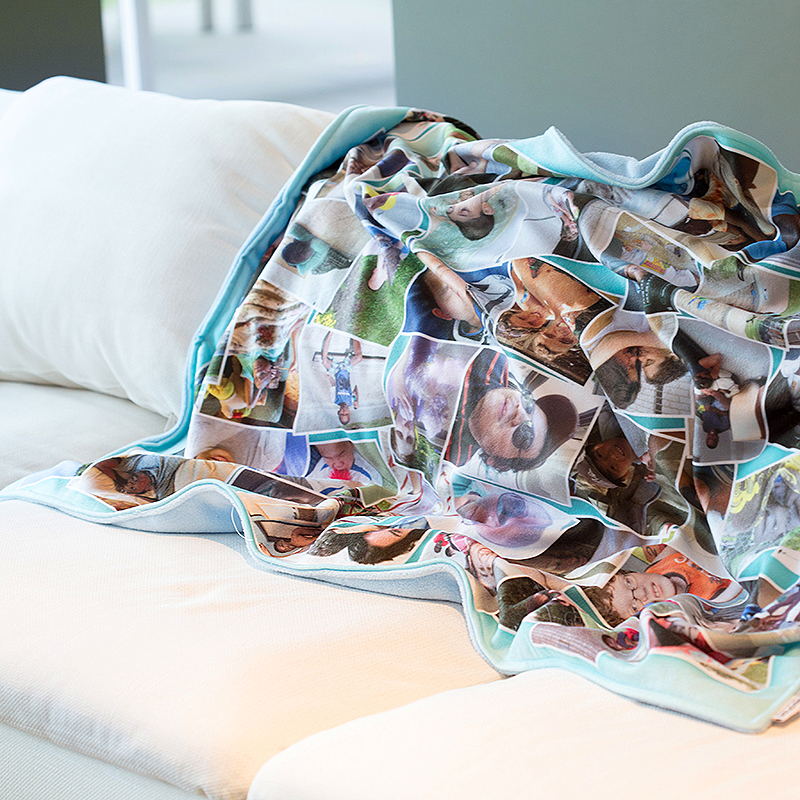 7. Wrap up their Christmas with a Personalised Scarf
The luxury of a beautiful, handmade silk scarf is a guaranteed winner for unique Christmas gift ideas. Made from our gorgeous natural silk (although we do have other fabrics available) this stunning silk scarf will make a very welcome gift in someone special's stocking this year. We have seen original artworks, vintage movie posters and incredible photography uploaded as designs onto these pretty scarves.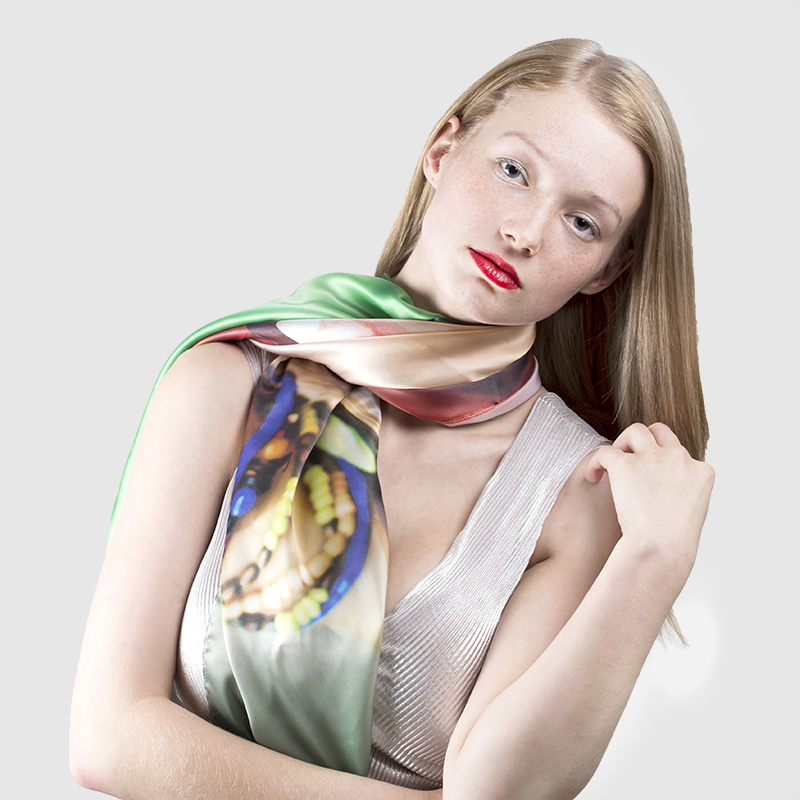 8. Make their special moments stand out with Acrylic Photo Blocks
Our stunning Photo Blocks are made from crystal clear acrylic and capture those special moments beautifully. These photo blocks continue to be one of our customer's favourite Christmas gifts to give to loved ones, as they are simple, chic and make a real statement in any room. These seem to be particularly popular with new parents and newlyweds this year, and we have noticed that a lot of customers have been choosing to create black and white statement photos, which look amazing in these sleek blocks.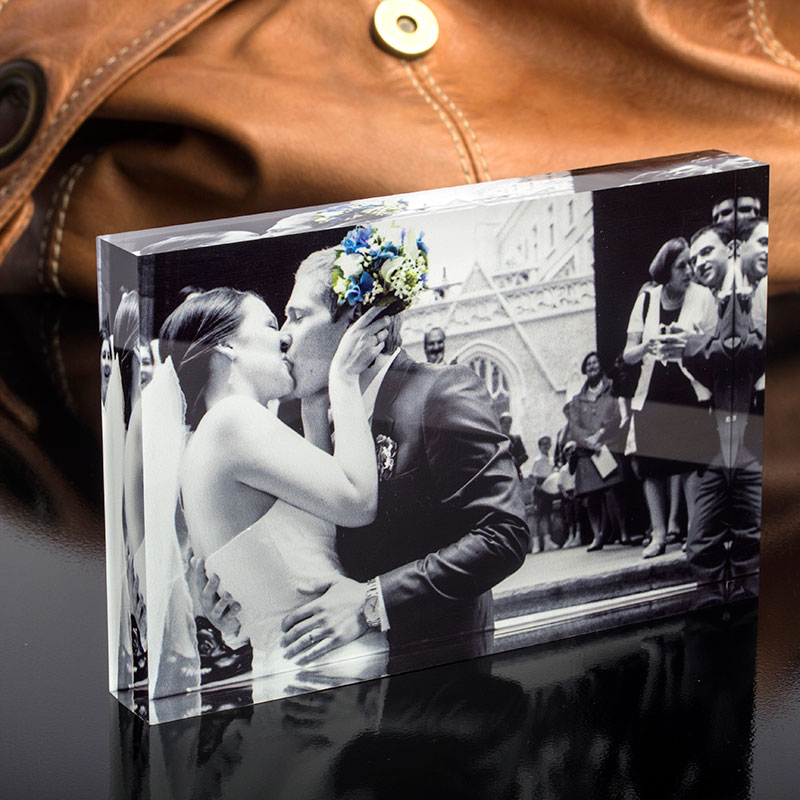 9. Give them sweet dreams with a Personalised Pillow Case
Similarly to our duvet cover, our Personalised Pillow Case will make a bed feel even more luxurious. A lot of our customers who have designed duvet covers have created matching designs for our customised pillow cases and the results are beautiful. From wedding photos to gorgeous abstract art prints, this customised bedding will make anyone's Christmas one to remember.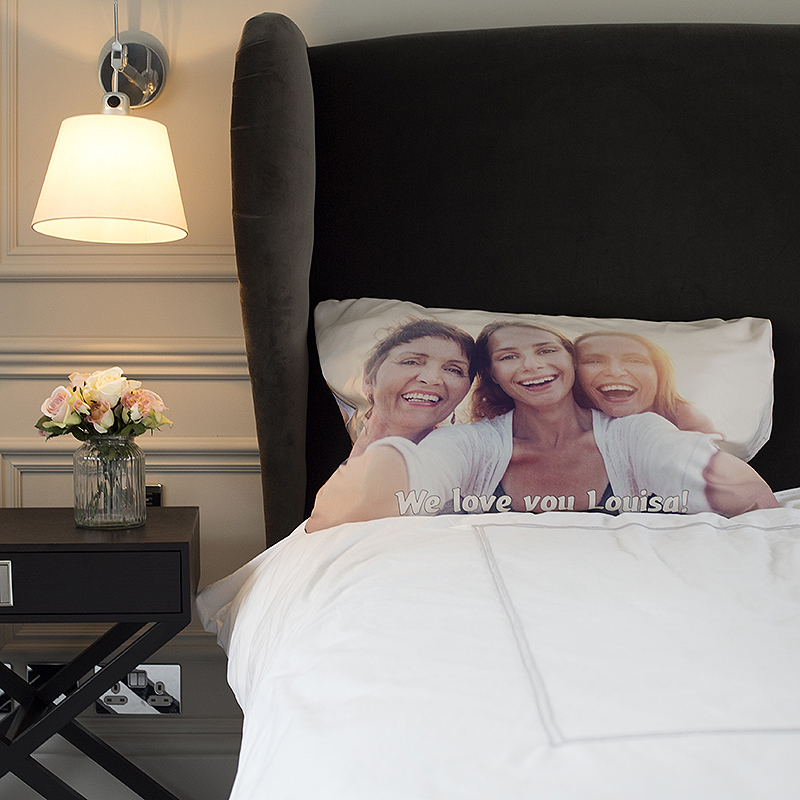 10. Update their accessory collection with a Personalised Handbag
We have several handbags at Bags of Love (fun fact: a personalised handbag is the first product we ever made) and they keep proving to be very popular Christmas gifts, year after year. This year's most favoured style is the Zip Top Handbag, which is super luxurious and very stylish. Some stand out orders include a gorgeous photo of newborn triplets and a really eye-catching animal print in neon colours.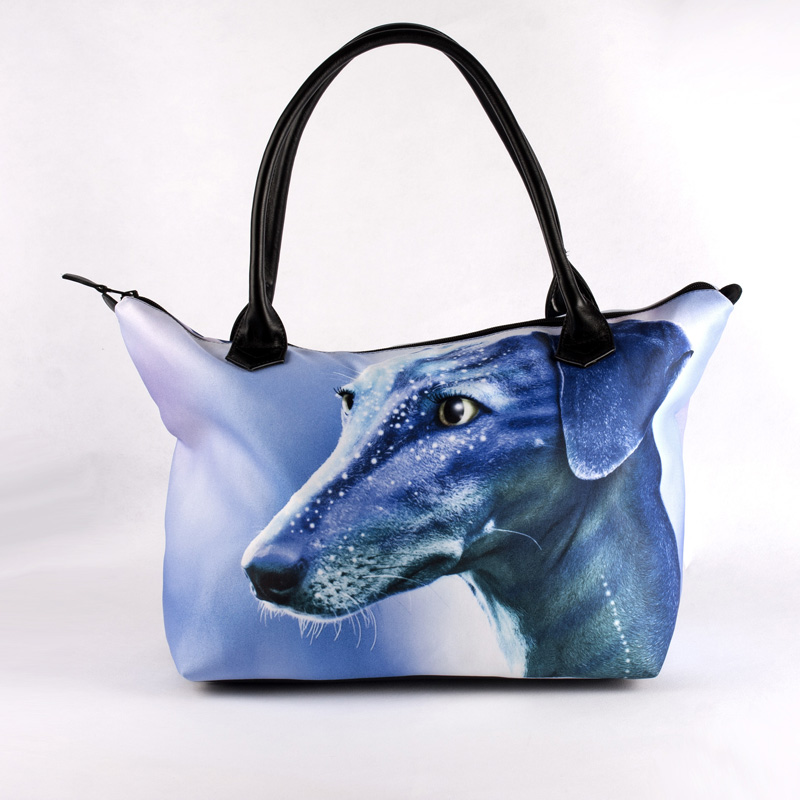 11. Make a splash with Personalised Towels
This present has been especially popular this year and has been bought in sets! Our Personalised Towels are made from soft and absorbent microfibre and are a great way to personalise a bathroom. Our customer's have obviously been using holidays as inspiration this year, as we have seen so many fun designs of gorgeous beach landscapes, frolicking in swimsuits and sunkissed kids slurping on ice-creams.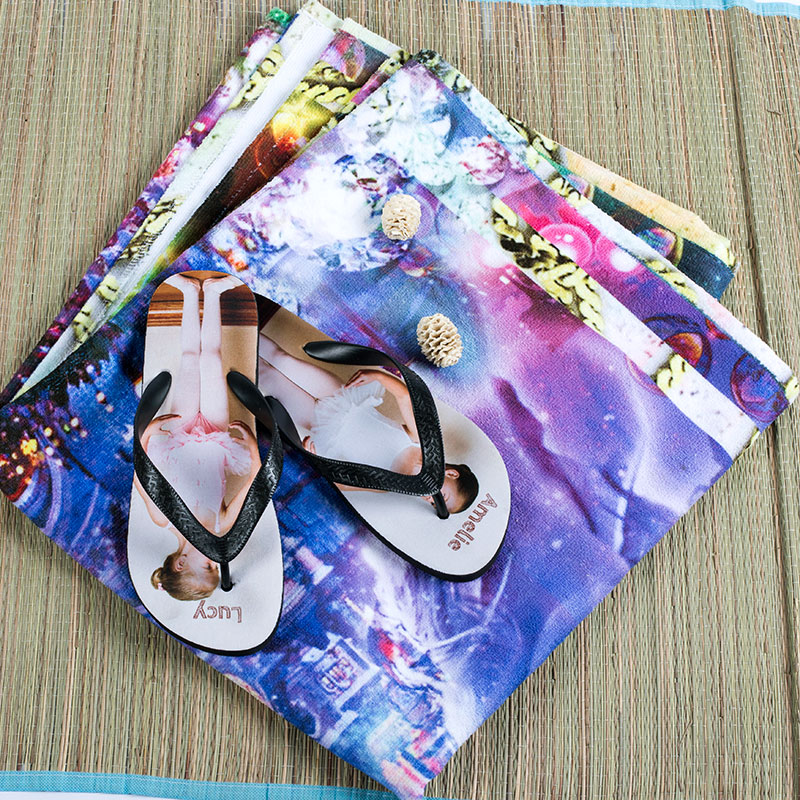 12. Put those tongues away…
Our final Christmas best seller this year goes to our very sexy Personalised Boxer Shorts. Oh yes. This one has been fun to watch. From some nice and some very, very naughty designs, our (occasionally) kinky customers have certainly been enjoying designing these stylish men's boxers. We would describe a few of our favourite designs…but this is a family blog and some things are just best kept private. Oh and before you ask, no, our gorgeous model Wofai does not come with the boxers.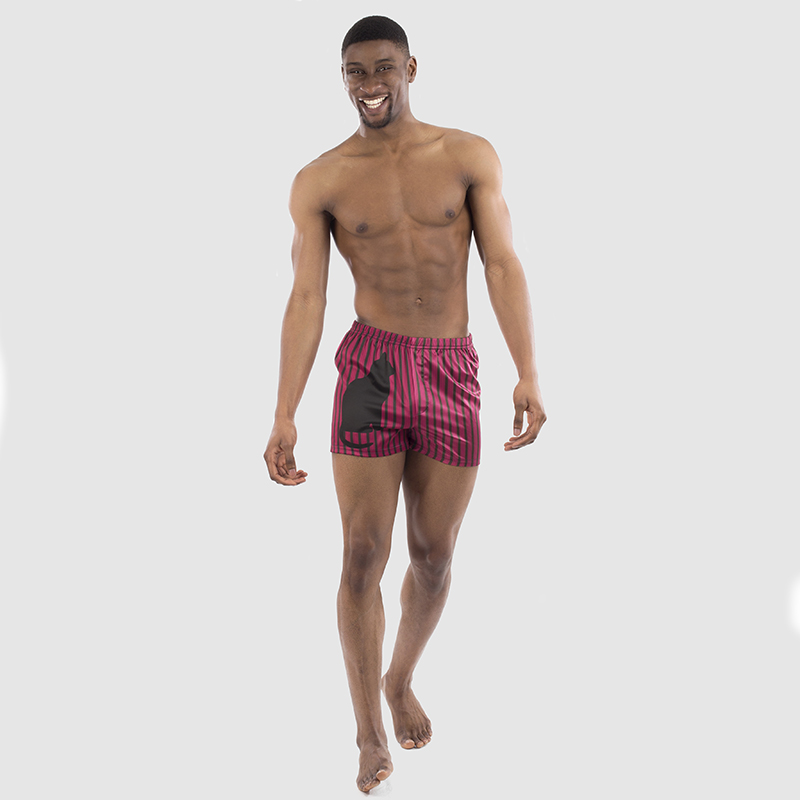 So, now you've been inspired, it's time to get your creative juices flowing and design your very own Christmas gifts for all your family and friends. Click the banner below to get started!