Whether it's Christmas, a birthday, Valentines day or even just because – gift giving doesn't come naturally to all of us. When we should be celebrating with family or enjoying a party, instead we're gnashing our teeth and fearing the worst – 'Will they hate the gift?' For those of us who are notoriously bad gift givers, it can be rather a stressful occasion. The key to beating the gift-giving blues is planning, planning, planning and taking some time and care over your purchases to avoid a last-minute supermarket dash. Follow these top tips to be a better gift giver, and bring a smile to your loved one's face.
Plan, Plan, Plan
First things first. To be a better gift giver, avoid last minute shopping! Time can easily slip away from all of us – before you know it, it's the night before the big day. Make sure you leave plenty of time to find the perfect gifts or you'll end up impulse buying all sorts that won't necessarily make the cut. Starting early (and keeping an eye out all year long) gives you the opportunity to nab some great deals in seasonal sales and find that 'just right' gift for a loved one even if its months in advance.
Time to Snoop
An early start also gives you time to 'research' (or snoop) on friends and family, to get an idea of what they would genuinely love to unwrap. Try keeping a list and update it every time a friend mentions something they would love to own but simply 'don't need' whilst you're out shopping or browsing magazines. Making a cheeky note means you already have a list of go-to gift ideas whenever the time comes. Browse gift guides and even Pinterest to start storing possible presents so that even if you're clueless when it gets nearer the time, you have a pre-made 'giftspiration' board to save the day. Whilst you're on Pinterest, try checking your friend's boards to get some further inspiration on their style preferences, or products they tend to opt for. If you're lucky, you might even stumble across a 'wish list'; and that's the hard work done for you.

Think Outside The Box
Being bombarded with ads from every angle can become overwhelming, particularly in this modern age. And what do you give to the friend who's always on top of the latest trends, buying the best home-ware, and indulging in your favourite goodies? Think outside the box. A gift doesn't necessarily have to be a physical present that they can unwrap – instead, explore the possibility of giving an 'experience' as a gift. This could be anything from a cooking class to a spa day, from a race car driving experience to a weekend away. There are plenty of places you can buy ready made experience packages, or if you're feeling inspired why not plan one yourself? If you're struggling to plan a day out, you could always buy your loved one a gift card which shows you care; for example, a subscription to their favourite magazine or a membership to their favourite museum.
Go Handmade
Don't worry – you don't have to be a whizz with a sewing machine or a trained artist to create a beautiful and thoughtful handmade gift. Putting the time and effort into creating something yourself shows you genuinely care about what your friend or family member will receive – and guarantees no one else will have gifted them the same thing. Take the opportunity to research unique DIY gifts that will suit them down to a tee. You can take a more traditional approach and craft a beautiful handmade card or hand-paint an ornament, or try something a little different. Popular ideas include making your own body scrubs or bath bombs using ingredients found in the kitchen, or designing a photo printed memento on a garment or home décor piece. If you're experimenting with a new idea from scratch, don't forget to do a test run ahead of the day just to make sure it turns out perfectly.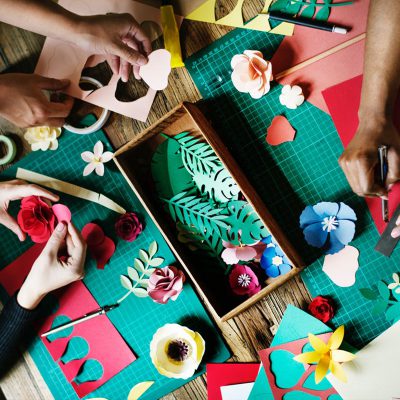 Presentation is Key
Presentation is everything. Well, aside from what's inside of course. If you're giving a gift it's most likely for a special occasion, so go the extra mile and present it in a fun or luxurious way – think about what would attract your attention and apply it to the gift. You can add some simple stick on ribbons or foliage for an extra touch of elegance, or wrap the box in colourful cellophane for a quirky and standout look. The presentation can make a huge difference, and this extra touch will make it feel that bit more special.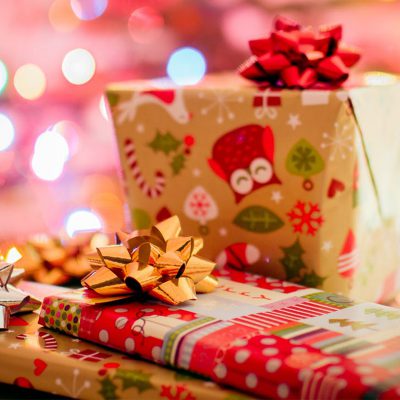 If you're struggling to be a better gift giver, remember – you can always just ask! Your friends and family will appreciate the thought, even if it means they need to give you a nudge in the right direction.