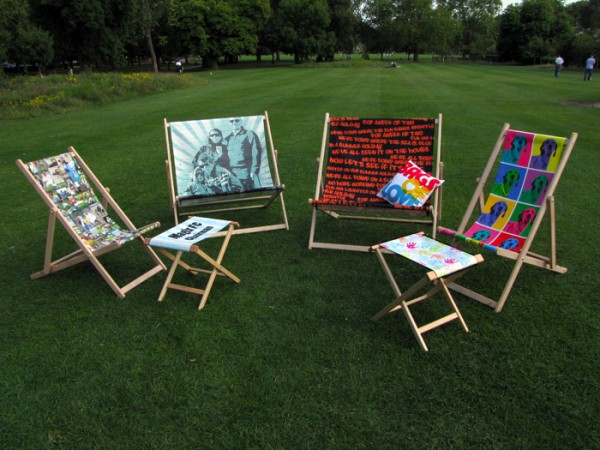 Believe it or not but the 17th anniversary gift is furniture.Furniture gifts are meant to last a life time and if you have been married for 17 years you are probably in for a life time long marriage!
Invest in your future with personalised furniture anniversary gifts from Bags of Love for a wedding anniversary gift. We have single and double deckchairs, stools, roller blinds, room dividers and wallpaper. Customise a deckchair with a Andy Warhol Pop Art style print featuring the married couple or your spouse.
Or maybe a stool with your wife's name in graffiti print? A room divider gives a fresh feel to a bedroom or a practical solution in a living room. A 2-seat "Lover's Deckchair" with a photo montage of wedding day photos make a great garden retreat for you and your spouse. A wallpaper can change the dynamics of your house. A picture of that beach from your honeymoon in Thailand can be the centrepiece of your living room!