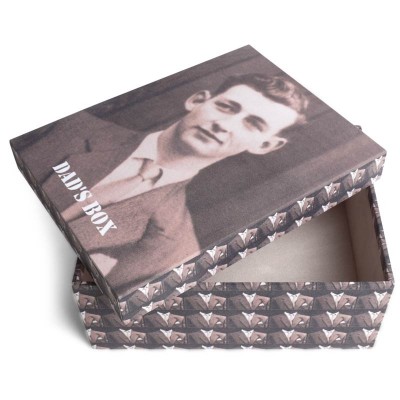 Celebrate Daddy Using A Digital Photo
When it's daddy's time to be celebrated, on his birthday or on Fathers Day, make sure that you give him gifts which make him feel appreciated (and not old preferably). Celebrate his life as a dad with a bang whether he's been a father 10 or 40 years! There are endless possibilities when using a digital photo when you make gifts for dad. You can place that digital photo on numerous gift items for daddy; from fashionable bags and cases for when dad is on the go to boxes and designer bedding items for the home.
Honor Your Father With Photo Gifts For Dad
Gifts for dad for special occasions should either celebrate him as a man or commemorate the life he's spent together with his children. To create gifts for dad that honor him and his life progress so far – his University degree, setting up his own business, fighting in a war or getting that work promotion – make him feel proud of his achievements so far using a digital photo. To honor him as a family man and fantastic father make him gifts using digital photos from his relationship with your mum and you, the kids.
Bags And Home Gifts For Dad
So what gift items are ideal for the use of these digital photos honoring daddy? For stylish gifts go for the selection of leather bags, the wash bag or hold all bag are safe bets. Personalised cases for items like the Kind, the iPad and laptops are also amazing personalised gifts for dad when he's working hard. When it comes to home gifts opt for the useful and original photo boxes which can display one digital photo or several photos in a photo montage. Or mix up photos with patterns and text for a creative box for daddy.