Be prepared with your Christmas Gifts
We all know those moments of total despair and cluelessness when trying to find the perfect Christmas Gifts for friends and colleagues? Sometimes it is quite easy to get them what they want or need for Christmas and sometimes, well, sometimes they just give you a hard time. They either say they already have everything they need and don't expect anything else than to see you happy. But imagine the moment you show up on their doorstep just being your happy self , empty-handed . You would not only notice the change of the look on their face you would also feel the change in the atmosphere around them! And trust me, you don't want to experience this. You just don't.
So please, do NOT show up anywhere near your friends or colleagues empty handed. Everybody loves a little surprise and Christmas gifts.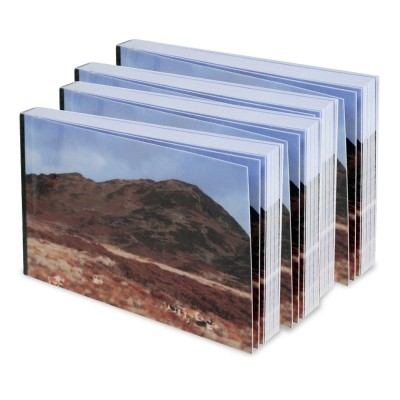 Brighten up the world with your unique photo gifts
Do you actually know how easy it is to prepare some Christmas Gifts for either friends, colleagues or family and just have them in your pocket in case you might need them?
Here are three quick and easy ideas for your very own and unique photo gifts
Photo Fridge Magnets
The photo fridge magnets are just perfect as a personal surprise for friends you haven't seen for ages. They come in Packs of 12, so you can decide whether you want to have the same design on all of them or different designs on each single one.
How about a family picture and a lovely Christmas message?
I am certain everyone will love these little photo gifts and will surely find a good place for them on any magnetic surface.
Photo Coasters
Photo Coasters are a wonderful and perfect gift for Christmas for colleagues. If you have had the chance to take some funny pictures of your colleagues over the last year then turn them into photo coasters. So everyone in your office can have their own coasters to secure a safe place for their coffee mug (and also avoid these annoying coffee circles on important papers…). You can create the photo coasters in a straight forward program, just upload your images, add any text if you like and then simply complete the order! There you go!
Personalised Business Cards
Even though Business Cards arent the first to come to mind when thinking about Christmas Gifts they actually get the job done. You can have a lovely picture of you and friends or family printed on one side of the business card and a personal theme or quote for the upcoming year or just plain and simple wishes for the festive season…one of the perks about personalised business cards is that you can personalise them however you want to! They come quite handy in booklets, 5 packs of 20 cards in a peel of block encase in a cover, so wherever you go, you can spread your Christmas Wishes to all your friends, colleagues or even the postman and the bus driver!