It really is the most wonderful time of the year. Christmas is flying towards us at full speed, and we bet the special ladies in your life are awaiting the most perfect gift. No matter who it is, girls and women are especially difficult to shop for. They either have everything already, or will never be satisfied with the gift you choose. If you are sitting there agreeing with these statements, take a deep breath, and read on! At Bags of Love we offer a terrific range of personalised gifts made specially for her. Surprise your mum, granny, wife, or girlfriend this Christmas with all of our gift ideas that apply to women of all ages! The greatest thing about personalised photo-printed gifts is that you truly can give them to whoever you want, making each gift so special. Check out our site to see all of the ideas we have to offer to make the special lady in your life very happy Christmas morning!
All our gift ideas are handmade on our premises in the UK from your photograph or image, a truly unusual unique present that no one else could ever own. And because we make them here we are very often with same day dispatch and next day delivery. Plus, we are giving you until 21 December to receive it on time for Christmas morning! Below are some ideas of our very own products that we would bet any lady would love!
Photo Handbags
Our custom made photo handbags are a great choice for mums or romantic partners. Any stylish woman will surely love this bag! Not only will this fashion statement turn heads, making your lady a fashion icon, it will also be a cherished item for her because of the personalised and special images you choose. Whether it's a photo of your kids, a romantic getaway, or her favorite places or things, our photo handbags are sure to please- they set the highest standards and really will make a great gift. Photo handbags in two sizes, four colours (soft pink, soft blue, ivory and black), and Italian leather or patent vinyl.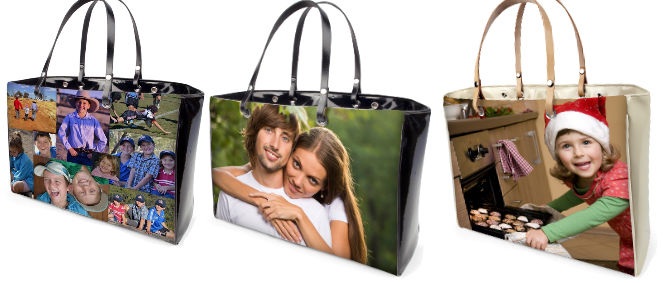 Personalised Aprons
If your lady is a star in the kitchen, how could you not choose this fantastic gift? Custom aprons are enjoying a kitchen comeback thanks to TV chefs. Go one better and make your own apron with photo and or text. We print your photo, design or text, onto flat fabric, cut the personalised aprons pattern and stitch it. We print beautiful aprons edge to edge. Personalised aprons printed top to bottom and side to side, that she will be delighted to have come Christmas morning!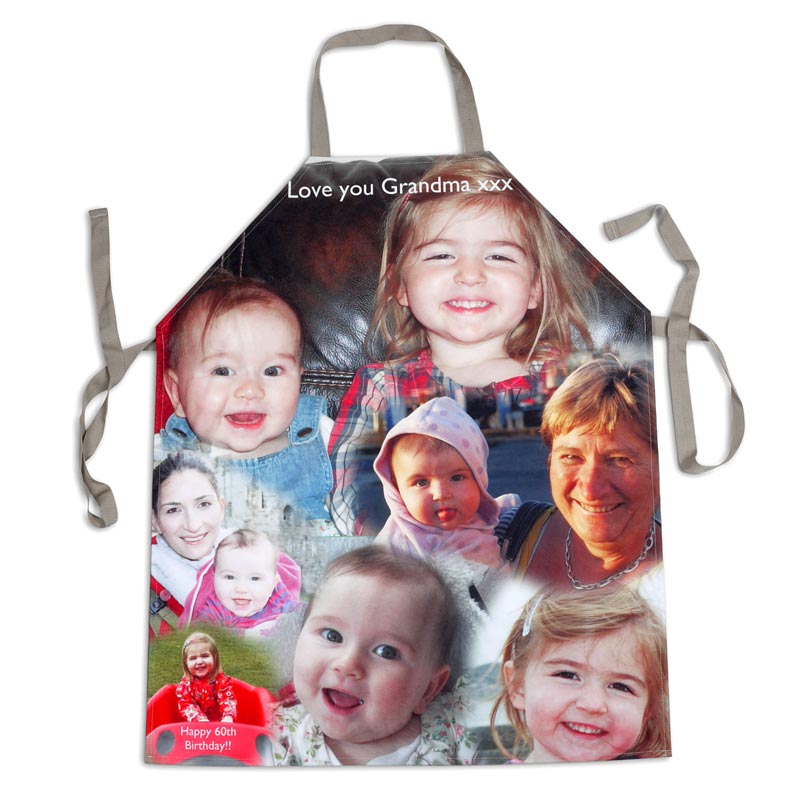 Personalised Jewellery Box
Make her a photo jewellery box with your photos or design. We create luxury jewellery boxes with FSC certified wood and quality soft suede materials.  Add your own photos for an exclusive personal design, with the option to add a personal message to the inside of the lid. The high quality wood and textile keeps your jewellery protected and loved for years to come. Made with elegant black suede-style felt interiorthat any lady will enjoy!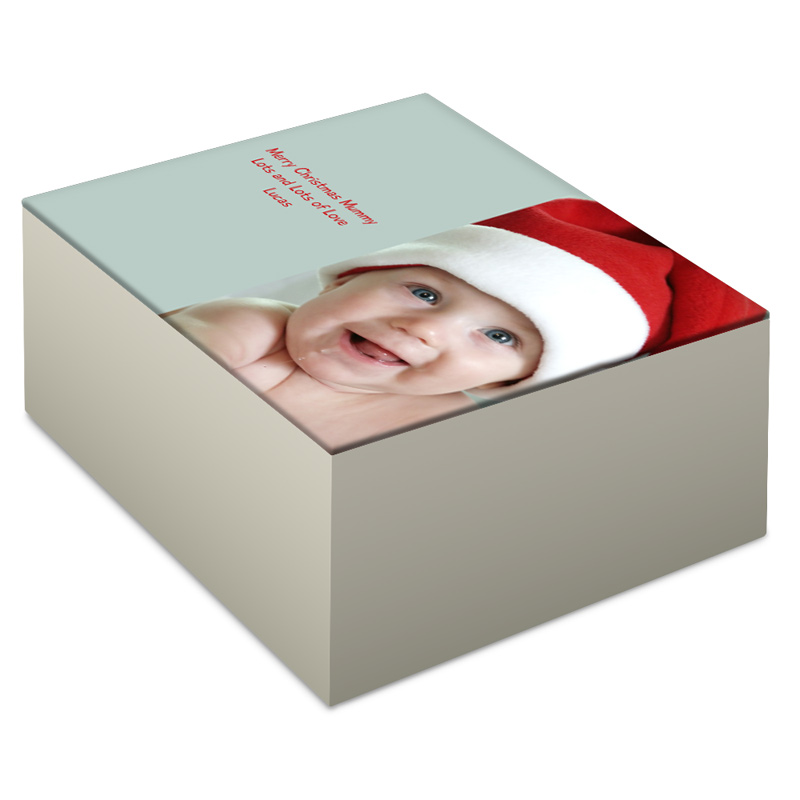 So do not let time run out!! There is still plenty of time to visit our website and check out all of the gift ideas we offer for her. If you want your lady to be happy, we suggest you get crackin!