Ahhh…summer! It is finally here. The air is gorgeously warm, days are long and oh, those summer nights!
If you are looking forward to a balmy British summer, relaxing in the garden, picnics in the park and sunbathing on the beach, then you need to make sure you have everything you need to have the best time possible.
We have created a list of our favourite Bags of Love summertime products, which should really get you in the mood to celebrate in the sun. From personalised flip flops to customised deckchairs, we have everything you need to say "hello summer!"
Take a deep breath and relax into our wonderful Personalised Deckchair. Perfect for adding a pop of personality and comfort to your garden, our gorgeous hand-made personalised deckchairs can be customised to feature your photos or artwork.
 The ideal summer seat, our customised deckchairs are easy to fold and are light enough to take with you to the beach or the park. The hard wearing canvas is strong and durable and is printed and hand sewn by us at Bags of Love HQ in London. Available in sizes to suit the whole family, from babies to kids and adults to double deckchairs.  If you fancy treating yourself (and your garden) to a lovely deckchair, just click here and we'll get you started.
Next up is our soft and cosy Personalised Beach Towel. The ultimate summer essential, our customised beach towel is available in 5 sizes and can be personalised to show off your favourite snaps or designs. 
Perfect for a summer holiday or a day relaxing in the garden, our Personalised Beach Towels are quick drying and lightweight, making them ideal to pack. You can even print your images on both sides, to make it even more personal to you. Gorgeous, practical and handmade by us in London. Make yours here.
Keep your shades safe and sound with our fun Personalised Glasses Pouch.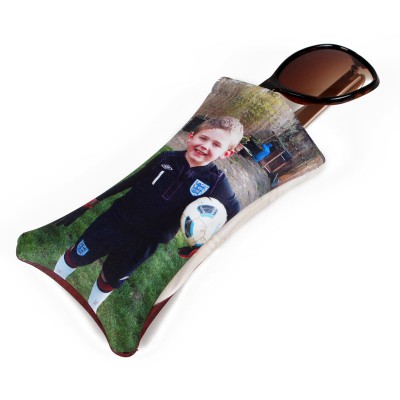 Ideal for both reading glasses and sunglasses, just add your own photos or artwork to create a cool and utterly unique home for your specs! Made from durable neoprene, the top of the pouch snaps shut to keep it nice and secure.
This customised soft glasses case can be printed on both sides and will fit most glasses and makes an ideal present or a summertime treat for yourself. Design yours now.
Pack your hamper with all of your favourite snacks and goodies and hit the park (or beach) with our Personalised Picnic Blanket in tow.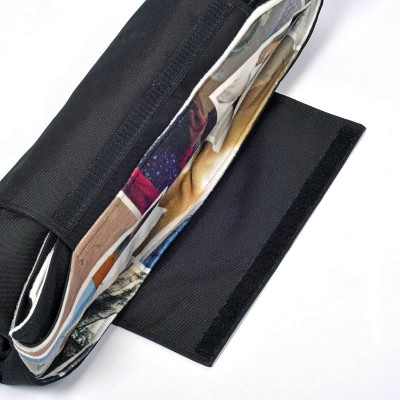 Designed and made by our product team at Bags of Love HQ, our custom picnic blanket features a super soft fleece top layer and a durable black waterproof backing, making it ideal for our unpredictable British summer! Our sweet picnic blanket can be rolled up neatly and features a handle for easy transporting. Upload your family photos using our design interface, and take them with you on every picnic. Start creating your perfect picnic blanket here.
Stand out from the crowd this summer with our fun and stylish Personalised Flip Flops. Perfect for making a fashion statement, our adorable customised flip flops are super comfy and can be personalised to feature your own designs! We've made our flip flops to cover a wide range of sizes and the lightweight yet strong design make them ideal for wearing at the beach, at home or for a stroll around the shops.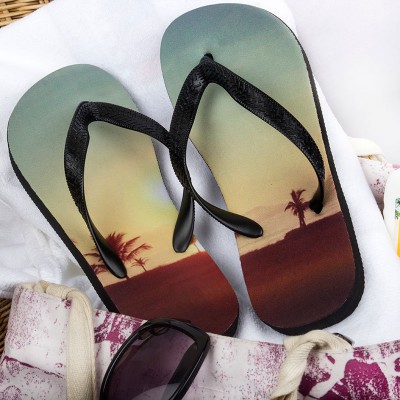 If you have a friend who has a birthday in the summer, then our Personalised Flip Flops make a great unique gift idea. Add a special message to make them even more personal to them. Start designing your flip flops here and treat your feet this summer!
Keep your favourite vintage cold and refreshing with our seriously cool (we can never resist a pun!) Personalised Wine Bottle Cooler. Made from a thick and durable neoprene fabric, this stylish wine bottle cooler makes a perfect picnic accessory. Your wine or champagne bottle will keep their crisp chill, while nestled safely and snuggly in the cooler's neat sleeve.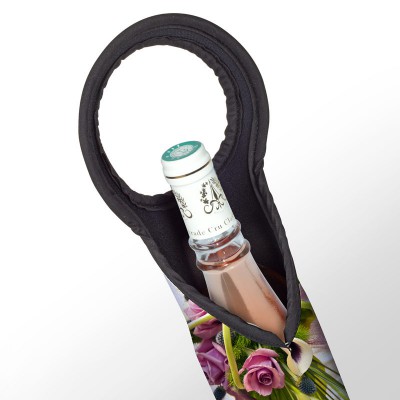 Make your bottle cooler stand out from the crowd by using our easy to use online design interface to create a customised design, totally personal and unique to you. Choose photos, artwork or even a cute message. Make a statement at your next picnic or BBQ and design your customised wine bottler cooler here.
So there you have it! Our top summer picks from Bags of Love. Each of these gorgeous products can be customised entirely by you, making them a perfect summertime treat for yourself or a fun and unique gift for anyone who celebrates their birthday in the summer.
Have a lovely summer!
Bags of Love x