You might remember a few weeks ago we held a floral design competition with The People's Print called Blooming Marvellous. If your memory isn't too good and you need reminding about it, click here for some more details.
We were so blown away with the creative talent that emerged from the competition, and the designs, which were entered, that we had a very tough time choosing just 5 winners. One of the prizes for the winners was their design printed on one of our All Over Printed T-Shirts and we just loved how they looked so much, that we decided to print a few extra and do a bit of an impromptu photo shoot with a lovely model.
The t-shirts looked just stunning and pretty soon, everyone in the office was trying to nab one! These floral prints look so bold and beautiful that we think they give what's on the high street, and even in some designer boutiques a bit of a run for their money! Incredible colours, stylish designs and on-trend, these prints really stand out from the crowd.
Here is our model wearing all 5 of the winning designs.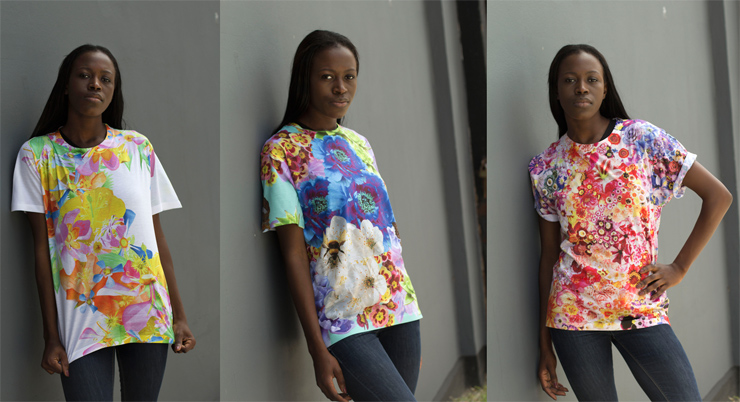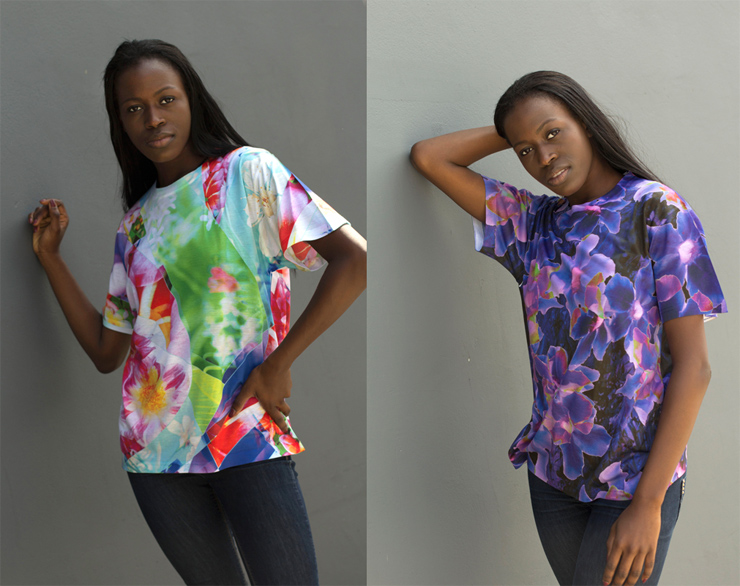 If you entered the competition but weren't one of the lucky 5 winners, never fear because…(drum roll)…we have a brand spanking new design competition called Summer Daze! We'll be revealing more on the blog VERY soon, and don't forget to follow us on Twitter and Facebook to get the latest news. If you fancy having a sneaky look now, simply click here to be taken to our competition page.
Bags of Love x