We hope you have been enjoying our series of designer interviews from the winners of our design a dress competition.
Are you ready to meet our next winning artist? Allow us introduce you to Rakel Blom.
Bags of Love: Hi Rakel and thanks so much for taking the time to talk to us. Can you tell us a little bit about your winning design?
Rakel: Of course! It is fun, happy and colourful.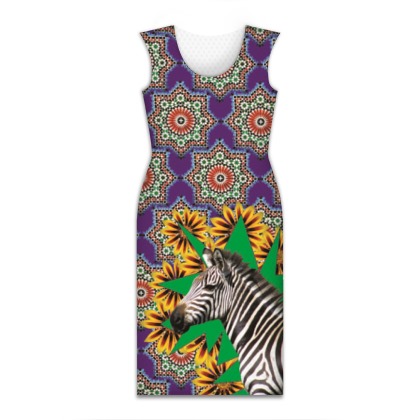 Bags of Love: What is the inspiration behind the design? Is there a story, which accompanies it?
Rakel: The design is inspired by my love of travel, to experience new things and new cultures. I created a series of prints inspired by the world called "The World Through My Eyes" and this is the print, which is inspired by Africa.
Bags of Love: Do you have a website or etsy store, which we can share with our readers?
Rakel: Yes, I started selling my designs about a year ago, which are all full of colour and prints. You can visit my website here: www.rakelblom.com or check out my Facebook page: www.facebook.com/rakelblom
Bags of Love: What do you plan to do with your prizes?
Rakel: I'm going to wear it! I'm just waiting for the right occasion to wear my personalised body con dress.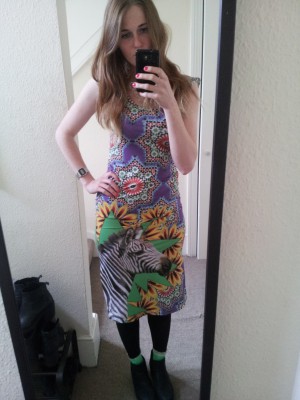 Bags of Love: If you could design any product on the Bags of Love website, what would it be and how would you design it?
Rakel: I have always had my eye on the personalised pillow and duvet covers…but I also love the personalised deckchair! It's brilliant!
Bags of Love: What product would you like to see on the Bags of Love website, (if it doesn't already exist?)
Rakel: I'm not sure…I was going to say socks, but you already have them! It looks like you have everything.
Thanks so much Rakel for taking the time to chat to us and we hope you enjoy wearing your stunning custom printed dress!
Stay tuned for more designer interviews on the Bags of Love blog.
Bags of Love x