We have a lot of lovely customers here at Bags of Love and some of them are quite well known (we're not bragging, we promise but we do have some pretty fabulous customers)!
We were recently approached by one of our favourite high street brands, River Island (www.riverisland.com), who got in touch to see if we could create some personalised beach towels for a special trip they were planning with a host of amazing fashion and beauty bloggers. Since our Editor is not only a huge fan of River Island, but also of some of the bloggers involved with the trip, we of course answered with a big fat YES!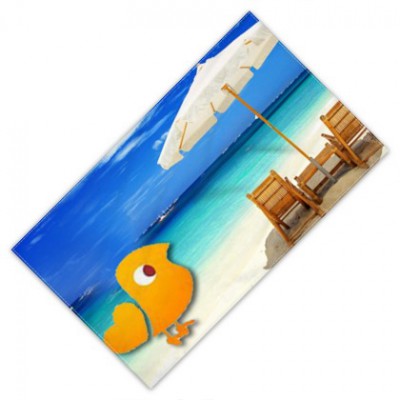 The lovely Abi told us they wanted a range of our beach towels, in assorted colours, with their logo and the blogger's logos printed proudly across them. Our beach towels make the perfect personalised present, not to mention a fab style statement, and we couldn't wait to make them for the team and see them in action.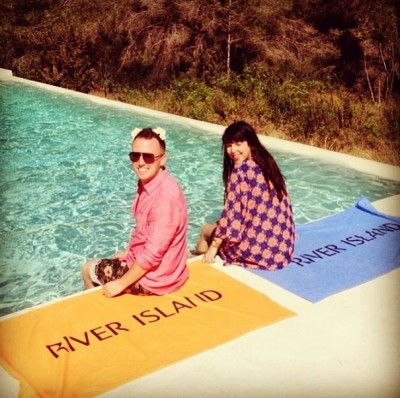 The bloggers involved with the trip (which turned out to be to Ibiza to shoot the new River Island x Pacha collection,  the lucky things) included Sammi from The Beauty Crush, Patricia from Patricia Bright, Sandra from 5 Inch and Up, John Newis-Smith from Grazia, Angelica Blick, Linda Tol, Victoria Tornegren, Zanita Morgan, Kenza DE Revue and Tamara Kallinic.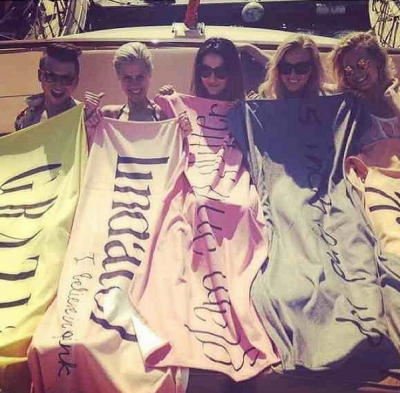 The towels turned out looking great and, according to our River Island sources, they went down pretty well too!
If you fancy personalising your very own towel to style out on the beach this summer, then head on over to the Bags of Love website and get designing! Click here to get started.
Bags of Love x
pictures sourced from River Island's Twitter account