It's coming up to that time of year again. It won't be long before the radio starts playing those Christmas bangers and past Christmas number ones, day in, day out. It feels very much like people fit into one of two categories when it comes to Christmas music…
But, did you know that since the mid-seventies, the Spice Girls have had more UK Christmas number ones than Cliff Richard? That the band that has racked up the most Christmas number ones is The Beatles? Despite being known for Christmas music, Michael Buble hasn't had a Christmas number one. Yet Michael Jackson has. Mr Richard's Xmas number ones post-70s amount to the same total as Queen's. Unless of course, you count the second reiteration of 'Do They Know It's Christmas?' which he participated in. Yet you wouldn't associate Queen with Christmas at all.
Even these guys had Christmas number ones…
Since 1952 only six Christmas number ones have had the word Christmas in the title? Well, three, really, as 'Do They Know It's Christmas?' features three times, once by Band Aid, once by Band Aid II and once by Band Aid 20. In fact, even if you get into the Christmas Spirit and include Slade's 'Merry Xmas Everybody' and Cliff's 'Saviour's Day' it's still less than ten!
Christmas Number Ones Through The Years
According to Google, you lovely lot are mostly between 25 and 44. So that this doesn't take until Christmas to read, we're going to look at Christmas number ones from 1975 onwards. The thing about Christmas number ones is that they play year on year. So despite being up to 15 years before my time, there are loads of these that I know and love.
Jump To Section
Recent Christmas Number Ones
Since 2010 we've seen not only the return of the X-factor-Xmas, but we have also seen more charity releases dominate the charts. Although what we didn't see, was a Christmas number one that was even remotely related to Christmas.
2019 – I Love Sausage Rolls – Ladbaby
Was at #1 for two weeks.
The cover of the famous "I love Rock'n Roll" by Joan Jett stayed in the charts for 2 weeks. It's Ladbaby's 2nd Christmas hit and all money was donated to charity to help people locked in poverty.
2018 – We Built This City – Ladbaby
Was at #1 for one week.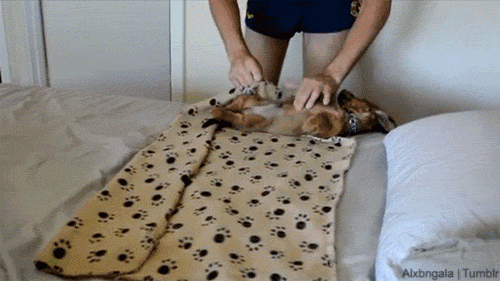 The Starship '85 classic never really needed another cover, but for this one Ladbaby decided to update the lyrics a little. Adding a little British humour, this version states "we built this city on sausage rolls".
2017 – Perfect – Ed Sheeran
Was at #1 for six weeks.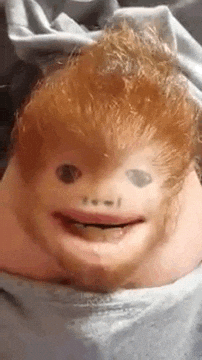 So Ed Sheeran has pretty dominated our singles chart since his career took off. Although this did take a while, once his name was out there it was on everyone's lips. Topping the Christmas charts in 2017, 'Perfect' is definitely more a love song than a Christmas song.
2016 – Rockabye – Clean Bandit
Was at #1 for nine weeks.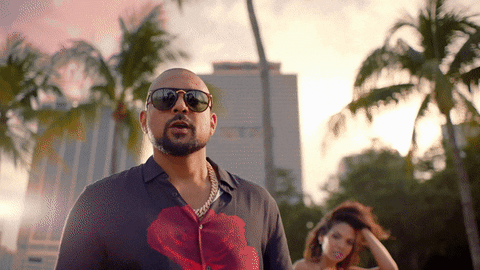 Another not very Christmassy one for the list; 2016 saw Clean Bandit top the charts with Rockabye, which referenced the classic nursery rhyme 'Rock-a-bye-baby'. As with most of his features, although technically a Clean Bandit song, this is definitely another Sean-Paul-special.
2015 – A Bridge Over You – The Lewisham & Greenwich NHS Choir
Was at #1 for one week.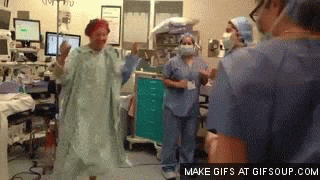 This song is a medley of 'Bridge Over Troubled Water' – the Simon & Garfunkel classic – and 'Fix You', Coldplay's 2005 Brit-pop hit. The choir of the Lewisham and Greenwich NHS beat Beiber to the title of Christmas number one in 2015. The VAT for this release (16.9p of the 99p sale) went to charities such as Carers UK, Mind and other smaller charities.
2014 – Something I Need – Ben Haenow
Was at #1 for one week.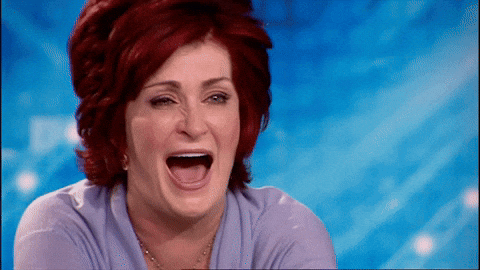 Yet-another- X-Factor-winner single saw Ben Haenow reach the Christmas number one spot in 2014. This was with his cover of One Republic's song 'Something I Need', the original release had only been the year before.
2013 – Skyscraper – Sam Bailey
Was at #1 for one week.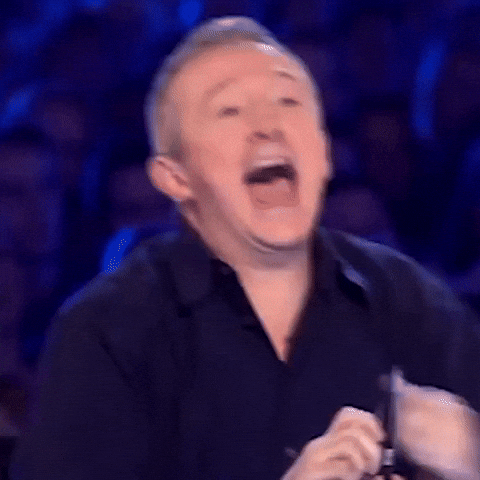 The reign of the X-Factor Christmas number one was abruptly brought to an end some five years prior to this. Sam Bailey was the first reality-TV-singing-show winner to grace our Christmas number one spot this side of 2010, with her cover of Demi Lovato's Skyscraper.
2012 – He Ain't Heavy, He's My Brother – The Justice Collective
Was at #1 for one week.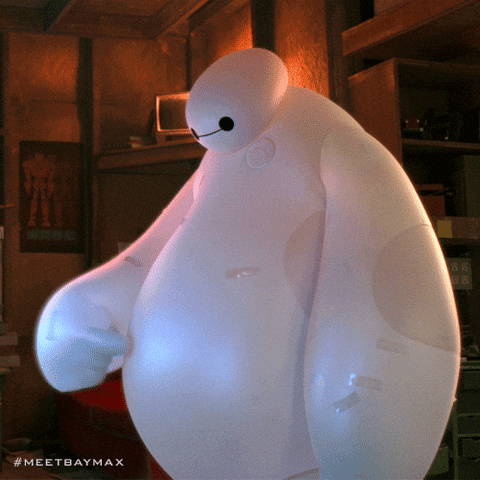 Musicians and celebrities make up The Justice Collective, raising money for the various charities. These charities are associated with and support the Hillsborough Disaster. Topping the 2012 Christmas charts, 'He Ain't Heavy, He's My Brother' featured artists old and new. From Paul McCartney, Paul Heaton, Sporty Spice, Paloma Faith, Eliza Dolittle and many many more.
2011 – Wherever You Are – Military Wives with Gareth Malone
Was at #1 for one week.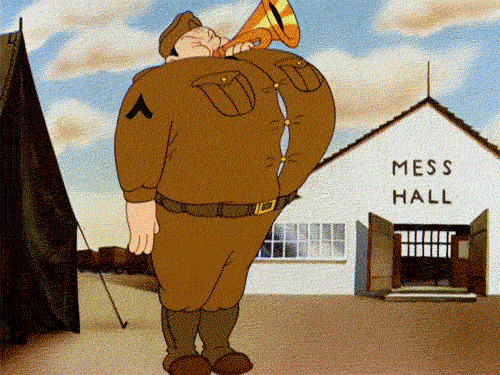 Following a campaign, 'Wherever You Are' reached number one for Christmas 2011. The song itself is a poem that has been written using letters between women to their military husbands and partners, during their absence.
2010 – When We Collide – Matt Cardle
Was at #1 for three weeks.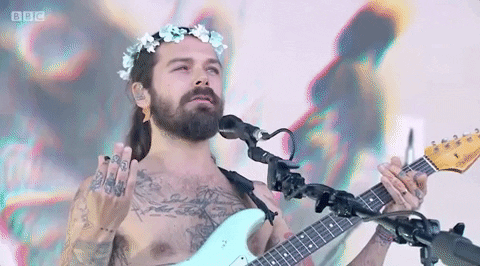 Matt Cardle won the 2010 X-Factor final and dominated the Christmas Charts with 'When We Collide'. This is a cover of Biffy Clyro's 'Many of Horror'. Originally written by the Scottish band's Simon Neil himself (pictured) it was likely chosen due to Matt's passion for rock and metal music.
Early 2000s Christmas Number Ones
Largely dominated by talent show toppers, especially the monopoly that is X-Factor right up until one of the biggest 'banding-togethers' our country has seen in a looooong time.
2009 – Killing In The Name – Rage Against The Machine
Was at #1 for one week.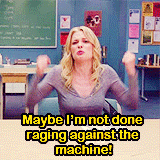 The 1992 American rap metal single resurfaced in 2009 when it won the coveted title of Christmas number one. Having already sparked huge controversy in 1993 when the full-no-holds-barred-uncensored version was played on the BBC Radio One top-40-countdown, prompting 138 separate complaints, it seems a very fitting choice for the campaign to knock the X-Factor off the top-spot. Due to the fact that the X-Factor single donated some profits to charity, a Justgiving page was set up to raise money for the homeless charity 'Shelter' and guitarist Tom Morello said he would donate the unexpected income. This became the first-ever, exclusively download-only song to make Christmas number one. In June of 2010, the band performed a free 'thank you' gig in Finsbury Park for 40,000 of their fans. Here, they handed over a representative cheque for the JustGiving donations and the sales royalties totalling £162,713.03. Spectacular.
2008 – Hallelujah – Alexandra Burke
Was at #1 for three weeks.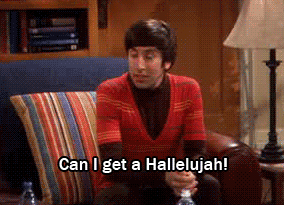 This condensed version of the Canadian singer Leonard Cohen's 1984 folk-rock single 'Hallelujah' reached the height of the UK charts over Christmas 2008. This track has been covered over 300 times, in more than one language, and this X-Factor-finalist isn't even the most recent.
2007 – When You Believe – Leon Jackson
Was at #1 for three weeks.
Originally written for the Dreamworks animation 'The Prince of Egypt', and performed by Whitney Houston and Mariah Carey, this 1998 track was covered by Leon Jackson, the 2007 X-Factor winner.
2006 – A Moment Like This – Leona Lewis
Was at #1 for four weeks.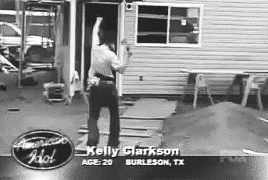 2006 X-Factor winner Leona Lewis opted for a cover of 'A Moment Like This' which earned her the place of Christmas number one. The funny thing about this one is that original artist, Kelly Clarkson, was an American Idol finalist from 2002 – she won the first season.
2005 – That's My Goal – Shayne Ward
Was at #1 for four weeks.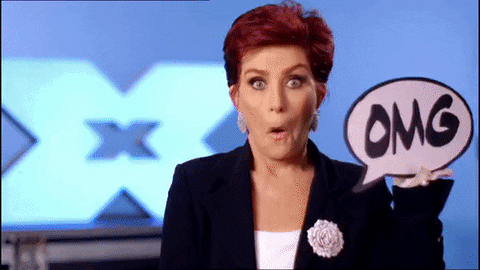 This is the one that started the X-Factor-finalist streak that dominated the charts. The first of a four-in-a-row Christmas number one streak. Shayne was not the first X-factor winner, he won season two, but he was the first to make it to the Christmas prized spot. It's also the only one that's not a cover track, the following six X-factor-Xmas-number-ones were.
2004 – Do They Know It's Christmas – Band Aid 20
Was at #1 for four weeks.
Arguably one of the most popular Christmas number ones to grace the UK, regardless of which of the three versions you are referring to. The Band Aid 20 version saw U2's Bono fly in specially to sing the same line that he had in the 84 version, making him the sixth artist to feature on two versions (he also sang the line in the 2014 Band Aid 30 version, although he changed the lyrics). This 2004 version was prompted by Chris Martin, lead singer of Coldplay, and is the only one to have had lyrics added to the song, by rapper Dizzee Rascal.
2003 – Mad World – Michael Andrews – and Gary Jules
Was at #1 for three weeks.
This Tears For Fears Cover managed to trump the bookies favourite for 2003 (which was 'Christmas Time (Don't Let The Bells End)' by The Darkness, in case you were wondering) and reached the top position. The song was featured in the 2001 film Donnie Darko.
2002 – Sound of the Underground – Girls Aloud
Was at #1 for four weeks.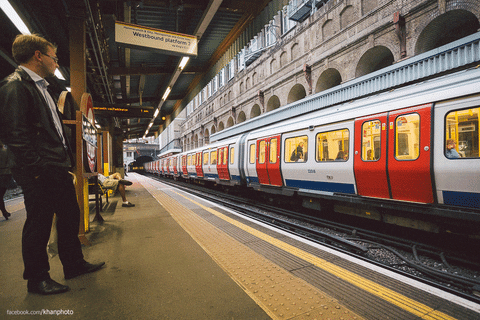 Girls Aloud were the first of the barrage of talent-show Christmas number ones to grace our charts. Not an X-Factor contribution but this time British show 'Popstars: The Rivals'. This was the second season of the Popstars franchise, and what set it apart from the first season (simply 'Popstars') is that instead of one winning group, there were two, and they battled it out for the spot of Christmas number one.
2001 – Somethin' Stupid – Robbie Williams & Nicole Kidman
Was at #1 for three weeks.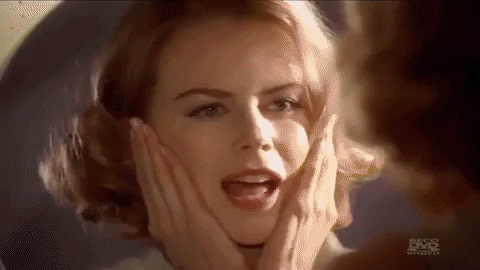 British pop singer Robbie Williams paired up with Academy Award-winner Nicole Kidman to create the fourth reiteration of this 60s classic. Originally written by Carson Parks and performed by him and his wife, before being covered by Frank and Nancy Sinatra and then Marvin Gaye and Tammi Terrell. It has since been covered by Michael Buble and Reece Witherspoon in yet another singer-actor combo, but for my generation at least, this is the one we remember.
2000 – Can We Fix It? – Bob The Builder
Remained at #1 for three weeks.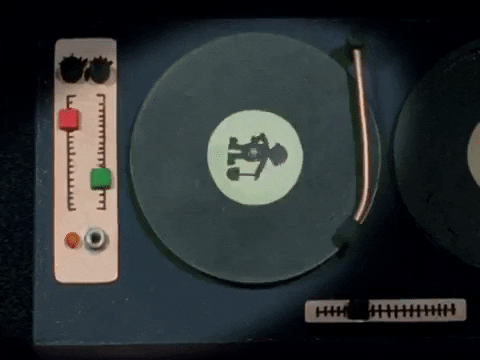 The theme song of the kid's TV show Bob the Builder was released in 2000 and managed to beat Westlife to the coveted Christmas number one position. Not only that but this track was the biggest selling single of the whole year in the UK. According to the Official Charts Company, in the United Kingdon alone it has sold over a million copies…somehow.
The 90s Christmas Number Ones
As a 90s kid myself, I have often looked back on the music of the 90s with a sense of warm nostalgia and fondness. Looking at this list of Christmas number ones I can't exactly tell why. The majority of these are not even remotely festive, they are, however, incredibly nineties.
1999 – I Have a Dream/Seasons in the Sun – Westlife
Was at #1 for four weeks.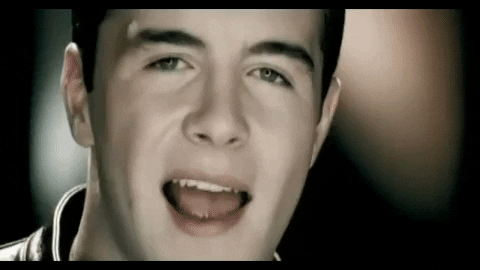 20 years after its initial release by Swedish sensation ABBA, Irish boyband Westlife released their cover. This version of 'I Have a Dream' beat the Cliff Richard charity single 'The Millennium Prayer' to the top spot. Another we can point the finger at Simon Cowell for, he did run their record label after all.
1998 – Goodbye – Spice Girls
Was at #1 for one week.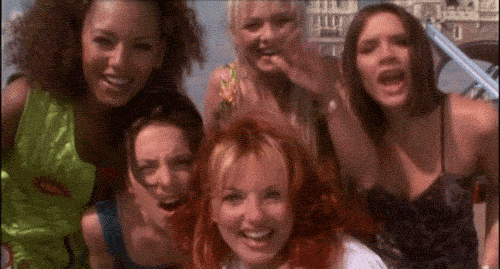 British pop phenomenon Spice Girls released 'Goodbye' as the first song recorded as a foursome after the departure of Geri Halliwell (Ginger Spice). True to its name, it is literally exactly that: a pop ballad that is lyrically them bidding their friend farewell. The video was recorded in a castle at Mentmore Towers in Buckinghamshire and both Posh and Scary Spice were pregnant at the time.
1997 – Too Much – Spice Girls
Was at #1 for two weeks.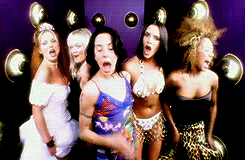 This was recorded in the summer, while the girls were shooting scenes for their movie. Yep, for those of you who've managed to block that from your memories, Spice World The Movie was a thing. This song was actually nominated for a Razzie (The Golden Raspberry Awards is an award show that honours the worst of cinematic under-achievements).
1996 – 2 Become 1 – Spice Girls
Was at #1 for three weeks.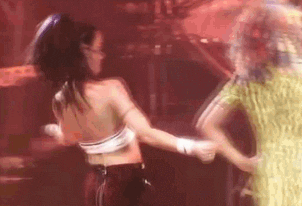 '2 Become 1' was the third Spice Girls single to be released, earning them their first of three consecutive Christmas number ones. The song has since been covered by Emma Bunton (Baby Spice) and Robbie Williams as a duet and is a song that is very much about two people getting down. It does also highlight the importance of contraceptives, specifically when the 'get it on' lyrics alter towards the end of the song to "Be a little bit wiser baby, put it on, put it on. 'Cause tonight is the night when two become one"
1995 – Earth Song – Michael Jackson
Was at #1 for six weeks.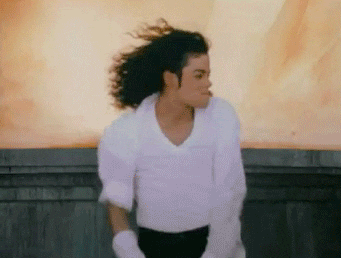 Earth Song was actually made for the singer's eighth album 'Dangerous' but didn't quite make the cut, and as such was released from the ninth studio album 'HIStory: Past, Present and Future, Book I'. Despite Jackson's history of releasing socially conscious music, this was the first to deal with environmental issues or animal welfare in quite such a manner. The animal cruelty footage was all taken from documentary archives. Earth Song was the Michael Jackson's first number one in the German Singles Chart, where it remained for five weeks.
1994 – Stay Another Day – East 17
Was at #1 for five weeks.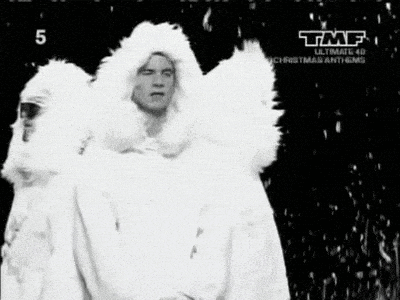 Despite having released 22 singles, this song was East 17's first ballad and remains their biggest hit. The song was never written as a Christmas song at all. It was also not written about being dumped, which is the common misconception. Written by Tony Mortimer, who was the band's lead-songwriter, it tells the story of his brother Ollie's suicide, with lyrics based on conversations that they'd had and what Tony'd do to have one more day with him. The songwriter always intended for people to take their own meaning from it, stating in an interview: " Yes there's my story in there but, more importantly, I wanted it to reach people.".
1993 – Mr Blobby – Mr Blobby
Was at #1 for three weeks.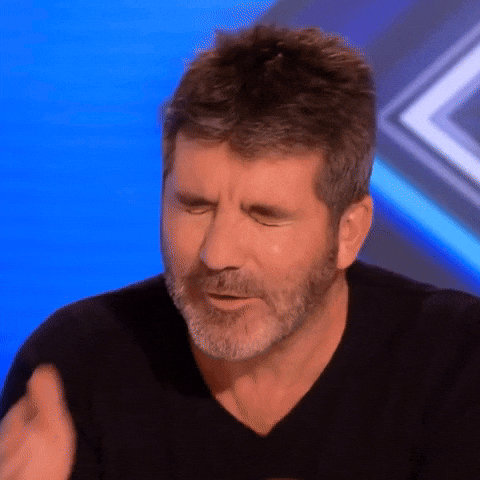 The X-Factor was not Simon Cowell's first taste of the Christmas number one. Not at all. He had a hand in the monstrosity that was Mr Blobby, the song by Mr Blobby. This single marks the beginning of 'trolling'. Without any malice intended, us Brits decided to flock in droves to purchase this truly horrific single, which sold around 600,000 UK copies. This song has been ranked number one in multiple 'worst/most annoying Christmas number ones' polls and has often been named one of the worst songs ever recorded. And we made it 1993's Christmas number one. Go us. Thankfully we learned before the released of "Christmas in Blobbyland" in 1995, which entered and peaked the charts at number 36, although managed, somehow, to stay there for five weeks.
Number one for three weeks doesn't actually refer to the track being a consecutive topper here. On 11th December, it knocked the Meatloaf hit "I'd Do Anything For Love (But I Won't Do That)" off the top spot, seven weeks after it'd arrived there. A week later Take That had seen the polka-dot monstrosity move to position two before it surprised us and resurfaced at number one on Christmas Day, and for the week after.
1992 – I Will Always Love You – Whitney Houston
Was at #1 for ten weeks.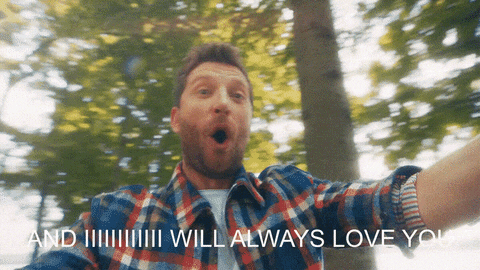 A song written and recorded in 1973 by Dolly Parton, this track is actually not a love song in the typical sense of the term at all. It was written about Porter Wagoner, Dolly's (work) partner and mentor of seven years, when she decided to pursue her solo career. It was regarding a professional relationship, not a romantic one. Dolly re-released this in 1982 as the soundtrack to a movie, which caused it to top the charts yet again, at number one position.
Whitney Houston recorded her cover of the song in 1992 for the soundtrack to the film 'The Bodyguard' where it spent weeks in the charts. It remains one of the best-selling singles of all time. It also holds the record for the best-selling single by a woman in music history. This cover version also re-entered the charts when Houston died in 2012.
1991 – Bohemian Rhapsody/These Are The Days of Our Lives – Queen
Was at #1 for five weeks.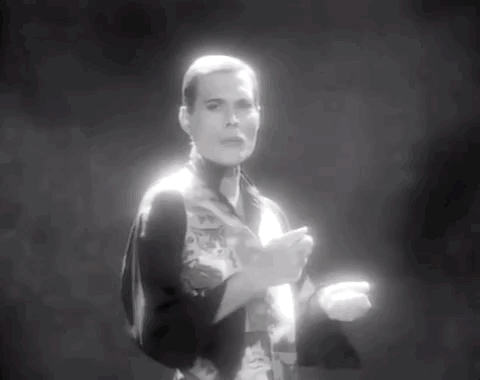 Not this tracks first stint in the Christmas number one position, the exact same version of Bohemian Rhapsody that had topped our Christmas charts some 15 years ago, was re-released following the death of Freddie Mercury. This brought this concoction-of-music-styles-all-in-the-same-song masterpiece to the third best-selling single of all time and made it the only song to be the UK Christmas number one twice by the same artist.
1990 – Saviour's Day – Cliff Richard
Was at #1 for one week.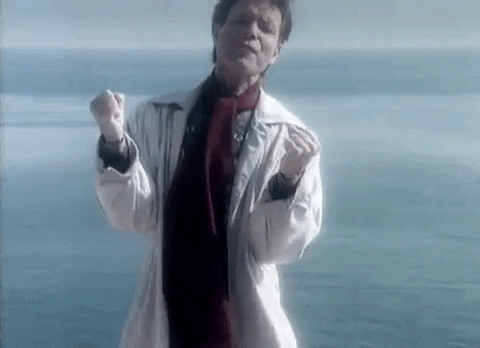 Cliff Richard's second sight of the Christmas number one spot (outside of his contribution to Band Aid) took the form of Saviour's Day. A track which has since been voted into lists both of the best Christmas songs and the most annoying Christmas songs. The video was filmed in Dorset on a warm September day – but that didn't stop all the extras having to don their biggest winter coats.
Christmas Number Ones of the 80s
1989 – Do They Know It's Christmas? – Band Aid II
Was at #1 for three weeks.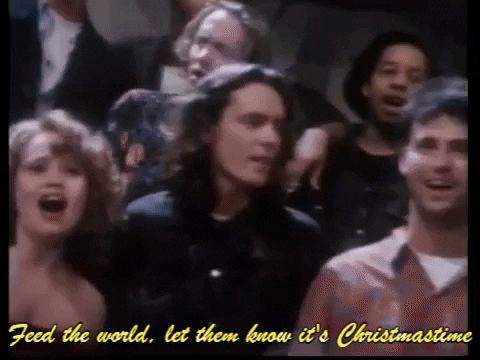 The song that caused a huge sensation just five years previously was re-released under the name of Band Aid II in 1989. This new version was produced to aid the ongoing situation in Ethiopia. Recorded over the 2nd and 3rd of December, at London's very own South Bank, this re-release managed to not only top the charts for Christmas 1989, but stay there for a few weeks too.
1988 – Mistletoe and Wine – Cliff Richard
Was at #1 for four weeks.
Mistletoe and Wine, believe it or not, is a cover. Sort of. It was written and first performed for a stage musical called 'Scraps', which was an adaptation of the popular story 'The Little Matchgirl' by Hans Christian Andersen. Cliff Richard loved the song but changed the lyrics as he wanted it to reflect a more religious theme.
1987 – Always on My Mind – Pet Shop Boys
Was at #1 for four weeks.
Always on My Mind is a love song, and it was written in 1970 and first preleased in 1972 by Gwen McRae. Multiple covers of this song have been released by various artists, and in various genres. Brenda Lee also released her version in 1972, as did Elvis Presley. John Wesley Ryles released a version in 1979 and Willie Nelson won a Grammy Award with his version in 1982.
By this point, the track was already crossing over, charting in Country and Western categories as well as Pop music categories, and in 1987 the Pet Shop Boys released their synth-pop version, making it a Christmas number one. Various other versions have been released both prior and since.
1986 – Reet Petite – Jackie Wilson
Was at #1 for four weeks.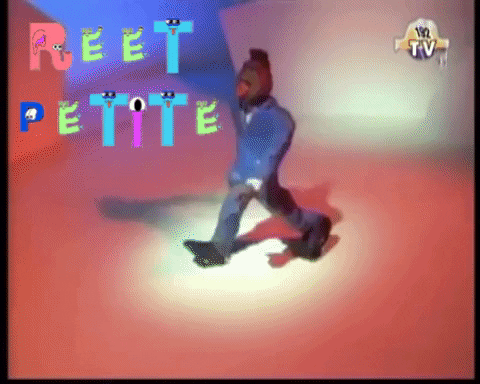 This track was Jackie Wilson's first solo hit after leaving 'The Dominoes' and is one of his biggest international successes. It was originally released in 1957, where the success of the track funded the launch of Motown Records. It was reissued in 1986 as it had been used in a BBC Two documentary series called 'Arena' with a claymation video. This reissue was so popular that it became number one for Christmas 1986, almost three years after Jackie Wilson had died, almost thirty years after its initial chart debut.
1985 – Merry Christmas Everyone – Shakin' Stevens
Was at #1 for two weeks.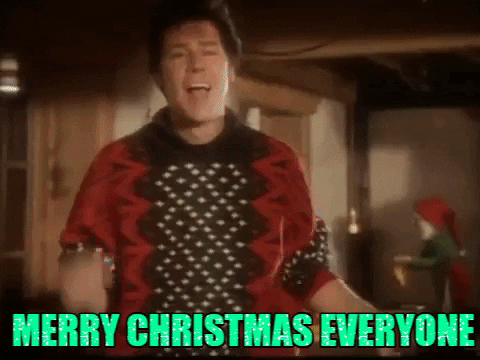 The fourth number one for Welsh singer-songwriter Shakin' Stevens, this Christmas classic was released in November of 1985 and became the Christmas number one for that year. In 2007 it re-entered the charts and reached position 22 on the Christmas charts as this was when digital downloads became included in the numbers, rather than it relying on a re-release. Since then it has racked up more than 60 weeks in the UK charts, despite the original release only remaining for eight. In December 2018, it reached position nine – the highest since this Christmas of 1985.
1984 – Do They Know It's Christmas? – Band Aid
Was at #1 for five weeks.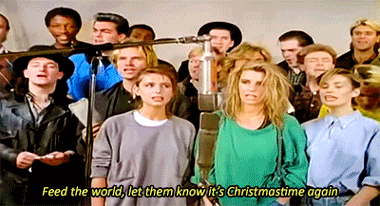 Arguably the most popular version of this song is this one, the original. The track was written by Bob Geldof and Midge Ure as a reaction to the 1983-1985 famine in Ethiopia and this version was recorded in just one day, exactly a month before Christmas on 25th November 1984. This song became the fastest-selling single in UK chart history when it sold a million copies in the first week alone. By New Year's Eve of 1984, it had sold more than three million copies, surpassing 'Mull of Kintyre'. The song held the title until 1997 when Elton John's Candle in the Wind took the title.
1983 – Only You – The Flying Pickets
Was at #1 for five weeks.
A song originally written by Vince Clarke while he was with Depeche Mode, yet not recorded until 1982 after he had formed Yazoo with Alison Moyet, this 1983 a capella cover by The Flying Pickets was more successful than the original. Ironically this version was reported to be one of Thatcher's favourite songs despite the band's very socialist views.
1982 – Save Your Love – Renee and Renato
Was at #1 for four weeks.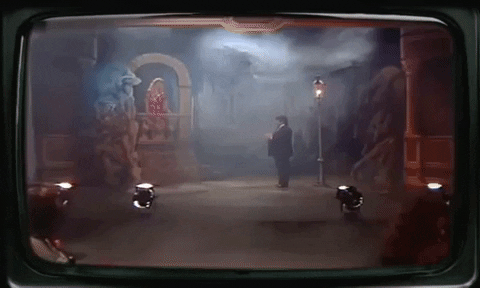 This track is an actual piece of musical history. It was released in November 1982 and hit the chart at number 38, however, sales picked up during the Christmas period and it steadily climbed to the top of the charts, reaching prime position for the Christmas number one spot, six whole weeks after release.
This made 'Save Your Love' the first totally indie number one. Selling almost a million copies, the song was written by Johnny Edward and his wife Sue; Johnny was known as the creator and voice of the TV character Metal Micky, and he produced the song himself and released it on his own label.
1981 – Don't You Want Me – The Human League
Was at #1 for five weeks.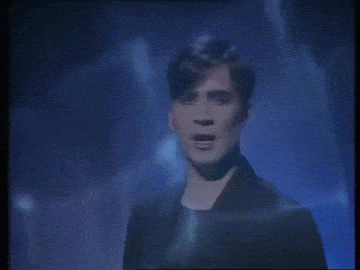 Still, to this day, the British synth-pop band's most successful song and definitely their most well-known. This song has been voted number seven in the nation's favourite eighties number ones, according to a poll conducted by ITV. The 1981 Christmas number one has sold over one and a half million copies which seats it in the top 25 most successful singles in UK chart history.
1980 – There's No-one Quite Like Grandma – St Winifred's School Choir
Was at #1 for two weeks.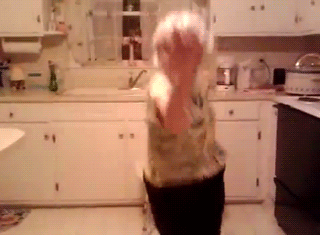 This single was released by a primary school choir from Stockport. It removed John Lennon's final single "(Just Like) Starting Over" from the top spot and claimed the title of Christmas number one for 1981. It remained there for two weeks before Lennon's posthumous 'Imagine' replaced it.
There's No One Quite Like Grandma also overshadowed Jona Lewie's 'Stop The Cavalry' which was also released that year. Despite only managing to reach the third position in the charts, it has since become a UK Christmas Favourite.
Christmas before the 80s
1979 – Another Brick in The Wall (Part 2) – Pink Floyd
Was at #1 for five weeks.
Another Brick in The Wall is a three-part composition on Pink Floyd's 'The Wall', a 1979 rock opera. Written by Roger Waters, the band's bassist, (Part 2) is a protest song, with views on rigid schooling. It features a choir of children. Released as Pink Floyd's first single since 1968, it was their only UK, US and West German number one hit. It sold over four million copies worldwide, was nominated for a Grammy Award and is widely considered one of the greatest songs of all time.
1978 – Mary's Boy Child – Oh My Lord – Boney M
Was at #1 for four weeks.

This cover of a 1956 Christmas song is often performed as a carol and has a very interesting history. Originally written as a song for a birthday party, it was called "He Pone and Chocolate Tea". However, no recordings of this version exist. It had a calypso rhythm on account of most of the party's attendees being West Indian. When writer Jester Hairston was asked to write a Christmas song for his choir, he remembered this song. He took the rhythm and wrote new, Christmassy lyrics to accompany it. Harry Belafonte heard and loved the song, seeking permission to record it. That version was edited and released as a single in November 1957. It then became the first single to sell over a million copies based on UK sales alone.
This Boney M cover is one of the best-known versions of the song. This release didn't only return the song to the charts; the German-based disco ensemble brought the track to the Christmas number one spot. With over 1.75 million copies sold, this is one of the best-selling singles of all time in the UK. When paired with the 1.19 million copies that the Belafonte version sold, this is a huge success for Hairston. He said "God bless my soul. That's tremendous for an old fogey like me".
1977 – Mull of Kintyre/Girl's School – Wings
Was at #1 for nine weeks.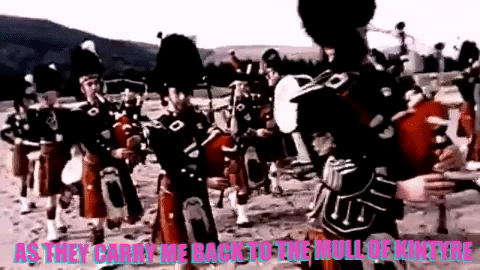 This song was written by Paul McCartney and Denny Laine (founder of the band Wings). Written as a tribute, The Mull of Kintyre is the southwesternmost tip of the Kintyre Peninsula in Scotland. This is where McCartney owns High Park Farm and has done since 1966.
This song was the biggest UK hit for Wings and is one of the best selling singles in Britain. It was the first single to have sold over two million copies nationwide and was the 1977 Christmas number one.
1976 – When A Child is Born (Soleado) – Johnny Mathis
Was at #1 for three weeks.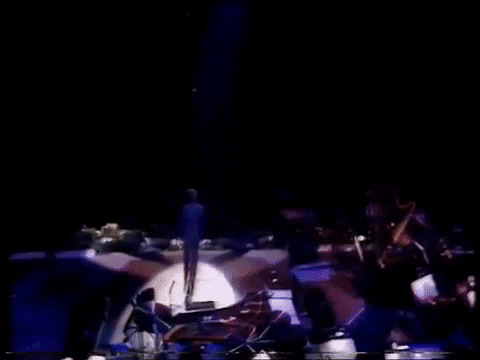 Soleado is a 1974 tune which is mainly instrumental. English lyrics were written after this by Fred Hay, who wrote may songs including hits for Boney M, including Rasputin.
This song doesn't make any specific mention of Christmas but it does attach a great deal of importance to the birth of a child, suggesting a reference to the birth of Jesus. Fred's lyrics have been sung by multiple artists however the best-known and most successful version is this one, by Johny Mathis.
1975 – Bohemian Rhapsody – Queen
Was at #1 for nine weeks.
Considered a progressive rock track, Bohemian Rhapsody is a highly unusual song. It combines multiple very differing music styles into the same piece and also has no chorus. This song features a 50-second intro that leads into a ballad until just after two and a half minutes. This is followed by a half-minute guitar solo leading into an operatic piece at just over a minute. Finishing with a hard rock interlude for just under a minute, finally being rounded off by a minute-long outro. It's truly something else.


Sources: GIPHY, Independent, Boney M ( by David Brown)