Nothing feels more comforting than laying your head over a duck feather padded cushion. As tranquilizing as they are, feather cushions can sometimes have their own downfall. Often we wonder how to wash feather pillows.
So we decided to help you by preparing a simple guide on how to wash feather pillows.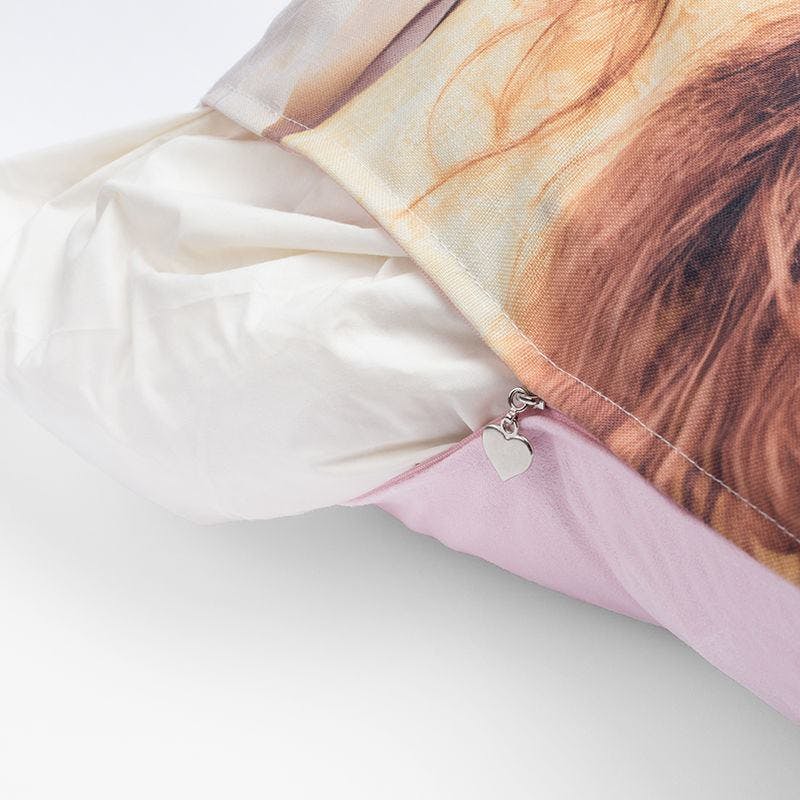 First things first. Remove your personalised cushion/pillow cover and replace it with a laundry bag or plain white cover ensuring that all open ends are sealed in order to prevent a feathery disaster. Put two cushions at a time for wash to keep the load even.
Now I am guessing you have a washing machine at home , else you can always go to a launderette. Choose the following settings – 'Delicate' cycle at 30°C, rinse twice in order to make sure the detergent is removed thoroughly and spin twice to remove as much water from the feathers as possible. It is advisable to add a few towels along with the cushion to keep the machine running smoothly.
Once the washing is complete, fluff the cushions before putting it into the dryer.
Set the dryer at low/medium heat and place 2/3 tennis balls in the dryer to make the cushions fluffy and prevent the feathers from clumping as they dry.
Stop the dryer every 15 minutes to fluff the cushions.
Living in the UK, it can be hard to get a glimpse of the sun. Therefore, using a dryer would be more effective than leaving it outdoors to dry.
But if you are short of a dryer you can opt to leave the cushion outdoors or in an airing cupboard which may take longer than a day to dry especially in winters. Alternatively, the next best option would be to leave it on a sheet next to the radiators.
Lastly, make sure the feathers are dry before use as damp feathers can smell like mildew.
The guide is as simple as it gets with washing feather pillows. Follow it step by step so you can enjoy your pillows for much longer.