So, the big question to ask at this time of year…have you been naughty or nice?
If you, like us, are big kids when it comes to Christmas, then you will LOVE our gorgeous handmade Personalised Santa Sacks. Perfect for the whole family (not just the children!) our beautiful Christmas Santa sacks are made by us right here in Bags of Love HQ – with Father Christmas's approval of course! We make them with a beautiful velvet effect fabric with a thick cord drawstring to keep your presents safe and sound.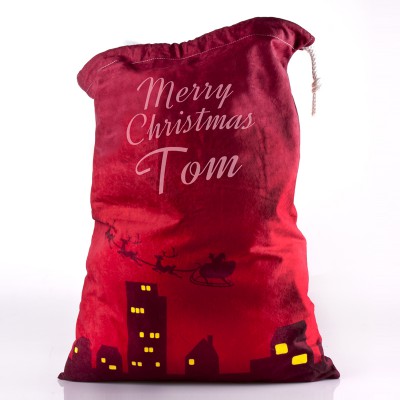 Perfect for a pre-Christmas present, which you can bring out year after year, our personalised Santa sacks can be designed to feature your loved one's names and a special message. Choose from 3 gorgeous designs – Santa riding in his sleigh on Christmas Eve, festive baubles and a fun design featuring lots of Christmas inspired images. We will print your text deep into the fabric, ensuring it will look gorgeous for years to come.
Imagine the kids faces when they come downstairs on Christmas morning and see their very own personalised gift bag full of goodies from Father Christmas. Not only do our personalised Santa sacks look stunning, but they will make a precious family keepsake, to cherish always.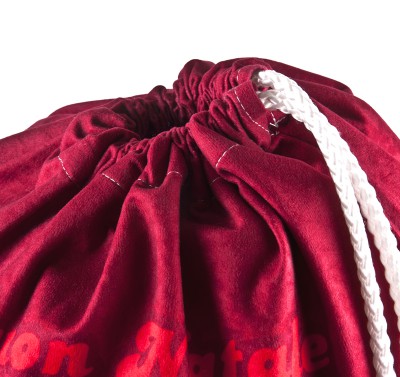 If you fancy creating your own Personalised Santa Sack, just follow these easy steps:
1) Visit the Bags of Love website
Just type in www.bagsoflove.co.uk to be taken to our personalised gift website.
2) Search for our Santa's Sack
In the search bar in the top right corner, type in "Personalised Santa Sacks" to be taken straight to the right page.
3) Get designing!
Once on the Santa Sack page, click on the green "Start Design" button. This will take you to our online design interface where you can have fun personalising your gift bag.
4) Choose your design
You will see a choice of 3 gorgeous designs. Simply select the one you want and then click the "Images & Text Tools" tab to add your special message. You can change the design of your Santa sack any time by clicking on the "Product Options" tab.
5) You are all set!
Once you are happy with your design, click the green "Preview and Buy" button to see your finished item! You can then proceed to the checkout and your Personalised Santa Sack will be with you before you can say Jingle Bells! OK…it won't be that quick but we will get it to you very soon. Now all you need is the big man himself to make his way down your chimney!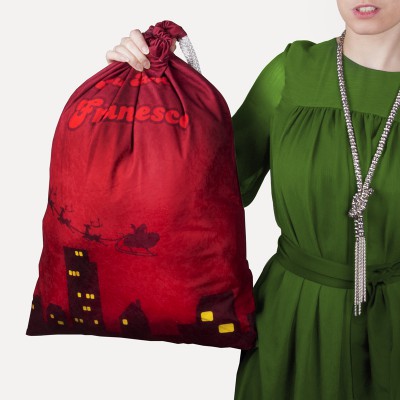 If you fancy having a go at designing a Personalised Santa Sack for your or your family, just click here and follow the steps above to spread a little Christmas cheer.
Bags of Love x