How to Design Bags of Love Products with Instagram Images
It seems that Instagram photographs are popping up everywhere. For those who are unfamiliar with the smartphone application, it allows you to add visual filters to your phone's photographs. All you have to do is snap a photo with your smartphone, and Instagram allows you to choose a specific visual filter for the image. In seconds you are able to transform your image's look and feel with vintage effects, special lighting, and intensified colours.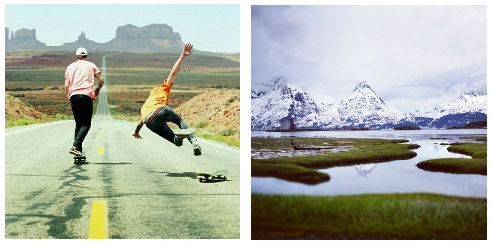 The beauty of Instagram is that it allows you to create professional style images without the expensive equipment. Even if you are new to photography, the application is easy to use and produces amazing effects. Because Instagram works with smartphones you are able to take photographs at anytime (since most of us always have our phones with us!). You can snap incredible images at the click of a button.
Smartphones have undoubtedly revolutionised the way we approach photography. Their mobility and applications allow us to capture more moments and memories – all you have to do is remember where you last put it! And Instagram allows us to go further with our creativity and distinctive style. Visit Instagram's blog to see what the application is capable of. Plus, the Instagram app formats pictures into a simple square – which is brilliant for designing Bags of Love items with your own Instagram images!
Designing with Bags of Love and Instagram
To design using Instagram photos, simply upload them from your desktop or Facebook account into our online design program. Our Mini Canvas Prints are especially suited to the Instagram format as they are small squares. We are also currently offering a Buy 2 Get 1 Free deal on all sizes of our canvas prints – perfect for a themed set of Instagram canvas photos.
How to Use Instagram with Bags of Love in 4 Easy Steps
1) Choose the item you would like from Bags of Love's product offerings. Anything from canvases to bags and bedding.
2) Upload your Instagram images from Facebook or your hard drive. You are able to add multiple images to the design of each item.
3) Design your item with your images using our online tools.
4) Save your design, order, and enjoy your persoanlised Instagram photo item! Delivery times are quick – 1-2 days within the UK!
The Bags of Love Shopping Bag is also brilliant for Instagram images.  The bag itself is modern, stylish, and well-made (just like the Instagram app) – plus it is the ideal shape, a perfect square!  Check out the shopper bag below…it is a great example of combining our photo montage feature with Instagram images.