Not only is the weekend coming up a Bank Holiday (yay!) – it is also the Notting Hill Carnival! 
If you are not aware of what the Notting Hill Carnival is, then where have you been?! It is an annual event, which has taken place on the streets of Notting Hill in London since 1966. Each August, over the 3 day Bank Holiday weekend, the Notting Hill Carnival is led by members of the West Indian community and attracts millions of people from all over the globe, making it one of the largest street festivals in the world! 
We here at Bags of Love are lucky enough that our HQ is very close to where the carnival takes place, so we always love dropping by to join in with the festivities! The streets of West London come alive with the Caribbean theme, steel bands, Calypso music and amazing smelling (and tasting) food stalls – pass the jerk chicken! You can expect to see loads of colourful costumes on performers and dancers, as they wind their way through the streets. It's a huge party and everyone is invited to join in!
If you're planning on paying a visit to the carnival and joining in with the fun, then why not go in costume? At Bags of Love, we have a rather fabulous eye mask, which you can personalise with your own prints, designs or photos! Our Personalised Carnival Mask is fun and easy to design and will have you feeling like part of the crazy carnival atmosphere.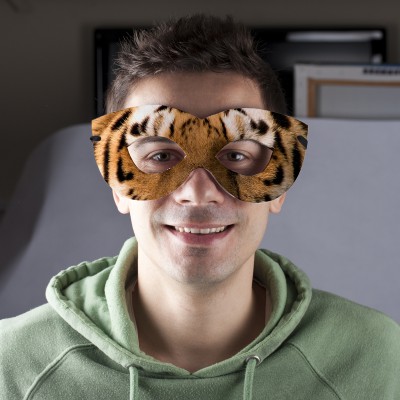 Made from a thick and super soft fabric, our Personalised Masks have a comfortable black elastic band, to make sure the mask stays securely on your face.
Why not take a look at some of the amazing photos from previous carnivals, to gain some inspiration for your mask design? Opt for bright colours, feathers, animal print and bold designs, to really blend into the carnival atmosphere. You can even add a photo or some text to make your mask more personal to you!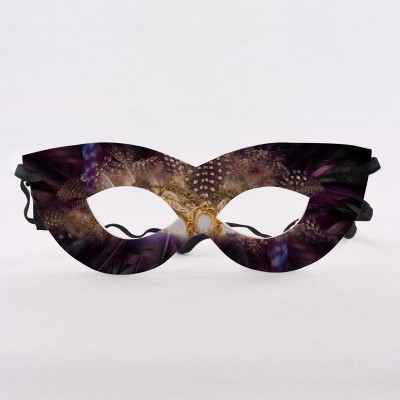 If you fancy heading to the Notting Hill Carnival this year and joining in with the festivities, then click here and you can start designing your very own Personalised Carnival Mask!