Make Your Own Personalised Notepad
If you are someone who needs to be kept in the loop and needs to remain organised throughout the busy working day, the personalised notepad could be the ideal gift to treat yourself! The front cover is personalised with a full image (your most precious or favourite one of your beautiful baby boy or of your last family holiday to the Canaries)  and each page has a header and a footer that you can customise as well.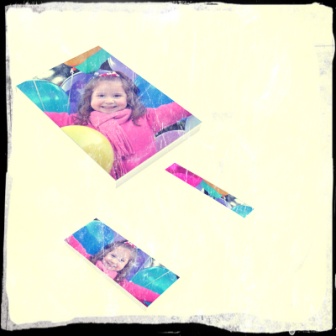 We all need to jot down information at short notice whenever something important comes up in our lives, so why not get a beautiful custom notepad to treat yourself or to surprise someone you know and love! Write a special note onto the front such as 'Mark's Notepad' or 'Graham's Jottings' and brighten up someone's day.
Each one of us writes down a plethora of things each and every day, but too often we do so on boring, generic paper that is simply dull! With a beautiful photo of your son or daughter or a picture of that memory you never want to forget, you will feel refreshed and renewed upon opening up the notepad.
A6 Photo Notepad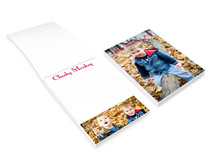 Here at Bags of Love we are constantly bringing out new and creative gift ideas for you to try out, but this one has got the whole office super excited! Each and every page is personalised because you custom design the header and footer (perhaps with text at the top and a cool design or landscape photo at the bottom). This way, with the tear away style on 37 pages, you can give notes to your family members or your colleagues at work that will also brighten up their day!
Custom Printed Notepad With Your Photos
Share the love with these beautiful and artistic ideas for presents. Make it funny for a child or someone who likes to have a laugh by writing a funny message such as 'Hands off!' or 'Private: Matt's Notes!' Take a look at our gallery on the product page for photo notepads to see some creative ideas that have been used in the past, and get your imagination going to think of some inventive ones of your own!